It just might be the biggest motorcycle rally of the year as Daytona Bike Week celebrates its 75th anniversary March 3–14, 2016. Typically milestone anniversary years for motorcycle rallies draw much larger crowds as riders like to be part of the once-in-a-lifetime event.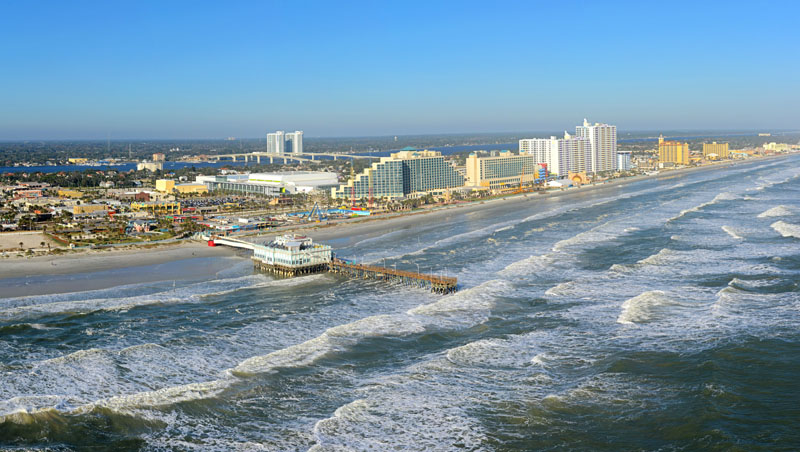 Some things you should know:
• Women riders can take part in the MDA Harley-Davidsons Womens Ride on Tuesday, March 8 at 8 a.m., the
ninth year for this event
. This ride, led by a team of Harley-Davidson female employees, will take riders through the back roads of Daytona Beach to lunch on Flagler Beach and an afternoon of rest at the Broken Spoke.
Note this is the first time this ride is an all-day event.
For more information and to sign up, for this visit this link.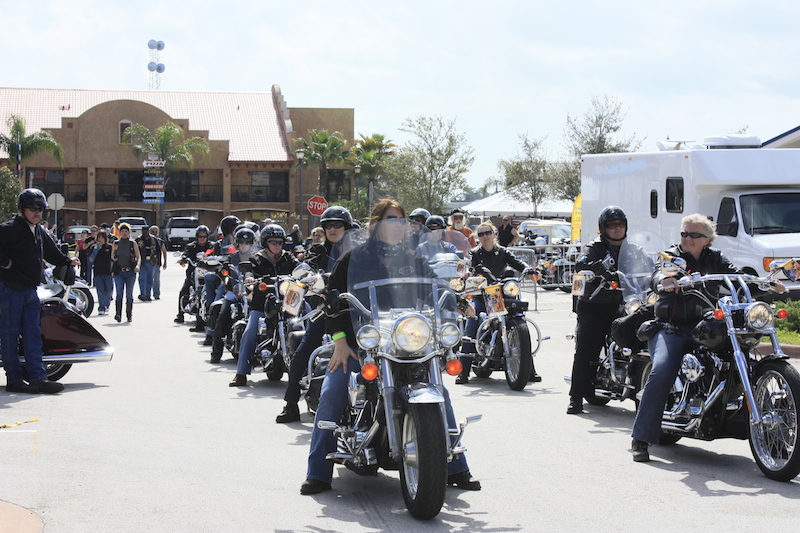 • Accommodations can be booked through the Daytona Beach Convention and Visitor's Bureau page here.
• Who says Florida is flat with no curves? Organizers have outlined a ride loop full of "graceful curves." Details here.
This year's Official Bike Week sponsors include:
1. AMSOIL: the Official Oil of Bike Week
2. Budweiser: the Official Beer of Bike Week
3. GEICO Insurance: the Official Insurance of Bike Week
4. Harley-Davidson: the Official Motorcycle of Bike Week
5. Hilton Daytona Beach Resort/Ocean Walk Village: the Official Hotel of Bike Week
6. RAM Trucks: the Official Truck of Bike Week
7. Russ Brown: Presenter of the Official Calendar of Bike Week
8. WHOG 95.7 FM: the Official Radio Station of Bike Week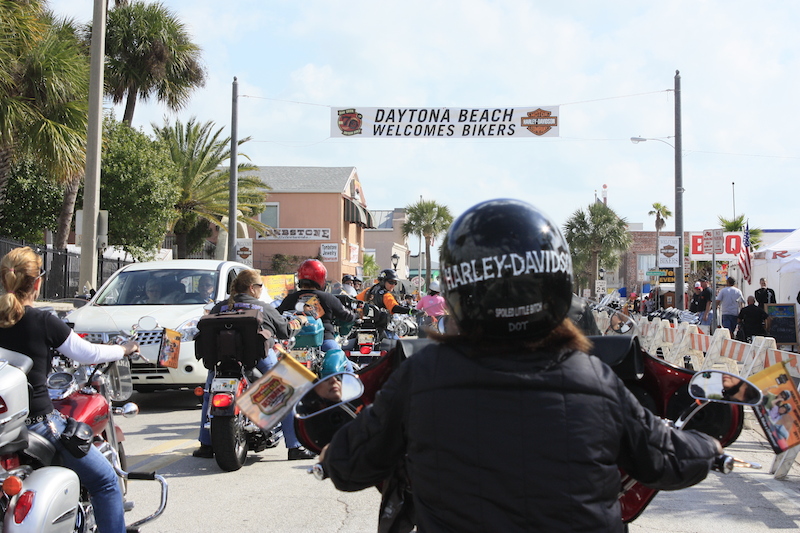 Harley-Davidson, the Official Motorcycle of Bike Week, has a full slate of activities. The Motor company is setting up Bike Week camp at a new location just off International Speedway Blvd. on the recently remodeled grounds of Daytona International Speedway, where it has consolidated all of its official Bike Week activities into one spacious, action-packed venue. Open March 5-12, 9 a.m.–5 p.m. daily with free motorcycle parking, this expanded Harley-Davidson location will offer:
• Motorcycle Demos: See and ride more than 100 new 2016 Harley-Davidson models including 16 fully customized bikes. Demo models include the new Road Glide Ultra motorcycle, three powerful S Series models, the just-announced CVO Pro Street Breakout and the new Iron 883 and Forty-Eight models.
• NEW See It/Try It/Buy It: A selection of new Genuine MotorClothes will be available for purchase on site, including Willie G. and H.O.G. Commemorative Merchandise. Also, visit with Harley-Davidson fit consultants at the H-D1 Fit Shop for any of our motorcycle customization needs.
• H.O.G. Rally Point at the Speedway:
Meet Harley-Davidson staff at the H.O.G. Rally Point. Pick up a cool pin (only for Harley Owners Group members), check out the new Harley-Davidson Museum racing heritage display and the H.O.G. Pamp;A Project Bike.
Harley-Davidson Events during Bike Week
Grand Opening
Monday, March 7, 11 a.m. to 5 p.m.
Location: The Band Shell at 70 Boardwalk in Daytona Beach (Behind the Hilton Hotel on North Atlantic Ave.)
Join Harley-Davidson, Daytona dignitaries and other major sponsors of Daytona Bike Week to kick off a week of activities. Musical entertainment, food and beverages will be available.
Harley-Davidson Main Street Party
Monday, March 7, 7 p.m. to close
Location: Dirty Harry's on Main Street
Kick off Bike Week with the Harley-Davidson crew and arena-rock tribute band Hairball.
H.O.G. Rally Rendezvous
Sunday, March 6 and Thursday, March 10, 6 to 9 p.m.
Location: Full Moon Saloon on Main Street
Celebrate the 75th Anniversary of Daytona Bike Week with fellow H.O.G. members. These events are open to members and one guest with valid H.O.G. membership card. Each attendee will receive two beverage coupons and one food coupon. Capacity is limited.
Keep up with Harley-Davidsons Daytona Bike Week activities on the companys Facebook page.

The same people who organize Bike Week also host Biketoberfest in Daytona Beach in the fall, so if you can't get away to the Sunshine State in March, start making plans now to attend Biketoberfest in October.
Related Articles
Daytona Bike Weeks Big Marketing Push to Attract Women
2014 MDA Harley-Davidson Womens Ride