It's no secret that women riders love leather accessories, so we were excited to find these carefully crafted leather purses and cuffs from a female artisan working out of a motorcycling mecca—the Black Hills of South Dakota.
When Nicola Meeks started making these intricate accessories out of leather, glass and semiprecious stones, she envisioned the venture as mostly a way to indulge her love of creation and design. But since 2002, she's grown Designs By Nicola into a full-time business, crafting unique accessories that include leather and flame-work cuffs and hand-stitched leather purses and wristlets.
| | |
| --- | --- |
| The Designs By Nicola line includes beautiful leather handbags like this one, plus wristlets and bracelets, each one hand cut, sewn and adorned by Nicola. | Many of Nicolas pieces are made from South Dakota bison leather. |
Nicola's collection includes many pieces that women motorcyclists will find stylish and convenient. For example, her smaller items can be made into wristlets and purses that attach to jean loops—perfect to use when riding.
| | | |
| --- | --- | --- |
| The versatile Green Leaves Leather Wristlet comes with either a wristlet strap or with spring-loaded solid brass clips that attach directly to belt loops. | The Sherwood Forest Leather Purse, made from forest green leather with sage green accents, features hand-cut fringe and a braided shoulder strap. | The Salt of the Earth purse is constructed of rich, chocolate brown leather and lampwork beads. |
| | |
| --- | --- |
| | |
Nicola creates the beads on these leather cuffs using lampworking, a type of glasswork that uses a gas-fueled torch to melt rods and tubes of clear and colored glass. All of Nicolas lampwork is kiln-annealed for strength and durability.
For this kind of quality leather work, youd expect prices to be quite high, perhaps starting at around $300. But surprisingly, Nicolas prices are quite affordable for the quality offered. Her leather bracelets start at around $65, and the leather wristlets start at just $95. That may seem like a lot of money to some, but women riders who appreciate beautiful, high-quality custom leather work can appreciate such thoughtful prices.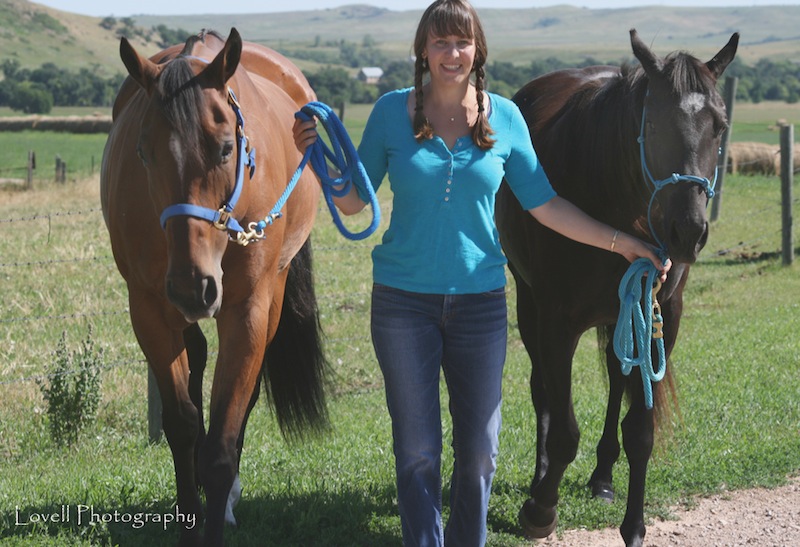 To see the entire Designs By Nicola line, visit Nicolas Etsy shop or her personal Web site. You can also call her studio at 605.645.0975 or email her at nicolameeks@gmail.com. Custom orders are welcome.