Whether riding across town or doing a 500-mile day, Harley-Davidson owners will appreciate these aftermarket accessories that make time in the saddle more enjoyable.
First, the Easy Squeeze Reduced Clutch Reach Handlebar—a must-have for small hands—isavailable for several Harley-Davidson models popular among women, including the Sportster SuperLow, the Softail Deluxe, and the Heritage Softail Classic.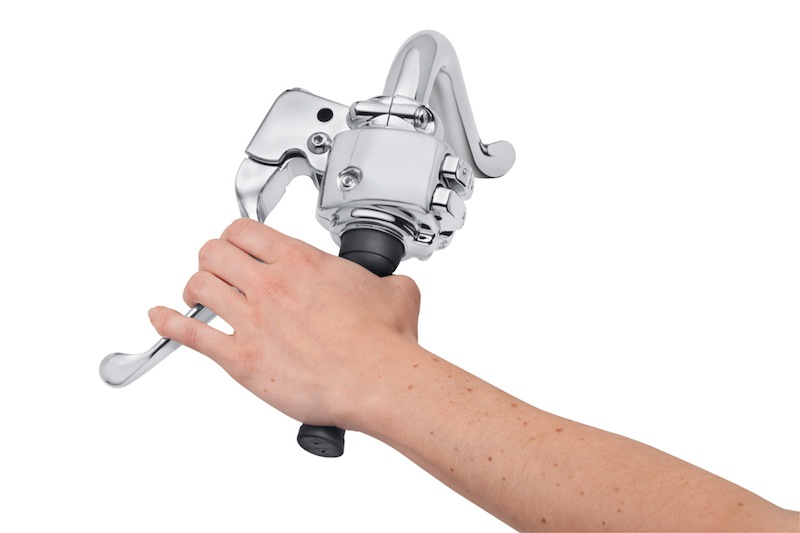 This handlebar has an offset left-side grip that moves the palm a half-inch closer to the clutch lever. This placement allows an easier reach to the clutch lever and reduces hand fatigue in stop-and-go traffic. The Easy Squeeze Handlebar is shaped as a replacement for stock handlebars, so theres no need to change the cables or brake lines on 2007 and later Sportster SuperLowmodels, 2006 and later Softail Deluxemodels, or 1986 and later Heritage Softail Classic models. The kit includes a left handgrip styled to match the original rubber throttle-side grip.
Next up is a new windshield from Harley-Davidson that reduces that annoying wind buffeting. The Wind Splitter Vented Windshield was developed to relieve low pressure behind the shield and reduce rider buffeting. A center vent is finger-adjustable to direct air to the height you choose. The contoured shape keeps bugs and road grime below the rider's sightline while offering the comfort of a larger windshield.
The dark smoke finish of the Harley-Davidson Wind Splitter Windshield is designed to reduce glare and is scratch-resistant. Retail price is $424.95.
The Wind Splitter Vented Windshield fits 1994 and later Road King models, 2000 and later Heritage Softail Classic models, and 2000 and later Heritage Softail, Softail Deluxe, Fat Boy, and Fat Boy Lo models equipped with auxiliary lighting. For more information on the Wind Splitter Vented Windshield and the Easy Squeeze Reduced Clutch Reach Handlebar, visit
Harley-Davidson.com
.
Stock saddles on some Harley-Davidson motorcycles could be a bit more comfy, so Mustang Motorcycle Seats has come to the rescue. These aftermarket seats were made to improve upon the stock saddles on Harley-Davidson's Softail Slim 2012–2013 models and Blackline 2011–2013 models, offering well-padded brown or black leather and custom diamond stitching options.
The Wide Vintage Touring Solo Seat, priced at $299, measures 16 inches across and features polyurethane foam material and a base plate. The matching passenger seat, priced at $205, is 11.5 inches wide and extends over the rider's seat to offer lower back support for the pilot.
| | |
| --- | --- |
| The Mustang Wide Vintage Touring Solo and Passenger Seats. | The Mustang Wide Tripper Solo and Passenger Seats in Distressed Brown with Diamond Stitch. |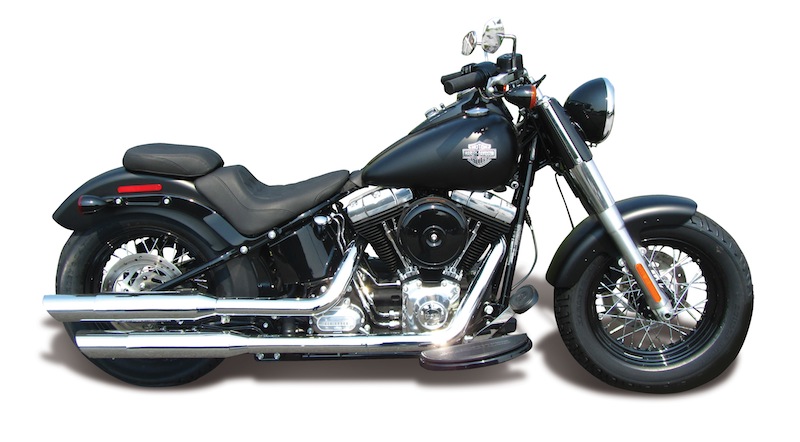 Mustang's 13-inch Wide Tripper Solo Seat and the matching passenger seat in Distressed Brown with Diamond Stitch are a break from the same ole black leather seat (though these seats are also available in black, with or without the diamond stitch).The rider seat is priced at $309, while the passenger seat is $179.Expanded vinyl covers stand up to the elements, and both the Wide Vintage and Wide Tripper saddles bolt onto late-model Harleys.For more information, visit MustangSeats.com.