Now, riders can express their femininity through their tie downs. Thats right. Tie downs! The nylon wraps that secure a motorcycle, ATV, or other powersports vehicle to a trailer now come in some fun colors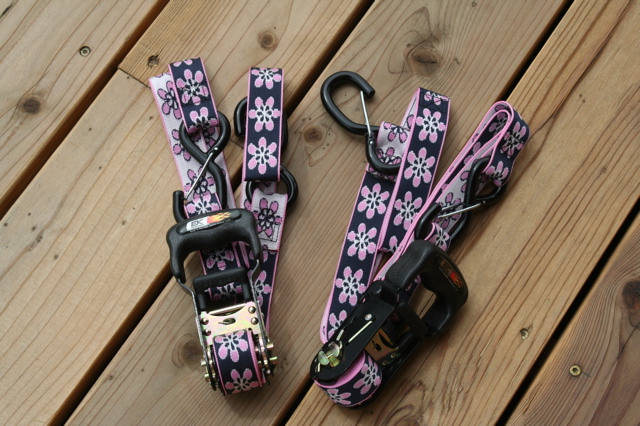 EK Motorsports has added some sass to its line of tie downs with whats called "Get Your Girl On" patterns pink/gray camouflage, and a bold floral print. EK believes it has an industry first – a flare of femininity adorning the tie down accessory. We wont argue with that.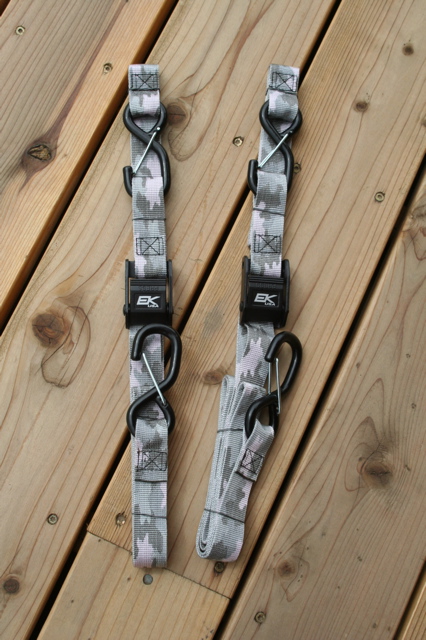 The new patterns are available on EKs Power Cat dual clip soft end tie down as well as the Ratshet Cat, also a dual clip soft end tie down and EKs grab handles (not shown). Both tie downs adjust from 24 inches to 78 inches and feature 1 1/8 inch-wide 100 percent webbing, contain 1,200 pounds of tensile strength, and dual S-hooks with soft clips. Each tie down includes a unique soft tie option designed to prevent any scratching at the point of contact. The tie downs are sold in pairs.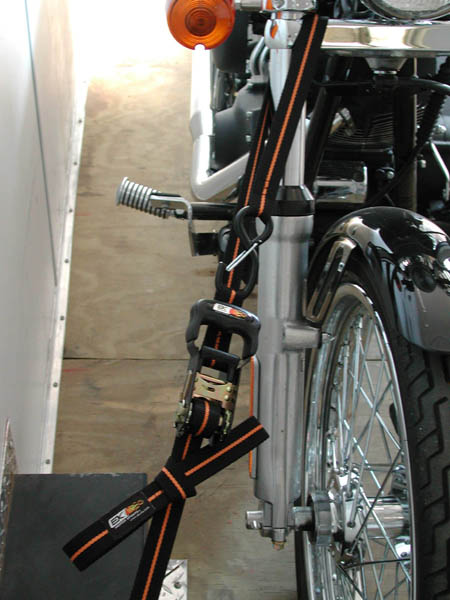 If youre not into the new stylish colors, Power Cat and Ratshet Cat are available in 18 others. MSRP is $39.99 for the Ratshet Cat, and $29.99 for Power Cat. EK Motorsports accessories are available through Parts Unlimited dealers and finer powersport dealers nationwide. For more information, visit EKusa.com.