OK, I'm biased. All the routes to the four gates ofYellowstone National Parkare scenic, but none are as beautiful as the road that runs through my neighborhood. Paradise Valley is a 52-mile stretch of land between Livingston, Montana, and Gardiner, Montana, where the north entrance to Yellowstone National Park is located.
Women Riders Now E-Newsletter
Stay up-to-date on all things motorcycle! Latest gear, bikes and products reviews. Travel ideas, great product giveaways, and more.
The Yellowstone River runs through this valley ("A River Runs Through It" was filmed here if you care.) The river is nestled between the Absaroka Mountains to the east and the Gallatin Mountains to the west. One of the reasons I moved to this valley is because it is one of the most amazing places to ride a motorcycle.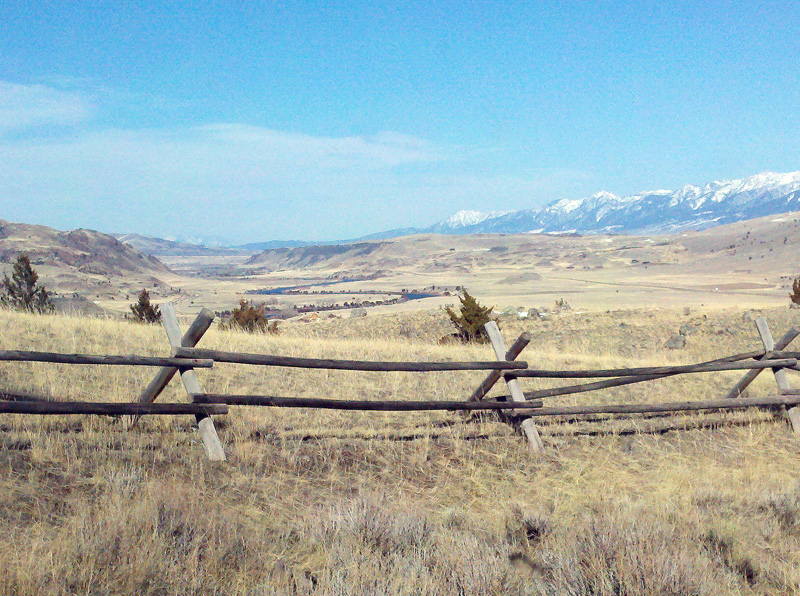 In my opinion (the opinion of a local) the most scenic route to Yellowstone National Park coming from the west and traveling east starts in Bozeman, a Montana town many are familiar with, and ends in Gardiner 125 miles away, the location of the north entrance to Yellowstone. The route may be only 125 miles, but with all the picture taking youre going to do and all the rest stops, it will take you a day.
You can certainly reverse the route if youre wondering which way to exit Yellowstone Park coming from the south or east and heading west. The route is just as scenic in the opposite direction.
On the east end of Main Street in downtown Bozeman, you'll head north on Rouse Street (Route 86). This is the road skiers take in winter to Bridger Canyon Ski Resort 16 miles away. As you head under the I-90 overpass about a mile from downtown, you'll leave the quaint housing district and start riding into an open canyon area. There lots of high-priced homes along this part, typical of ski resort areas.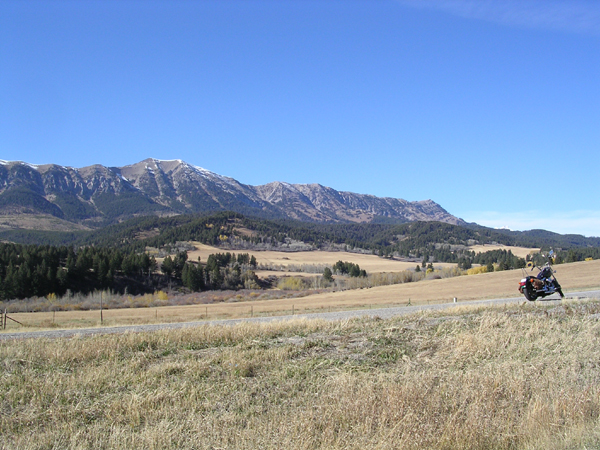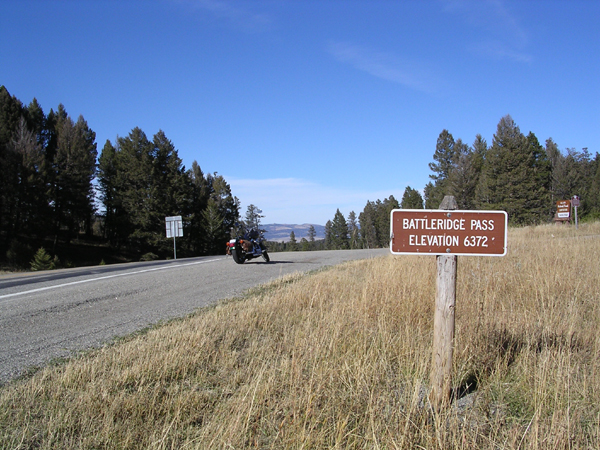 This 37-mile stretch of smooth, winding pavement on Bridger Canyon Road (Highway 96) has areas of vast wide openness with stunning mountain views combined with a narrow, alpine pass. At the halfway point, youll reach a modest summit of 6,372 feet. Theres no scenic pull-off, just a big hill surrounded by tall pine trees. When you descend you'll encounter tight S-turns with a shiny new guardrail I noticed was just installed.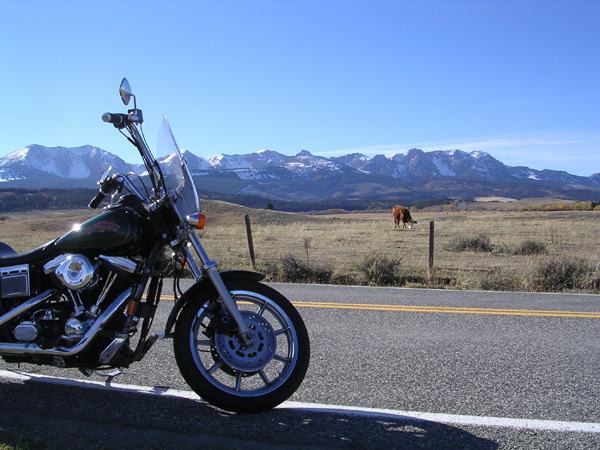 This second half of Route 86 is what takes my breath away. The Bridger Mountain Range is behind you, and before you way off in the distance is the Crazy Mountain Range. Take your time admiring the old cattle ranches along the way. The sage-covered fields seem to go on forever.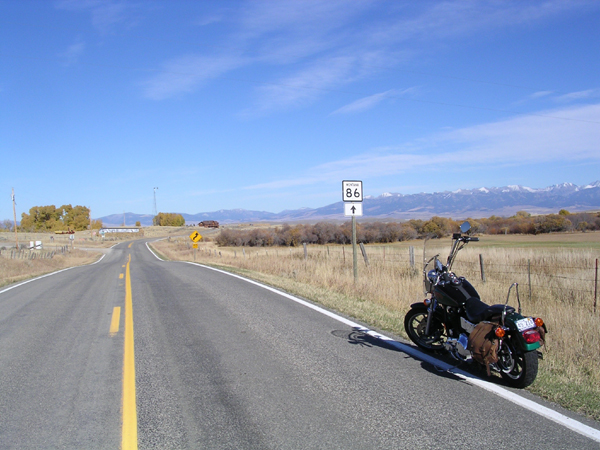 After 37 miles the road ends at Route 89. Turn right. Youll be heading south toward Wilsall. Not much to do here but admire life in a small town. If you're hungry, hang on until Livingston about 30 miles away where there are plenty of top-notch eateries.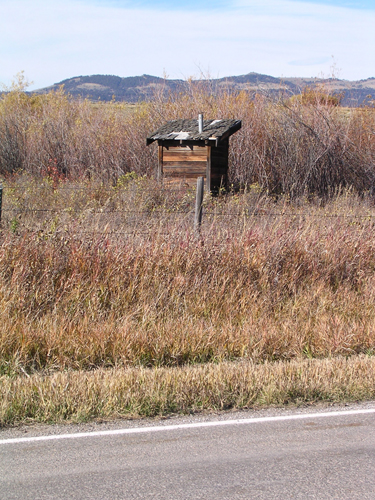 Eight miles south of Wilsall, youll have to slow down to 25 mph while passing through Clyde Park, another dot of a town. Note your mileage because 13 miles south, you'll turn right onto Old Clyde Park Road, a back way into Livingston. Look for a line of yellow storage sheds at the turnoff as a landmark. Old Clyde Park Road runs parallel with the Yellowstone River. You'll be awed by the views along here.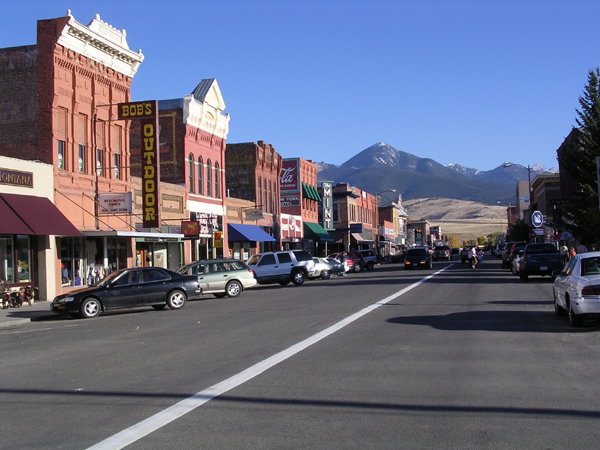 When you cant go anymore, turn left. You'll go over some railroad tracks and come to an intersection. This is Highway 10 or Park Street. Turn right and this takes you into downtown Livingston. This is also the same road you'll take all the way to Yellowstone Park. When it crosses under Interstate 90, it turns into Highway 89.
If youre hungry for a sandwich, stop at The Pickle Barrel on Main Street for an oversized deli sandwich. For a good steak, visit Montana's Rib amp; Chop House. Fancy bistro food can be found at The 2nd Street Bistro, and the Hearthstone Bakery on Callender Street is a quaint salad and sandwich shop. The Wheatgrass Saloon and Mustang Cafe offer healthy options right on Main Street.
If you like history, you're in the right town. The Depot Museum on Park Street, explores the history of Livingston as a railroad town. The Yellowstone Gateway Museum at 118 West Chinook Street is loaded with local culture and Yellowstone Park history; and the International Fly Fishing Center at 215 E. Lewis Street is the home base for fly-fishing lovers. Art lovers will want to visit some of the 14 galleries in town. The area's beauty inspires the many artists and writers who live here, several of whom are quite famous.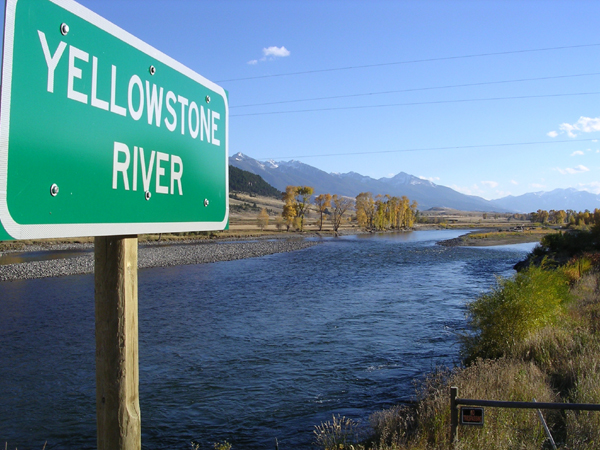 Don't spend too long because Paradise Valley awaits. Head south on Route 89. It's 52 miles to Yellowstone Park. Take your time. Stop when you can to take pictures. There are gravel pull-offs alongside the road. Be careful though. This is a 70 mph road. Mallards Rest about 12 miles south is a fishing access and campground and my favorite place to take a picture.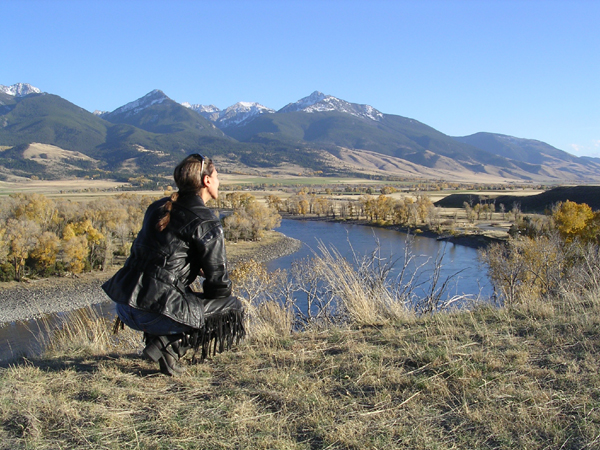 Twenty-five miles from Livingston you'll come to a flashing yellow light signaling you're in Emigrant. The Old Saloon to your right has been there since 1902. Stop in for a moment to take in the character of the place. Up the road behind the Old Saloon is the Wildflour Bakery offering espresso and homemade muffins, scones, and bread, as well as a pleasing menu of sandwiches. Next door is the Follow Yer Nose Barbeque place offering a heartier menu and only open in summer.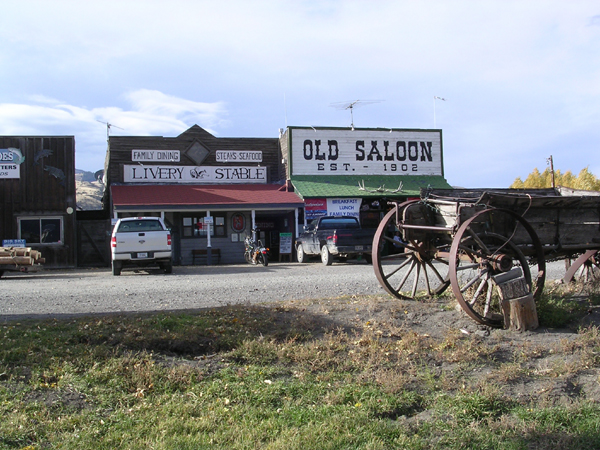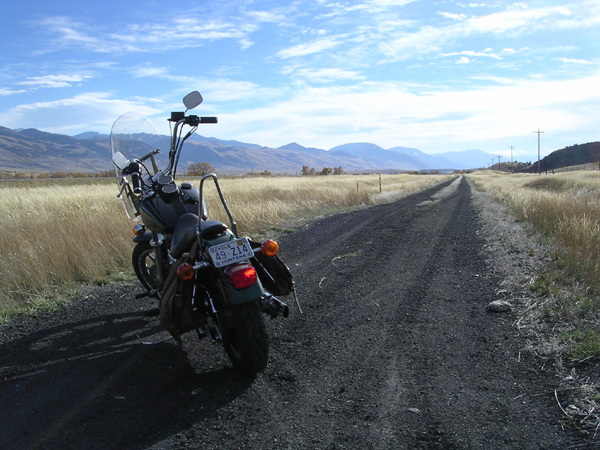 Before Highway 89 was the created, park visitors came by railroad. You can see the black railroad gravel bed, what's left of the railroad, running along the right side of the highway most of the way down. When I'm riding I envision what it must have been like peering through a railroad car window looking out at these gorgeous mountains.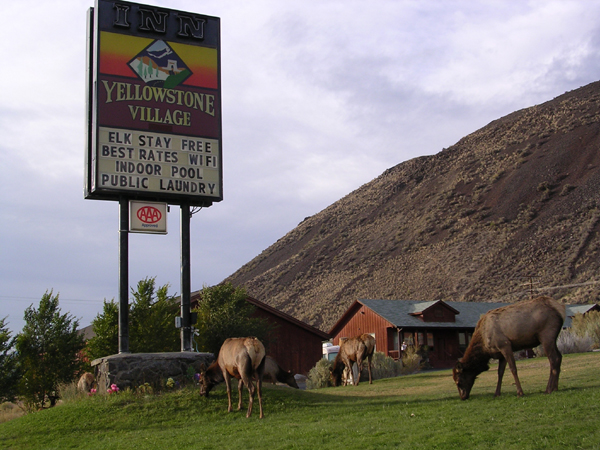 Your trip wraps up in Gardiner. You can stay the night in one of the many fine hotels there before entering Yellowstone Park. The Park entrance can be seen from Route 89 as you enter Gardiner. Look for the big stone archway that was built in 1872.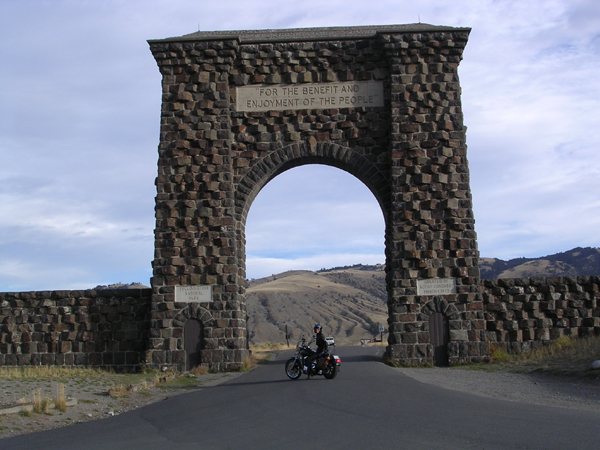 Route at a Glance:
Starting point: Bozeman, Montana
Ending point: Gardiner, Montana, and Yellowstone Park
One-way mileage: 125
Be sure to consult a map for more details. I originally wrote this story in 2006 and updated it in 2014. Thank goodness much hasn't changed and we all like it that way here.
Update: Because of this article, I'm asked a lot of questions about traveling in and around Yellowstone Park—you can read some of the comments and responses below. But here are some additional tips.
1. The busiest entrance is West Yellowstone. Least busiest is Cooke City.
2. The most traveled road in the park is the strip from West Yellowstone to Old Faithful.
3. The next most traveled road is the part from Mammoth to Old Faithful.
4. The above two stretches are the least scenic, in my opinion.
5. The most scenic stretch, in my opinion, is the Lamar Valley, which is from Tower Junction to the northeast entrance in Cooke City.
6. All roads in the park will have traffic and wildlife in the summer. However, it's not as bad as you think. There are stretches where one can easily pass a slow-moving vehicle, and you will even find yourself the only vehicle on the road at one time or another.
7. The speed limit is no higher than 45 mph in most areas of the park and you'll not want to exceed this in case there is some wildlife on the road around a corner. You'll be traveling at a speed that allows you to stop in time.
9. If you do run into a traffic jam, it's usually because of a wildlife spotting. Bear jams are the worst congestion, but hey… who doesn't want to stop and see a grizzly or a black bear!
I highly recommend this website that has incredible photos and the most details about hiking, camping and traveling in Yellowstone Park, TrailGuidesYellowstone.com.
Related Articles
Book Review: Motorcycling Montana
Motorcycle Riding Through Yellowstone Park
11 Things You Can Do on a Motorcycle You Can't Do in a Car