After reading this article, please visit Girl Gears ad in the WRN Mall.
The stunning design of this jacket from Girl Gear really caught our eye. The combination of the popular leopard style with brown and black is one of a kind. Its called the Morocco Jacket and it showcases some thoughtful features that show this jacket was definitely designed by a woman who rides.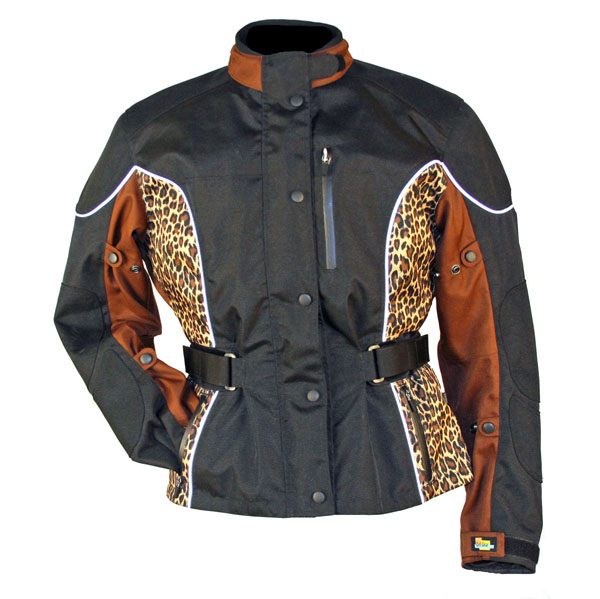 Like most performance riding jackets, the Morocco has a waterproof, breathable membrane with a wind resistant outer shell and a 150 gram 3M Thinsulate zip-out vest. The three outside pockets and two inside pockets ensure you have enough room for the riding essentials. Reflective piping and CE-rated armor in the shoulders, elbows, and spine add to the safety elements of the jacket.
Arm and waist adjusters allow the jacket to fit your body so you can be comfortable, and adjustable cuffs form a tight seal around your wrist. A dropped back design keeps wind and water from findings its way to your lower back, and the collar was designed to so it doesnt hit the bottom of your helmet, which can be annoying sometimes. The Morocco is available in sizes S-XL with a price tag of $199.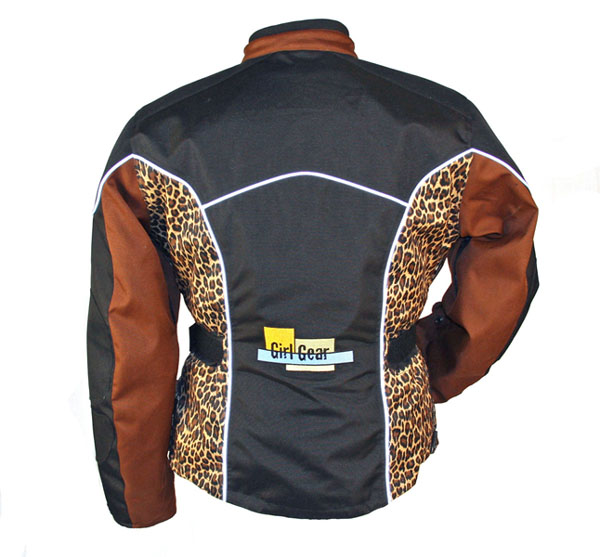 EXCLUSIVE FIRST LOOK: Textile Riding Chaps
Were the first ones to get a look at these new textile riding chaps as they wont be available until January. The adjustability and versatility of these chaps allow them to fit women of all shapes and sizes. The chaps are made of a 1200 Denier textile material that is water and wind resistant. The full length non-separating zippers let you put on your chaps without removing your boots. Reflective piping and removable knee protection make these chaps as protective as you want them to be.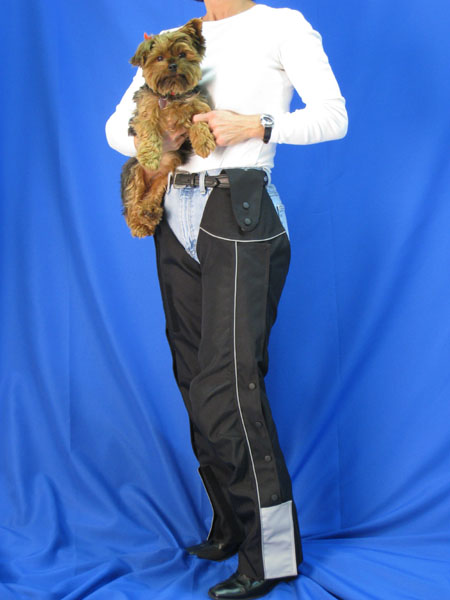 There are Velcro adjuster panels at the thigh and ankle to achieve a snug or loose fit, and four adjustable snaps on the mid-leg also increase the personal fit. A drop-out seam on the cuffs can add length if needed, or because the side zipper doesnt extend the full pant length, you can easily shorten the chaps. Length can also be adjusted at the hip where straps adjust over your pants belt, and multiple snaps ensure these will fit you.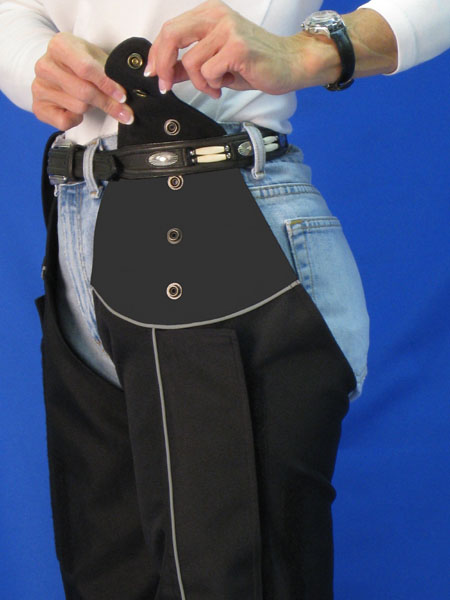 The chaps are available in two sizes and cost $100. They will be available in January like we mentioned above, but you can put your order in now as they take three months to make. You wont find them yet on the Girl Gear Web site but feel free to contact owner Shelly Reiner and tell her you read about them on WRN.
These are just two of the unique items from Girl Gear and they are available at GirlGearApparel.com.