Helmet Fresh Cleaner
Were all about environmentally friendly products around here, especially if its going to be touching our heads. Helmet Fresh is an environmentally friendly helmet cleaner that you simply spray on your smelly helmet liner. Most helmets come with a removable liner so theres no excuse to have your helmet smell like a locker room. There is also a Helmet Fresh deodorizer for quick clean-ups that you spray inside your helmet on the liner to freshen it up.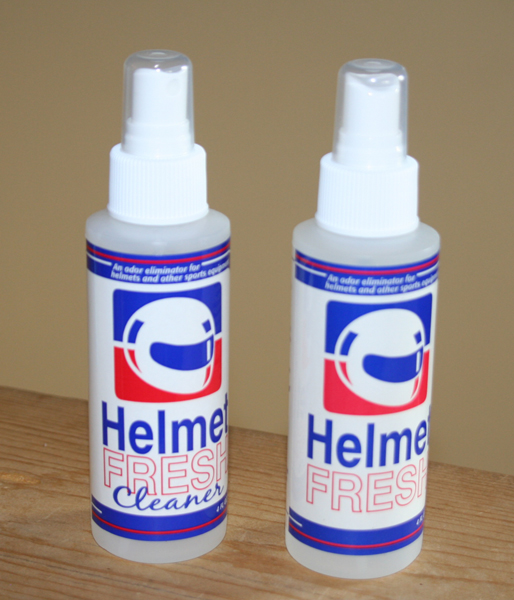 Helmet Fresh is non-toxic, non-corrosive, non-allergenic, and non-flammable. It comes in a 4 ounce bottle thats the perfect size to fit in a small storage compartment on your motorcycle. You can order Helmet Fresh by emailing company representative Jim Bennett at jbennett138@aol.com. He tells us its also sold at most motorcycle dealership and through Western Powersports Distributors.
No Fog
Riding with a helmet face shield, googles or even sunglasses that fog up all the time can be dangerous because of the limitations it puts on your vision. Heres a product that came to us that promises to elimate that fog. Its called Cat Crap. Yup, you read that right.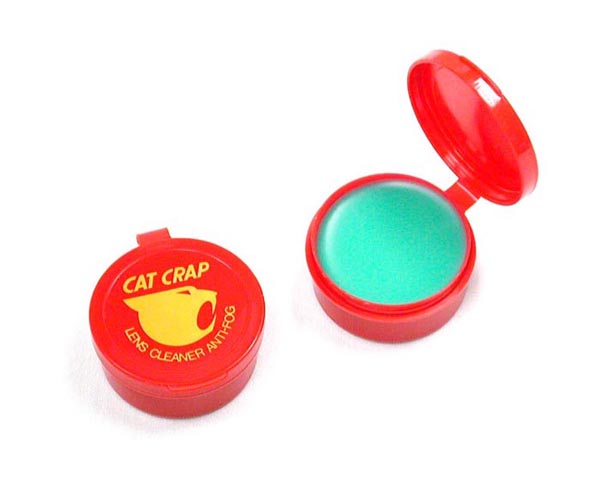 This anti-fog cream is designed to keep your glasses, goggles, or helmet visors clear. You apply the cleaner and wipe it off with a soft cloth leaving a clear, thin film that prevents fogging, cleans the lens and even fills in small scratches.
Cat Crap is available in a .25 ounce size tub with a flip top lid. Price is $4.99. Your can order it right from the companys Web site, EKusa.com. As of this posting, there is a 10 percent off sale, so the Cat Crap costs $4.49.
Weve posted a story on other EK Accessories product tie downs with a feminine flair. Click here to read and check them out. You may want to order them, too.