Harley-Davidson unveiled its new lineup of 2014 motorcycle models Sunday at its annual dealer meeting. While the stars of the show were
Project Rushmore
andthe long list of enhancements to the companys touring line of motorcycles, we're also excited about improvements to the bikes the majority of female riders choose these days, midsize cruisers and Sportsters.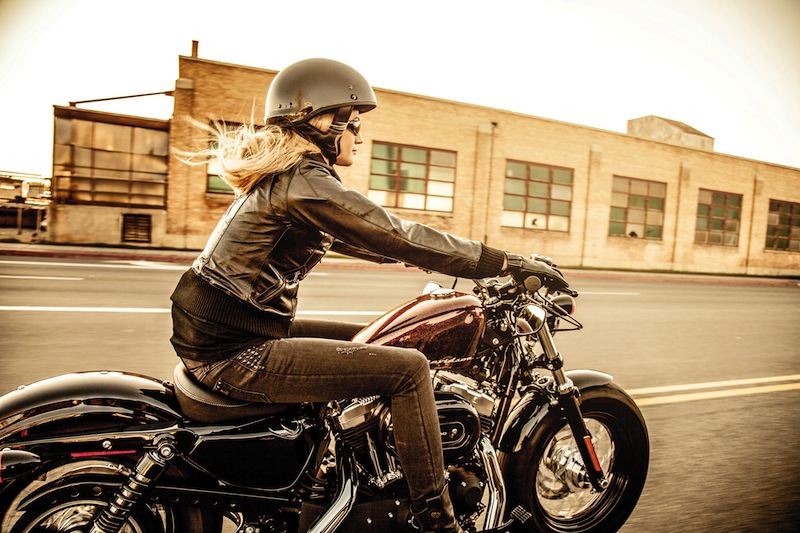 The Sportsters received significant upgrades for model year 2014. Below are the five Sportster models, each listed by its official factory designation and marketing name, followed by the improvements.
| | |
| --- | --- |
| Factory Designation | Name |
| XL883L | SuperLow |
| XL883N | Iron 883 |
| XL1200C | 1200 Custom |
| XL 1200X | Forty-Eight |
| XL1200V | Seventy-Two |
Sportster Upgrades for 2014


New Brakes: The front and rear braking system of all 2014 Sportster models has been redesigned to offer premium performance. Front rotor diameter has increased from 292mm to 300mm. A restyled front-brake caliper features a more rigid design, and the dual 34mm pistons are 36 percent larger than the previous 25mm pistons.
A new high-efficiency aluminum front master cylinder offers reduced friction for improved overall brake feel. The rear brake rotor diameter, at 260mm, is unchanged, but the rear caliper is restyled and updated with dual 38mm pistons. Front and rear brakes are fitted with Original Equipment braided stainless-steel brake lines that resist expansion and enhance brake feel. The clutch lever mount has been restyled to complement the styling of the brake hand control.
Optional ABS
: ABS is offered as a standalone, factory-installed option for all 2014 Sportster models for $795. The system is designed to help the rider maintain control during braking events, especially those that happen in less-than-optimal conditions. The components of the Harley-Davidson ABS have been designed and packaged to be virtually invisible, preserving the uncluttered styling of the area around the wheels. This is not a linked ABS, so the rider maintains full, independent control of both front and rear brakes.
Linked ABS is a new feature on the touring models.
Integrated Electrical System: An all-new electrical system incorporates an analog speedometer with digital tachometer, restyled ergonomic hand controls, an updated wire harness and voltage regulator, and a new oil tank and side cover design that make it easier to access and service the battery and diagnostic terminal. The new hand controls include a left-hand trip switch to toggle through screen displays on the new speedometer, which features an odometer, tripmeter, and the new gear indicator and RPM display.
H-D Smart Security System: Available as a standalone, factory-installed option for $395 on all Sportster models, the Smart Security System features hands-free operation with a proximity-based security fob and a new keyless ignition. When the rider leaves the motorcycle with the fob, the security system is automatically enabled and the ignition is deactivated. When the rider approaches the motorcycle with the fob, the security system is automatically disabled and the motorcycle may be started immediately. Sportster models ordered without the Smart Security System will be equipped with a traditional keyed ignition.
New Exhaust Emissions Features: An updated exhaust system features fully welded header pipes and new heated oxygen sensors linked to a closed-loop emissions circuit, all to improve emissions performance.
H-D1 Factory Customization: Two new custom paint sets for the Sportster 1200 Custom are available through H-D1 Factory Customization, a web-based program that allows customers to select factory-installed options that personalize fit, function and style in more than 2,000 combinations. Customers can expect to be riding their new bike in as little as four weeks from the time an order is placed with an authorized Harley-Davidson dealer. The new paint graphics are Charcoal Pearl Eagle Graphic and Mysterious Red Paisley Skull.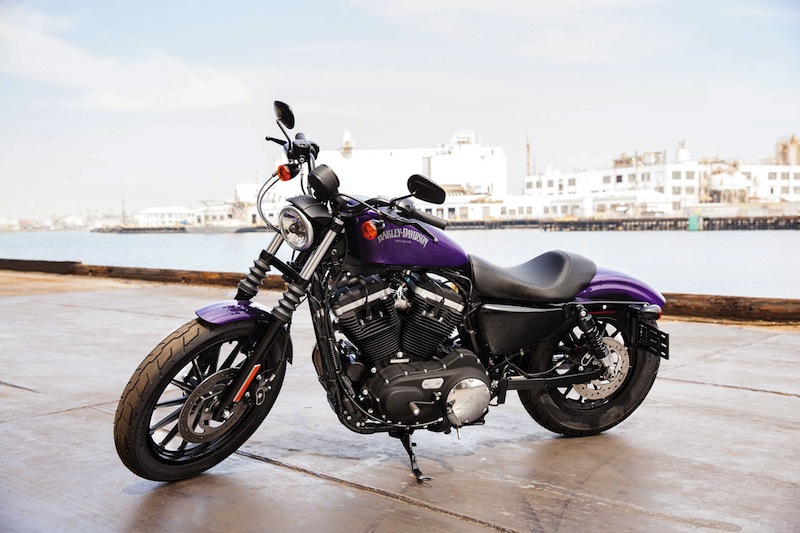 New Colors and Graphics: Eleven new colors and two-tone color combinations, plus new graphics, will be offered on the 2014 Sportster models. Not all colors are available on each model.
Three new Hard Candy Custom metal flake colors: Hard Candy Volcanic Orange Flake, Hard Candy Voodoo Purple Flake, Hard Candy Chrome Flake.
Five new solid colors: Amber Whiskey, Blackened Cayenne, Morocco Gold, Mysterious Red Sunglo, Charcoal Pearl.
Three new two-tone color combinations: Mysterious Red Sunglo/Blackened Cayenne Sunglo; Amber Whiskey/ Brilliant Silver; Charcoal Pearl/ Vivid Black.
Related Articles