View our list of National & Regional Riding Clubs to find a women-only riding club in your area.

Perseverance, dedication, courage, and devotion—these four words describe Jennifer Chaffin, who created Leather amp; Lace women's motorcycle club in 1983 and remains at the helm as the club's president today. This year the club is celebrating a big milestone—30 years and still going strong!
Jennifer is passionate about motorcycling. After enduring years of being stuck in the back of the men's pack, totally ignored and not taken seriously as a motorcyclist, she decided it was time to create a club that combined her passions: women's and children's issues and the freedom of the road.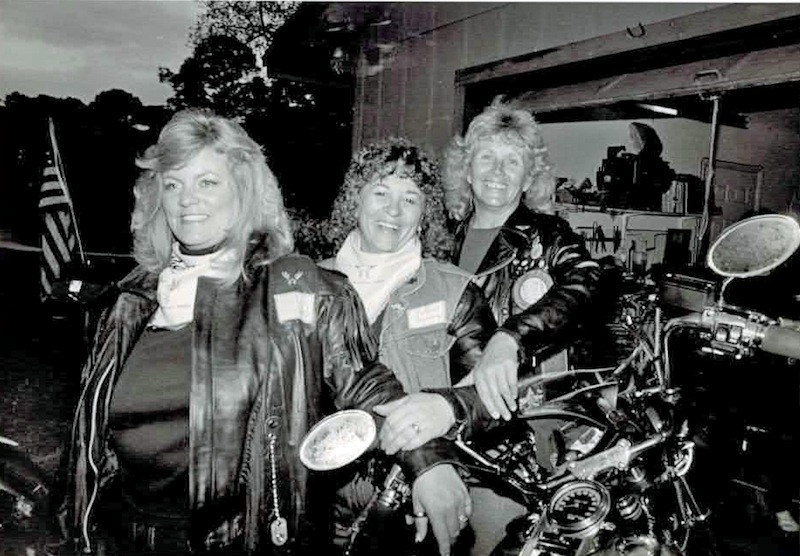 She put ads in various motorcycling magazines across the United States. After a few weeks, her mailbox was chock full of letters from women from every part of the country wanting to be a part of her dream. Over the past 30 years, that seed of an idea has grown into an international women's motorcycle club that's broken barriers and changed attitudes about women riders.
Jennifer founded Leather & Lace MC as a way to bring together women who share a common interest in motorcycling and in helping others."We are a rare and unique breed in that we're not only women, we are family women," Jennifer said. "We share the feel of the wind in our face and the excitement of the thunder and power beneath us as we ride. As our name depicts, 'leather' is for the inner strength as well as the physical strength we share to be able to handle our machines. 'lace' is for our femininity, which is important to each of us."
These fun photos show members of Leather & Lace during its first decade in existence. The club has grown to include chapters in Pennsylvania, Alabama, Florida, North Carolina, and California, as well as a presence in Canada and England.
The members of Leather & Lace are a strong, united group of passionate women that work hard to keep Jennifer's vision alive. Each month the club raises money for nonprofit organizations across the country, including a fund-raiser held every October benefitting the Johns Hopkins Breast Cancer Research Foundation.
Social opportunities are another important aspect of the club. Women that might otherwise have a hard time finding other women to ride with are given a magnitude of opportunities to find riding buddies from all over the country. It's not unusual for members to attend runs in other states, as regional gatherings are scheduled often, as are informal events. A national meeting is held every year during Daytona Bike Week in Daytona, Fla., and a midsummer event for members and their families is also planned on an annual basis.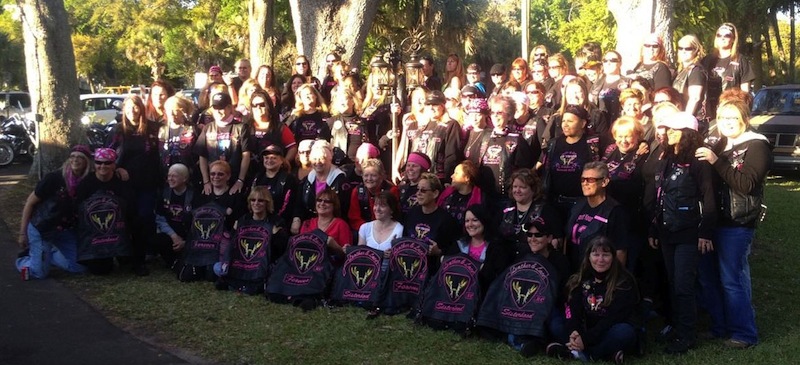 "We do enjoy each other's company," said Blythe Joslin, a club member in Alabama. "We find ourselves trying to figure out how to work in a trip here and there to go see each other. Being a few hours' ride from each other is nothing really; it gives us a chance to blow some wind through our brain and get back to feeling like ourselves once we get to our destination. It is a monumental feeling akin to a religious high when we do all ride together—it still sends shivers through me!"
The women of Leather & Lace are mothers, daughters, sisters, wives, grandmothers, and great grandmothers. They are paramedics, designers, accountants, managers, business owners, and web designers. Every Leather & Lace event is full of laughter, smiles, encouragement, and chocolate!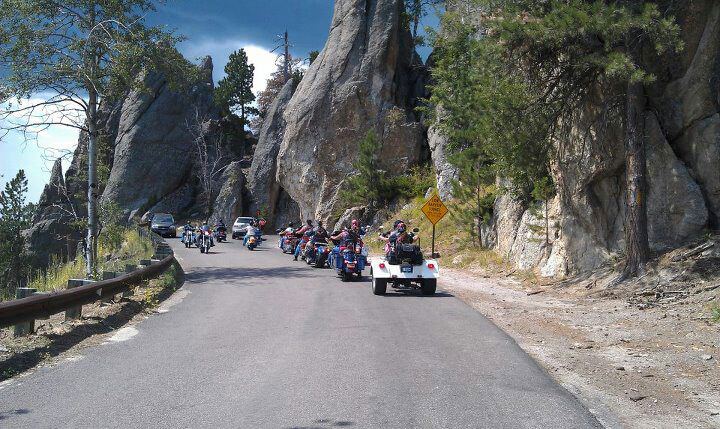 "It took a year to be sure I had found the right club for me," said Sharon Long a club member from North Carolina. "Today, there is no doubt I made the right choice. Lace is my family. The wind builds strong bonds, unbreakable bonds. It is amazing every day those bonds become stronger. Thirty years of women coming together, building each other, helping their communities, and showing that we are as strong, as powerful, as the machines we ride."