Anyone whos ridden a motorcycle for some time knows its a challenge finding just the right sunglass that blocks out wind, protects the eyes and fits correctly. Often the right fit doesnt always mean the right look. Women have to sacrifice a bit of chic when it comes to functional riding glasses.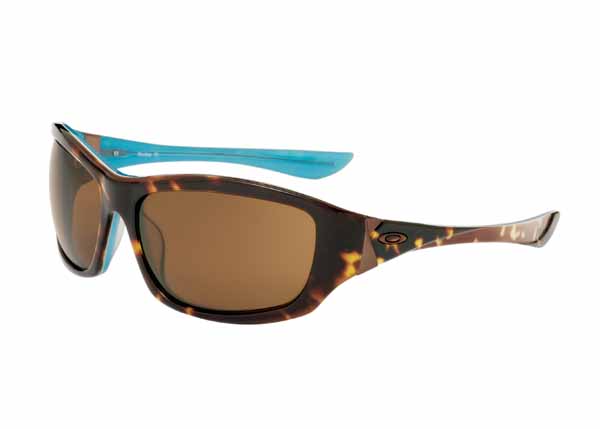 Oakley, known for designing sunglasses for some of the worlds greatest female athletes, has three new fashionable styles contoured for the female face that look like theyd be great for riding because they have large frames and curve around the eyes to block out the wind. Plus, theyre made from high quality materials on which the Oakley brand has been built, so theyre durable.
Behave, Speechless and Disobey are the names of the three new styles made from a trademarked Plutonic lens material that filters out 100 percent of the UVA and UVB light. The frames are lightweight and made with a patented stress resistant material. Because the lenses curve to hug the face, peripheral view has been optimized using a trademarked Polaric Ellipsoid lens geometry. Oakley boasts of a "three-point fit that holds the lens in precise optical alignment." All features on the Oakley glasses meet or surpass standards set by the governing body American National Standards Institute (ANSI).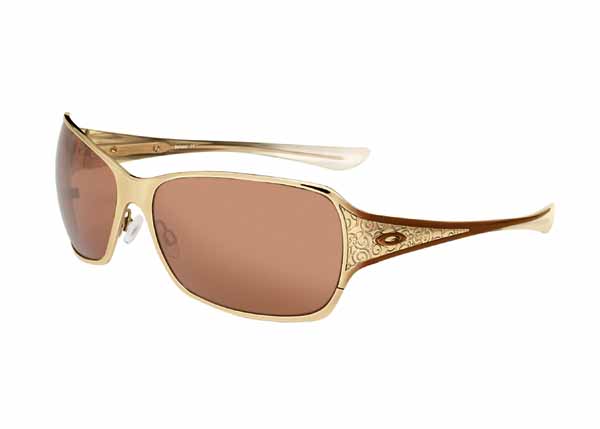 All these trademarked and innovative sunglass technology designs dont come cheap. Price start at $120 and go up to $230 depending on style and color. Prescription and polarized versions of the sunglasses are available. Were anxious to get our hands on a pair to see how they stack up while riding. Well be sure to let you know.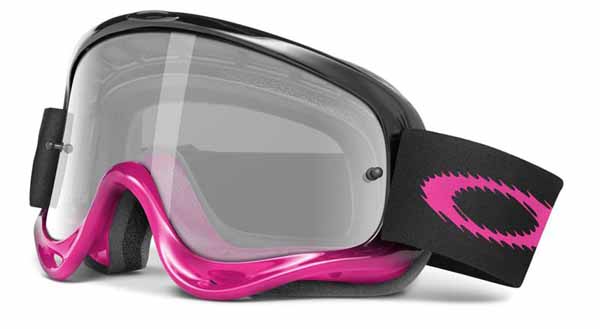 Oakley also makes motocross goggles for women. A scratch resistant Lexan lens keeps the view crystal clear and a triple layer foam wicks away sweat from your face. For competition, the design includes a non-slip silicone treated strap and a mounting interface for Oakley laminated tearoffs. Oakley boasts "the most advanced tearoff system on the planet." Interesting side note: The winningest rider in supercross history Ricky Carmichael has worn the MX O Frame in every title chase.
For more information, visit Oakley.com. You can order straight from their Web site.