Willie G. Davidson, senior vice president and chief styling officer of the Harley-Davidson Motor Company, is the recipient of the Lifetime Achievement Award at the second annual Legend of the Motorcycle: International Concours dElegance. The event was held Saturday, May 5 in Half Moon Bay, California, just south of San Francisco.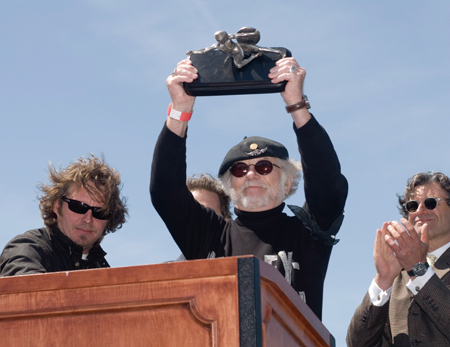 Some 300 historically significant and remarkably unique motorcycles from around the world were on display at the Concours as well, many being either the first of their kind or the only existing of their kind. Approximately 200 of the rare motorcycles were judged by an international panel of experts, including Buell Motorcycle Companys chairman and chief technical officer, Erik Buell.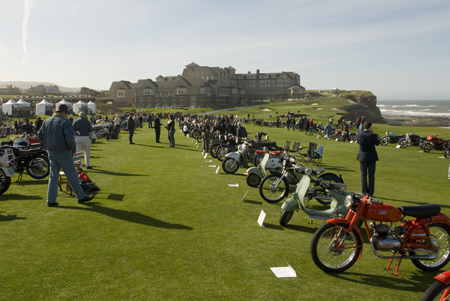 A few of the one-of-a-kind motorcycles included:
1975 Harley-Davidson 350 MX 4-Shocker prototype #8211; only one in existence
1919 Excelsior OHVC Board Track Racer Replica #8211; only one in existence
1937 NKB Castle #8211; only one in existence
1st Vincent Rapide Prototype, 1946
1st Vincent Black Shadow Production Model, 1948
1st Four Prototypes of the Bernard Li Vincents, 2002
1st Crocker C-4 Concept Model, 2007
1st MV Agusta F4 CC, 2007
1st Cagiva Mito 500 Factory Prototype, 2007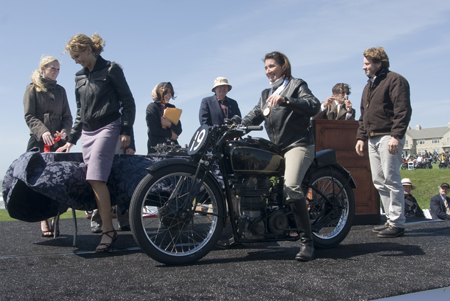 Nearly 6,000 people attended the historic event. Legend of the Motorcycle is a unique celebration of the art of motorcycling, encompassing more than a century of design, style and ingenuity. Proceeds from the event benefit various non-profit organizations. For more information, visit LegendoftheMotorcycle.com.