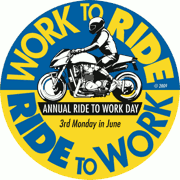 On Monday, June 21, the number of motorcycles and scooters on roads and highways will more than double as many riders become two-wheeled commuters to the office in support of Ride To Work Day. Ride To Work is a non-profit organization that promotes this day each year – the third Monday in June to help demonstrate that riding is an efficient, economical form of personal transportation which makes parking easier and helps traffic flow better. This year marks the 18th annual worldwide event involving riders of all ages, occupations, and from all walks of life.
"Motorcycles and scooters consume less resources per mile than automobiles, and they take up less space in parking areas and on roads," said Andy Goldfine, the program organizer. "Riders seek employer support for this efficient form of transportation, and more government and public awareness about ridings many benefits." Commuting on this day shows the positive value of motorcycles and scooters for transportation. For hundreds of thousands of workers, motorcycles and scooters are an economical, efficient and socially responsible form of mobility that saves energy, helps the environment and provides a broad range of other public benefits. Studies have shown that across equal distances, commuting motorcyclists reach their destinations in less time than those using automobiles. Motorcycling and scootering clubs around the world encourage their members to ride to work on this annual day.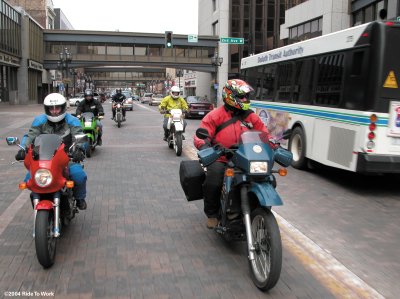 This year the weaker economy is causing many commuters to turn to motorcycles and scooters to save money on transportation. These new every day riders are finding cycles and scooters to be an economical, efficient, and enjoyable way to get to work and around town.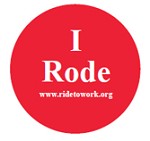 According to the United States Census Bureau and the Department of Transportation, more than 80 million cars and light trucks are used for daily commuting on American roads, and about 200,000 motorcycles and scooters are a regular part of this mix. On Ride To Work Day, the practical side of riding becomes more visible as a larger number of Americas 8,000,000 cycles are ridden to work. Visit RideToWork.org.
Related Articles
Features: Women Who Ride To Work Every Day