Women riders are always on the lookout for the perfect do-all multi-function accessory to make their motorcycle riding experience the best it can be. I received The Lauren bag, a high-end motorcycle specific backpack/tote to review, and after spending several weeks using it, I believe this is truly the "everything bag" a female rider needs.
The multipurpose backpack/tote was designed by motorcycle rider Debra Chin, who was disappointed with the clothing and accessory options available for women like her. She founded MotoChic in 2013 and since 2015 has been selling the Lauren and Valerie bags to women who seek a classy and common sense solution to how to carry their important things while riding their motorcycle.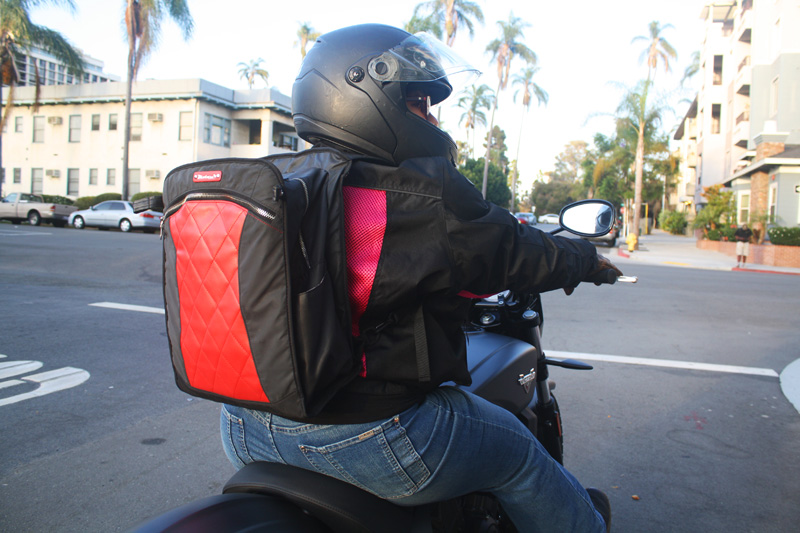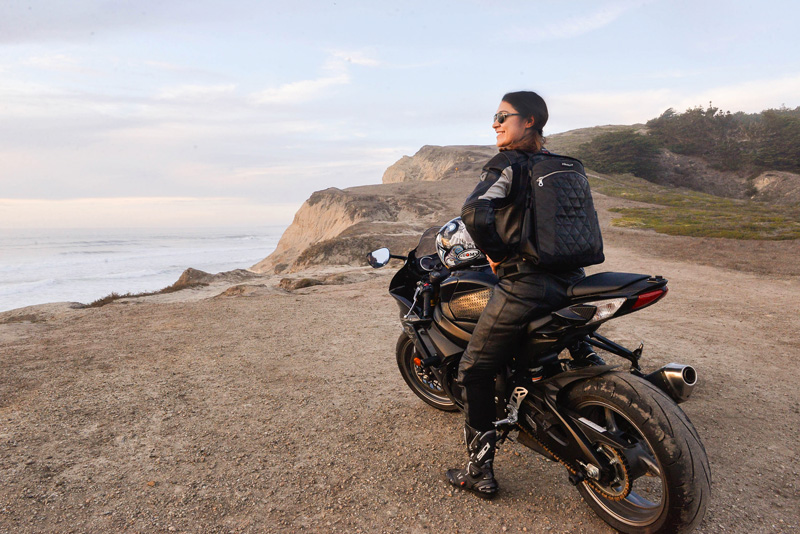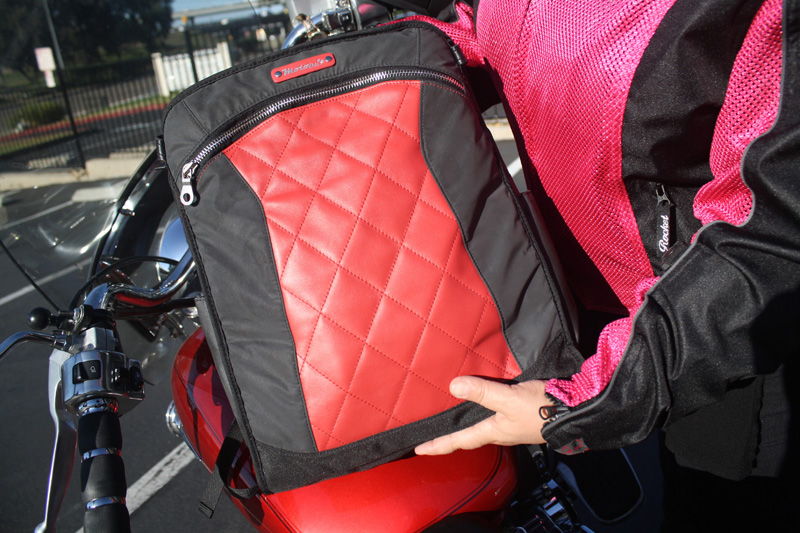 | | | |
| --- | --- | --- |
| I love that The Lauren is made with high quality materials that are weatherproof. The bag is constructed with durable lightweight polyester with the bottom reinforced with 1000 denier polyester. | The colored quilted panel is leather as are the shoulder straps. | A water-resistant lining with MotoChic's signature logo protects from spills and stains, and corrosion-resistant YKK zippers tells you a lot of thought went into the design. |
| | |
| --- | --- |
| There are too many pockets and compartments to list but all are well thought out and useful. This large pocket on the outside fits a laptop up to 13 inches, or a 2 liter hydration pack, or a back protector. Wow! | Tucked in the base of the bag is a rain cover that's noted in the specs as water-resistant, meaning it works in light rain showers. Also use it to simply protect the bag from dust. Now that's thinking of everything! |
| | |
| --- | --- |
| Here's how the rain fly looks on the bag. | No motorcycle-specific bag would be complete without reflective panels so the rider can be seen at night. |
| | |
| --- | --- |
| An adjustable strap across the chest keeps the backpack secure to your body while riding. | Tucked away are additional straps to secure around the waist. These straps are long enough to fit plus-sized women wearing a jacket. |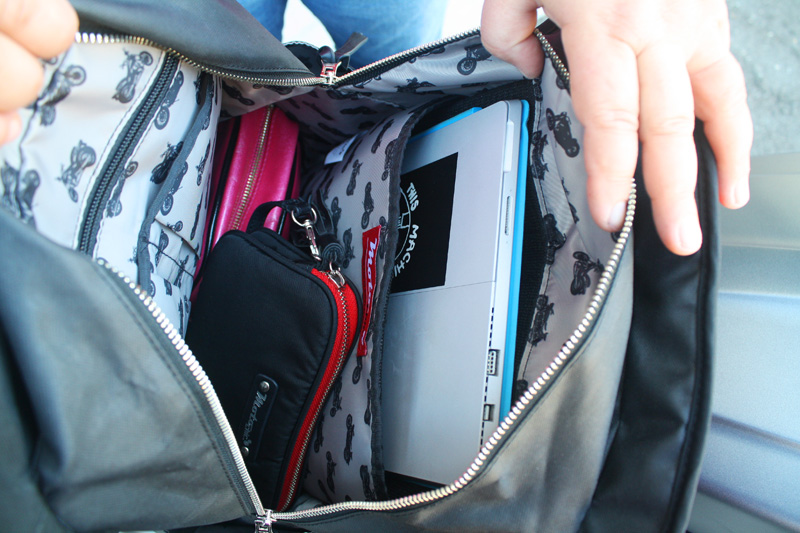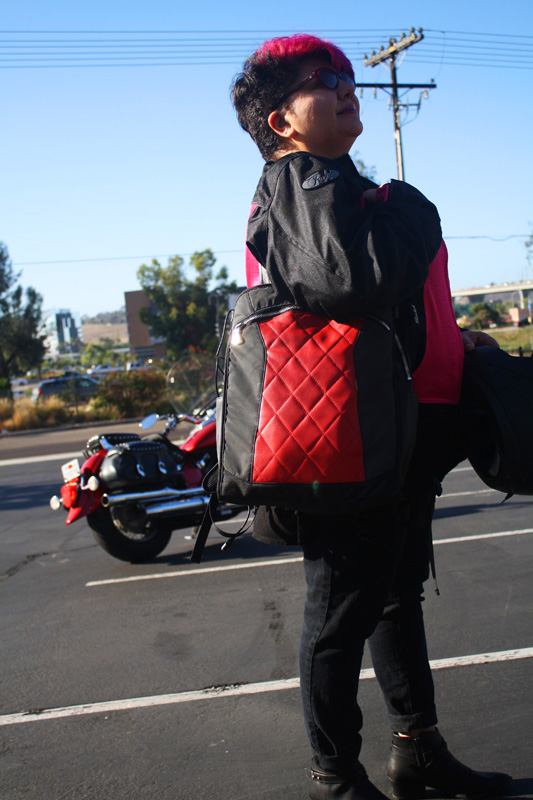 I'm planning a trip soon from San Diego to the Redwoods of California, and I'm looking forward to using this bag for the entire eight-day ride.After wearing the Lauren as a backpack for more than 500 around-town miles over the last six weeks I'm anticipating the bag will work well for my long distance travel needs. One benefit I see to wearing the backpack is having everything I need right on me when I make pit stops. I won't have to dig in my saddlebags for cash, toiletries, or a purse when I enter convenience stores and lunch stops along the way.
If I decide to do some sightseeing or shopping along the way, I can quickly and easily convert the backpack into a tote as I enjoy my time off the bike.
| | |
| --- | --- |
| The tote bag handles tuck away into hidden pockets with magnetic closures in the top. | Here's the bag with the tote's handles tucked away. The bag expands depending on how much is inside. |
| | |
| --- | --- |
| Even riding at high speeds with the bag fully loaded I encountered no drag. Since the straps are adjustable I can secure the bag accordingly with my heavy or lightweight gear. The shoulder straps do not cause any pulling or neck pain, even after a very long day of riding. | Since I live in a city I ride in a lot of stop-and-go traffic, so wearing anything extra—like a backpack—makes me uncomfortable on hot, sweaty days. It would like a way to strap this bag to my bike when I don't feel like wearing it as a backpack. It's too big to squish into the saddlebags on my Yamaha V Star, and there's no way to attach it to my sissybar (when attached) other than using bungee cords. But that's a minor inconvenience considering all that the bag offers. |
| | |
| --- | --- |
| The Valerie wallet, sold separately for $55, is the perfect compliment to the bigger bag and fits inside nicely. The wallet-sized purse comes with two different straps. The 6-inch leather strap lets me wear it as wristlet or a handbag. | A longer 53-inch nylon strap lets you wear The Valerie crossbody, on the shoulder, or around the waist. Its lined with that water resistant MotoChic signature material, and comes with six card slots and an interior zippered pocket. |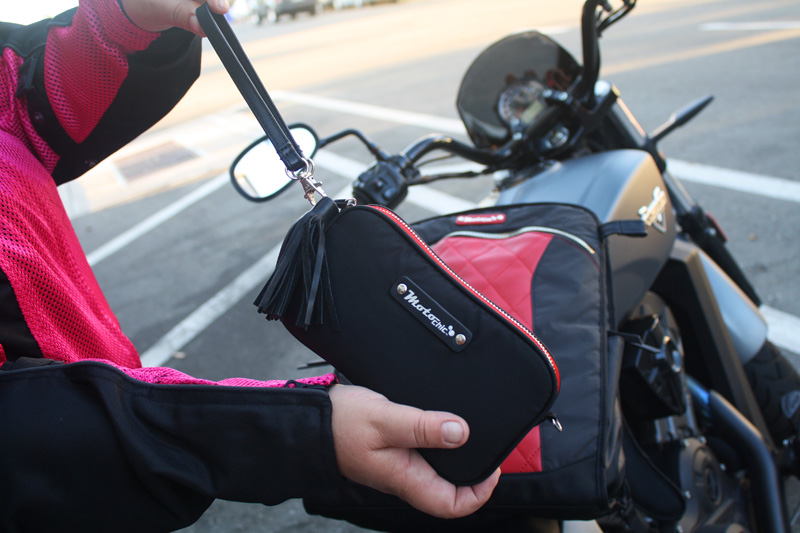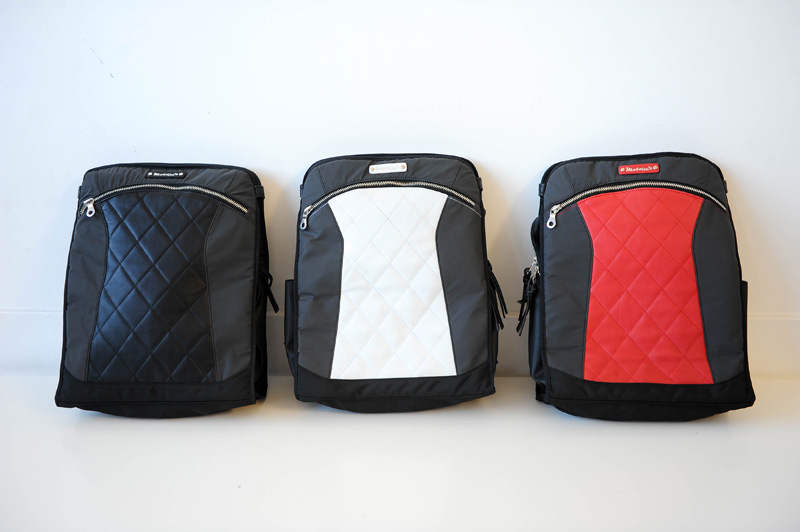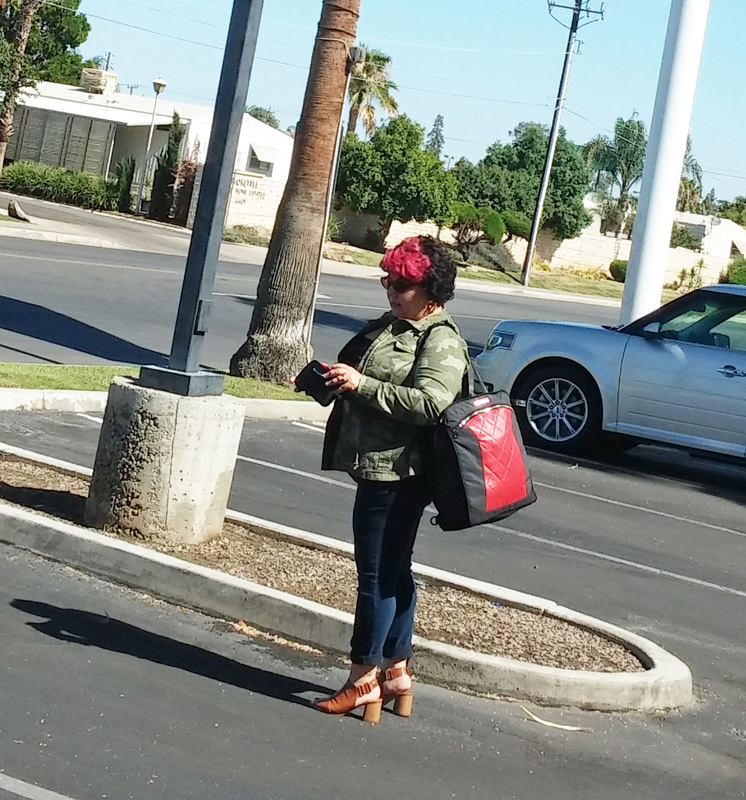 The Lauren and The Valerie are now part of my standard riding gear and I will be using them for a long time. I didn't realize how much I needed these exact items until I started using them. And I love all of the compliments from my riding friends who "oooh and aaah" over my bags! Functional and beautiful.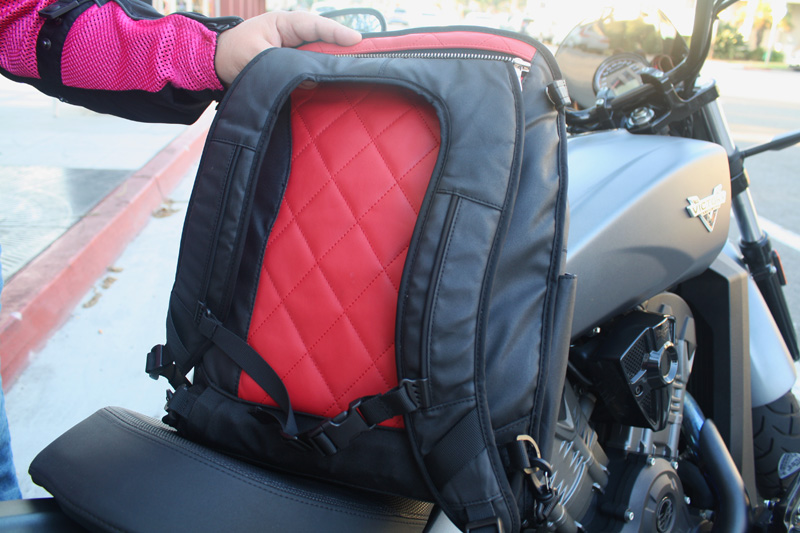 Again, the cost is $325, a price I think is very fair considering all that you get in this well made, top quality, motorcycle specific convertible bag.
From now until August 31, 2016, Women Riders Now readers get a special exclusive 15 percent off on the Lauren bag, plus free shipping. Use promo code WRN15 at checkout.
Visit MotoChicGear.com to order.

Related Articles
Review: MotoChic Gear Lauren Sport Bag
Where Can I Find Motorcycle Gear for Women?
All Reviews on Backpacks and Purses for Women Motorcyclists