"The Alternate Compass" is not your usual motorcycle tour book. Author Steve A. Anderson combines two of his passions to come up with a unique idea for touring on his motorcycle: his love of exploring out of the way places and his love of craft beer as a destination.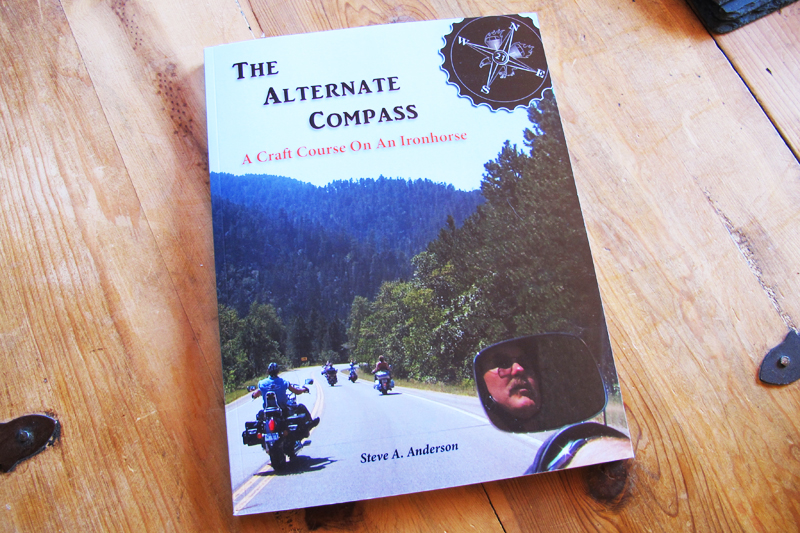 On page 1 Steve writes, "…The Alternate Compass was crafted to assist you in documenting your discovery of America from a saddle with a glass of gold at journey's end."
A retired systems engineer with Boeing, Anderson set out to create 21 different "stages" as he calls them, weekend getaways and week-long escapes that he rode on his motorcycle to journey to some of his favorite places in the U.S. on roads less traveled. The book is part travel guide and part travelogue documenting Steve's ride including the date, the weather conditions, where he started his day's journey and how many miles he covered.
| | | |
| --- | --- | --- |
| Full color maps accompany each route. | Photos of some of the roads are included with Steves detailed notes on what to expect. | Steve did an amazing job taking all his own photos, but some have amateur feel to them like this one with the bright light shining back at the lens. But then again Steves just a regular guy like most of us taking photos of his journeys and documenting them. You have to appreciate his enthusiasm and effort. |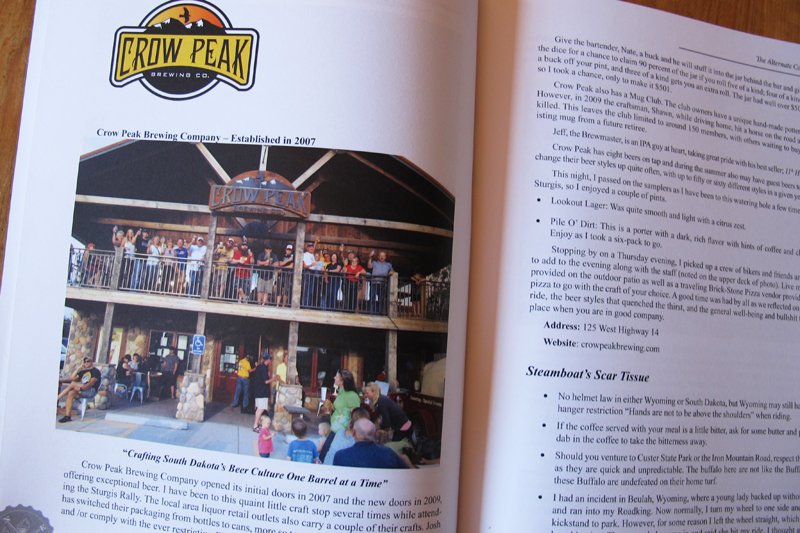 Steve researched out of the way microbreweries and devised scenic routes to get to them. "This is a motorcycle-themed twist on the Tour de France's 21-stage concept," explains Steve. "Each day is around 250 miles in length and is designed to allow readers to explore the nation and embrace the scenery, culture, and beers that you can only find off the beaten track of major highways and tourist-crammed back roads. Youll end in small communities that will leave a big impression."
He adds, "I can attest to the fact that life's best memories come from the unconventional places you've seen, people you've met, and lifelong friends made along the way. And now you can enjoy it all while sampling some of the best beers in the world; microbrews made right here in America!"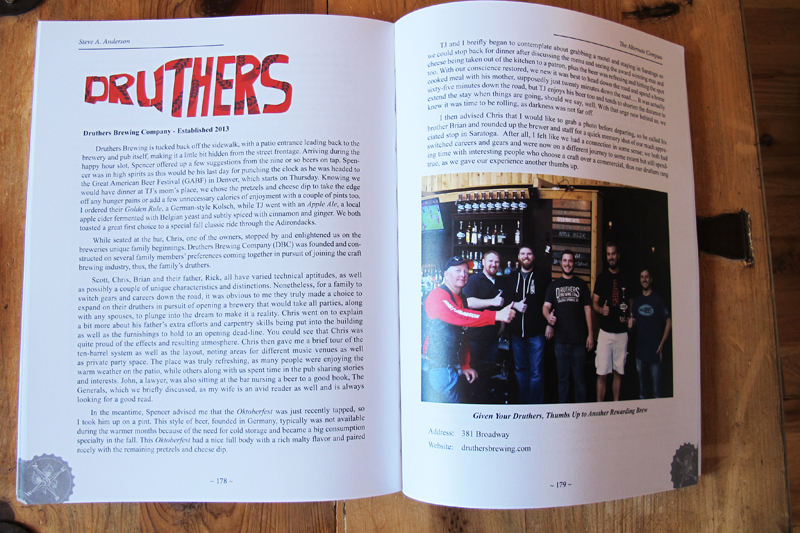 What I really like about this book is Steve writes in a conversational tone offering just enough info about the places you'll visit to keep it exciting, and without bogging you down with an abundance of mundane details. And he observes things that only bikers and craft beer drinkers would care about. For example, Steve writes about his dinner visit to Red Lodge Ales Brewing Company in Red Lodge, Montana, "Although late in the day, the taps remained active…"
Aside from the breweries he visits, Steve logs information on great restaurants in the area, and offers suggestions on lodging. Plus youll find turn-by-turn directions.
By no means is Steve advocating drinking and riding. All the breweries are within walking distance of lodging options. Steve even advocates you "sample a small amount of the craft beer" as more consumption leaves you less sharp for the next day's ride.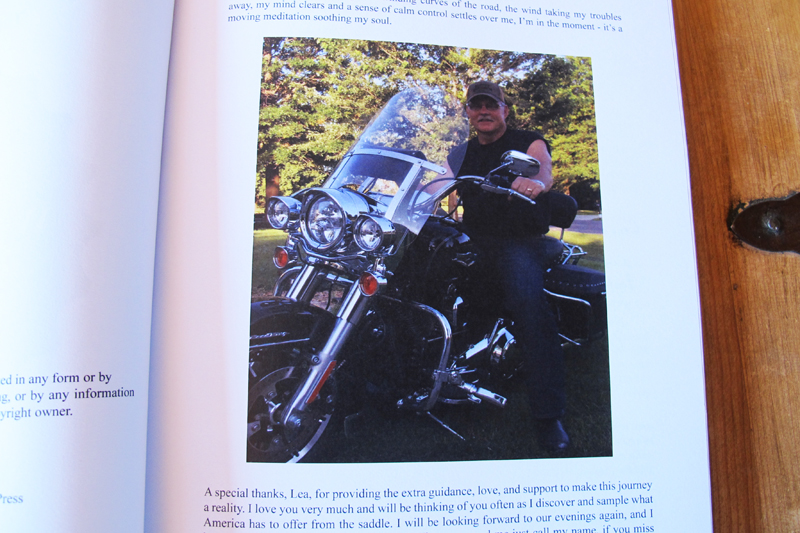 "The Alternate Compass" is a must have for any motorcycle-riding craft beer drinker. Steve has done the research for you giving you an excuse to get on your motorcycle an enjoy your passions, just like he did so he could write this book.
Steve also includes several pages at the beginning with advice on preparing you and your motorcycle for the journey, including checklists, a packing list and more.
"The Alternate Compass" sells for $25.99 for the soft cover version shown above, $49.99 for the hard cover, and $5.99 for the digital version. I think it's worth splurging on the hard cover and keeping that on your coffee table for all to see and enjoy, and then photo coping the pages you need for your ride to take with you. You can order
The Alternate Compass here on Amazon
.
With all the motorcycle travel books that have come across my desk in my 20 years reviewing books, I've never seen one like this. It's a clever idea that makes a great gift for the craft beer lover in your life.
Related Articles
New Book Reviews: Riding New Englands Fall Colors