I love to ride and get away from it all. I also love to camp while I'm traveling by motorcycle, sometimes staying a few days in a quiet spot to write. While it's refreshing to have a motorcycle camping vacation from technology or any other getaway on our motorcycles, the reality of the virtual work world is that you need access to communications. It's also important for staying in touch with loved ones.
This compact solar powered charger from SolarMonkey Adventurer enables you to have the best of it all—getting off the grid with the option of connecting back in.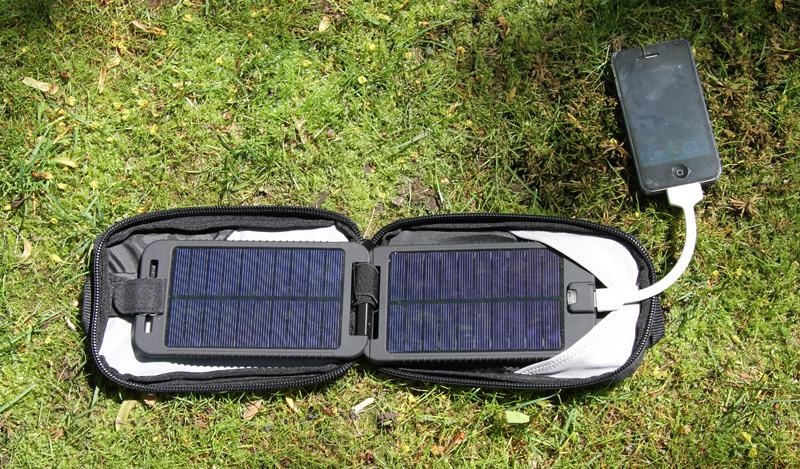 This is the first time I've used something like this, and although the concept is simple enough, there's a small learning curve for getting the most out of it. Company representatives were very helpful in answering my questions.
You have to position the solar charger properly, give it enough time to charge and then allow enough time for your devices to charge. It charges only one device at a time. That means planning and time management, especially if you're going to be on the road most of the day. If youre aware of how much time is needed to charge your devices, you can manage your day accordingly to ensure your devices are charged when you need them.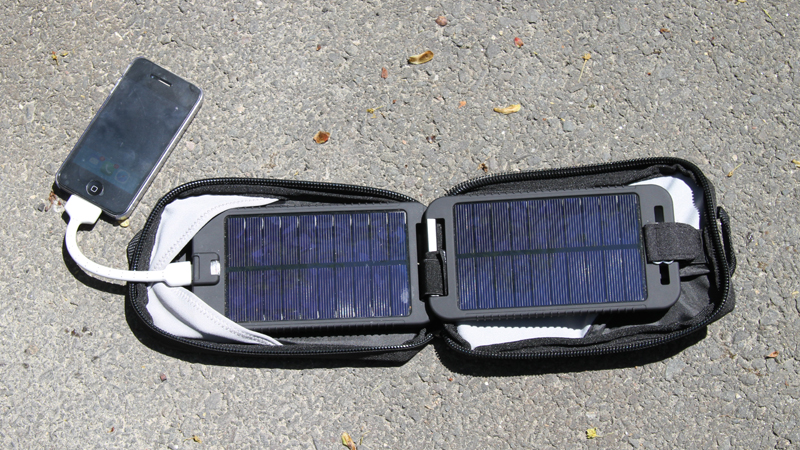 Charging time depends on how charged the phone and charger are. I have an iPhone 4s. If the SolarMonkey is fully charged and the phone is depleted, I found it can take up to eight hours to recharge the phone. Many people charge their phones overnight and then charge the solar charger during the day.
You can use the SolarMonkey Adventurer anywhere during any season. Obviously not just for motorcycle riding. WRN editor Genevieve Schmitt uses her solar charger in the backcountry when she goes camping to keep her camera batteries charged.
SolarMonkey Adventurer comes with a carabiner that backpackers use to attach it to their backpack so it can charge while they're hiking. I've heard that you could do the same thing while riding your motorcycle, for example open it and secure it to your luggage. But that didn't seem like such a good idea to me.
Conceptually it's great if you're riding all day in sunshine, but the panel surfaces are fragile and I wouldn't want to see the membranes abraded by dust or punctured by a stone. Even if you did decide to try it, the charger needs to be securely positioned, and I didn't see a way to accomplish this.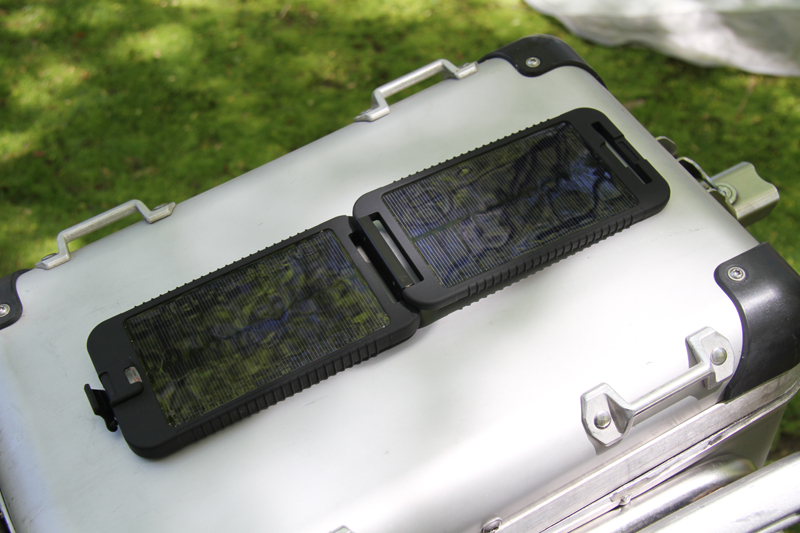 | | |
| --- | --- |
| At 265 grams (less than half a pound) SolarMonkey is extremely light so it doesn't add significant weight to your packs. It's also compact as solar chargers go. A hard outer case protects the inner workings so you can stow it anywhere. This is great for motorcycle travel as the rigors of the road can be tough on electrical accessories, especially during long rides. | I carry all my electronics in one of two dry bags strapped across my passenger seat. Anything inside has to be durable as it gets stuffed in pretty tightly and cinched down to keep it secure. The SolarMonkey's case is perfect for protecting from these kinds of forces. |
| | |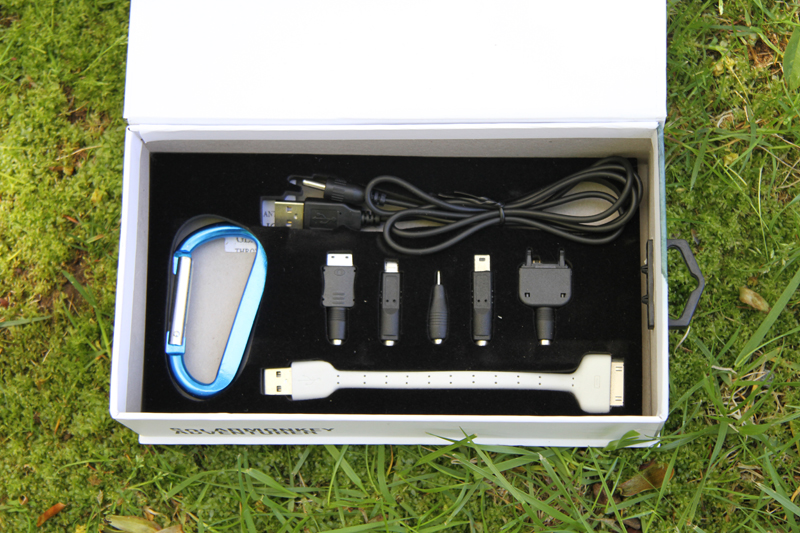 The SolarMonkey Adventurer is a great enhancement for staying connected to family, friends and work while getting away from it all on our motorcycles. It works well on its own, or as a supplement if you have a charger on your bike. Price is $130. It's available from online retailers like Amazon and REI.
Related articles
Review: Universal Cell Phone Mount for Motorcycles
Cell Phone Charger for Motorcycles
If you liked this story and want to be notified by email when new stories post on Women Riders Now, sign up for our monthly newsletter here.