Motorcycle camping has come a long way thanks to all the new innovations in lightweight gear. Having had my fill of setting up and packing bulky tents, shivering through cold nights and leaks during rain, I avoided camping with my motorcycle for many years.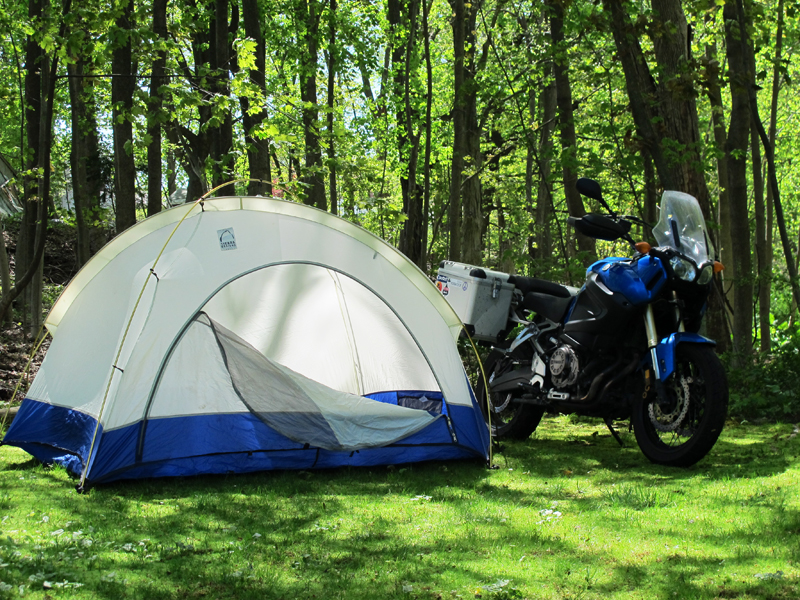 Now, thanks to reliable, convenient and well-designed gear, I embrace it. Sierra Design's Eleanor 19 sleeping bag, designed specifically for women, offers a perfect example why. You'll think you're sleeping on a cloud. Team it with Thermarest's LuxuryLite Cot, reviewed here, to create the ultimate tent-sleeping experience. Given the cost, compact size and weight of the Eleanor 19, its perfect for any travel setting where clean, conventional bedding isn't available.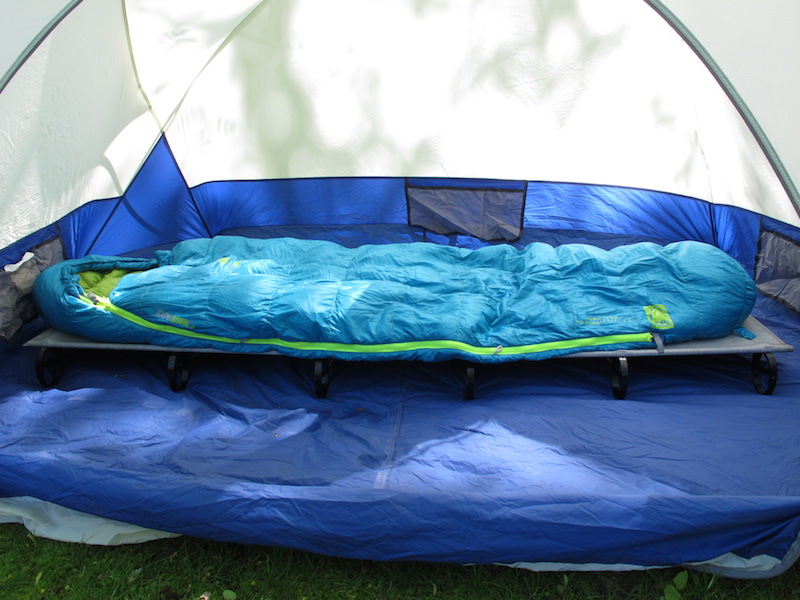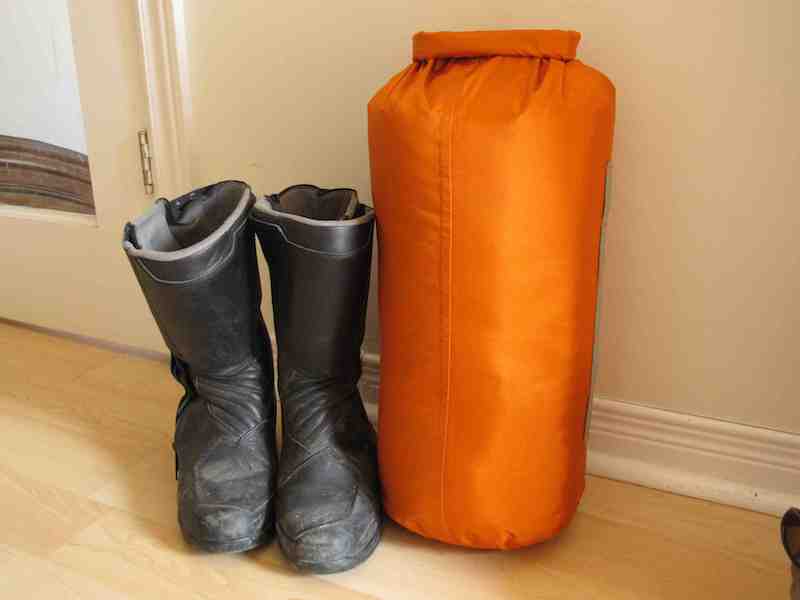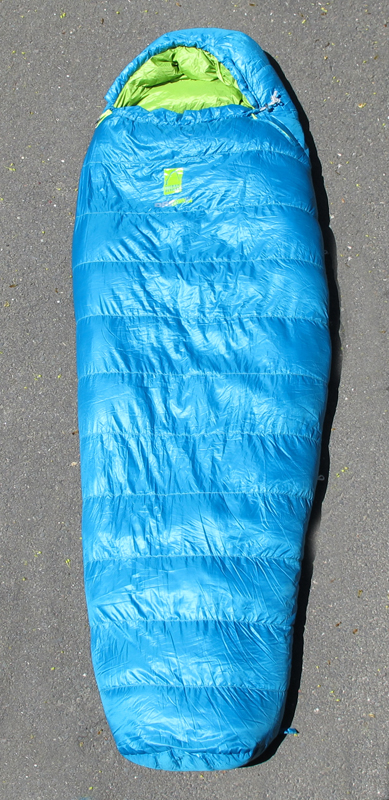 The Eleanor 19 is a three-season sleeping bag rated to 19 degrees Fahrenheit according to the EN standard. The temperature ratings are calculated differently for women because women have a different metabolism, and feel heat differently. Sierra Designs uses the European Norm Scientific Test Method (EN) standard for evaluation, and rate their bags to the EN number as opposed to rounding up or down, hence the 19-degree rating. This bag is rated to the "Comfort" level listed on Sierra Designs website. The link is at the end of this article.
| | |
| --- | --- |
| The corded zipper tape that runs up and down the zipper prevents snagging and stops drafts. I zipped and unzipped it many times in the dark and had no problems with the fabric getting caught in the zipper, which happens on lesser quality sleeping bags. Your head sinks into the hood surrounding you like a soft cocoon. There's even a small zippered pocket at the top to store valuables. | The shell and liner of the Eleanor sleeping bag are both polyester. The interior is filled with 700 fill power DriDown, the trademarked name of a natural down insulation treated to enhance performance. |
| | |
| --- | --- |
| I sleep on my back or either side, and tried all these positions in the Eleonor bag. I have plenty of room in each position all while staying snug. The polyester lining is slippery so it doesn't stick to you and movement inside the bag is easy. | When it gets really cold, I cinch up the hood, shown here, to keep my warmth inside the bag. I wear an extra layer of fleece on those nights as well. |
<! EndFragment >
Should the bag get wet Sierra Designs claims it stays dry 10 times longer than untreated down, retains 170 percent more loft and dries 33 percent faster.There are a number of tabs conveniently located along the sides for hanging the bag to air it out or to dry.
During a week of desert camping, I stayed warm and cozy at temperatures that dipped to freezing. I've also used the Eleanor sleeping bag in warmer settings and left the zipper open, wrapping it around me like a blanket and that worked well too.
The Eleanor is a welcome sight for me after a long day of riding; it's hard to get out of it in the morning. Having used a traditional mummy bag for years, I really appreciated the attention Sierra Designs has given to making this bag fit a woman's shape and physiology. This sleeping bag and I are going to have many more restful nights together.
Suggested retail price is $299. For more information and to find a retailer near you, visit
SierraDesigns.com
.

Related Articles
Review: Thermarest LuxuryLite UltraLite Cot for Motorcycle Camping