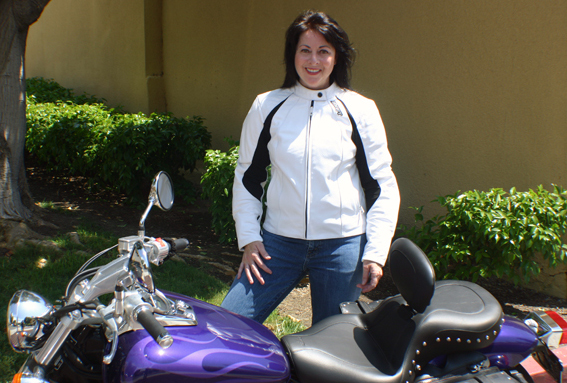 Established in 1997, SHIFT has grown into an internationally recognized brand, producing innovative riding apparel for markets all over the world. SHIFT has a limited, but quality selection of womens apparel and the company is actively expanding its womens product line for 2008, according to Brian Horton, SHIFT marketing representative.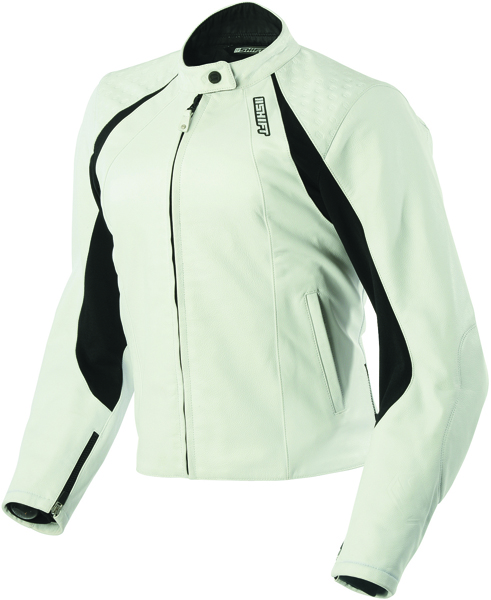 The company introduced several new items for 2007 like the Siren Leather Jacket, shown here in white with black arm panels. The jacket is also available in black.
The Siren Jacket is made of 1.0-1.2mm premium leather and is soft to the touch. It comes with a removable vest liner that can be machine washed. The company name is embossed on both the shoulder and lower back area for added styling and double as reflective logos for added visibility. I prefer a little more styling on my jackets, the kind with appliqués and stitching detail, but the "less is more" design offers a very sleek look that can easily be worn on and off the bike.
There is removable CE-approved shoulder and elbow armor for added protection, as well as soft armor in the back. All this armor doesnt make the jacket look too bulky if you decide to keep it in, which we recommend. The Siren is a womens specific design (not a mens design in a womens color) that successfully incorporates fashion and function into one. The stretch fabric panels on the inside of the arms add flexibility and comfort. Tight leather on the arms can contribute to rider fatigue.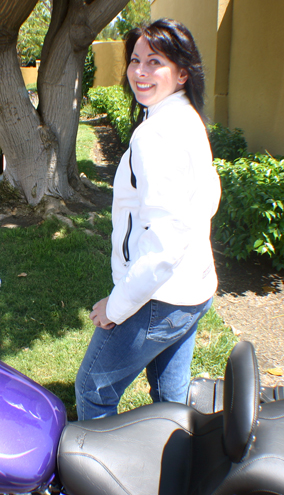 If youve ever ridden a motorcycle with low-rise jeans, odds are when you reached for the handlebars your jacket lifted a bit leaving your lower back exposed. This is not ideal for safety reasons. This has happened to me with other brands and always leaves me feeling pretty vulnerable when riding on the freeway. The Siren tapers below the waist for added coverage — another "must have" feature I look for on my jackets.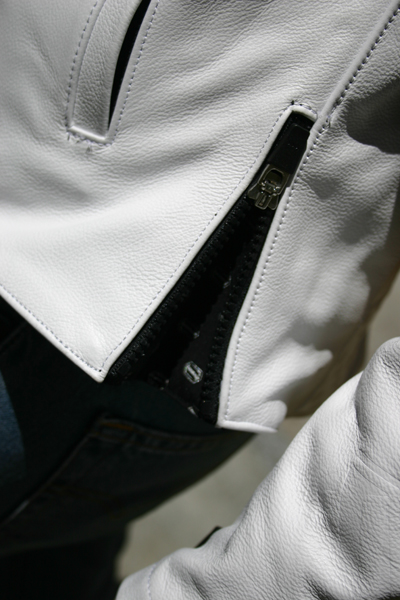 The side zip waist adjustment is forgiving for those of us who have hips. It also provides room for heavy layering underneath. Its no secret that women come in different shapes and sizes (just like men), so its nice to see apparel manufacturers recognize this by offering options for a more personalized fit.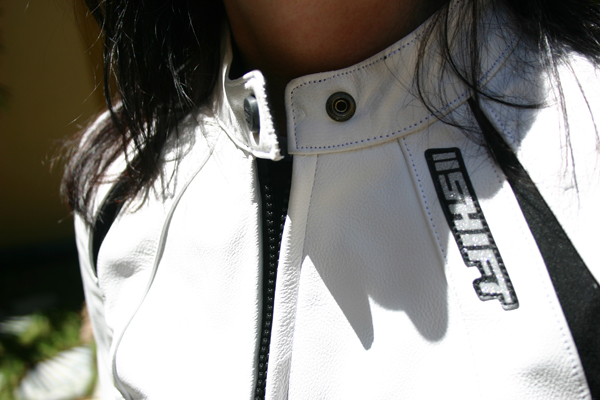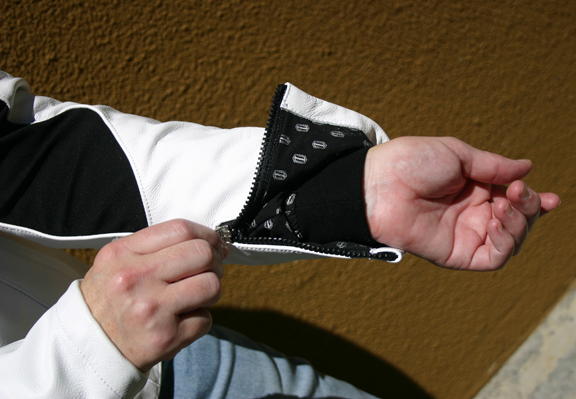 The Siren has ample storage with two deep outside zippered pockets. The one inside zippered pocket is perfect for my cell phone or identification. I always recommend trying on a jacket for size before buying it, but I would feel comfortable purchasing the Siren online. I like a little room for layering underneath and chose the large (size 10 equivalent) jacket that was pretty true to size for me. The Siren jacket is available in black, or white with black panels, sizes XS-L; MSRP $329.95.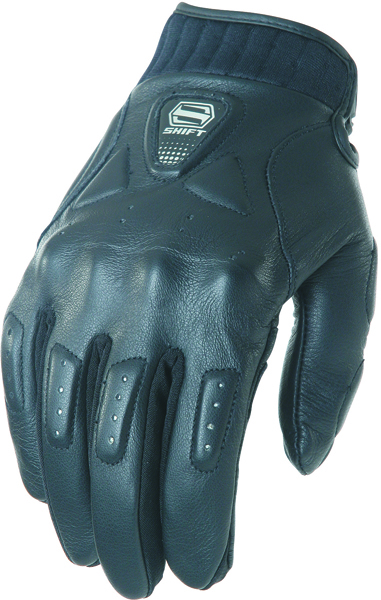 The Dynasty womens short cuff-style gloves come with pre-curved fingers made of stretch Cordura on the sides of the fingers, has reinforced padding on the palm and a Velcro wrist closure. I really like the pre-curved fingers because it makes gripping the handlebars easier. Often there is a break-in period with gloves and stretching fingers around a grip without the pre-curved feature can put extra pressure on your fingers and top of your hand.
My hands are a little on the large size, so initially the large gloves I tested fit too snug – despite the pre-curved feature. After riding with them a few times the leather stretched to my hand and became quite comfortable. Available in black, sizes XS-L; MSRP $49.95.
SHIFT also has some great looking mens gear. WRNs contributor Robbie Smith road tested the Primer jacket and gloves and shares his impressions.
REVIEW: SHIFT Primer Leather Jacket and matching gloves!
By Robbie Smith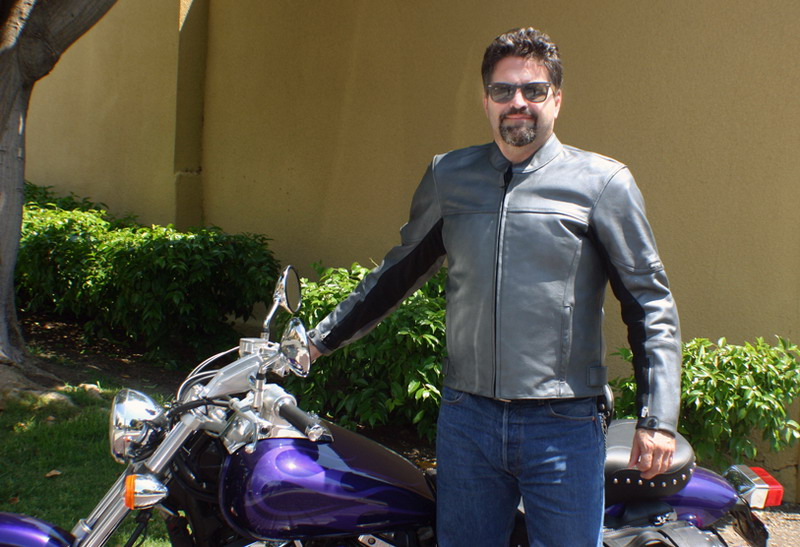 A stylish-looking jacket in a cool color to set you apart from the crowd is the Primer leather jacket from SHIFT in Gun Metal. As soon as I saw this jacket I knew I had to have it because it was different from the typical black leather biker jacket (one of which I own). Made of 1.2-1.4mm premium grain leather the jacket is extremely durable without being too stiff.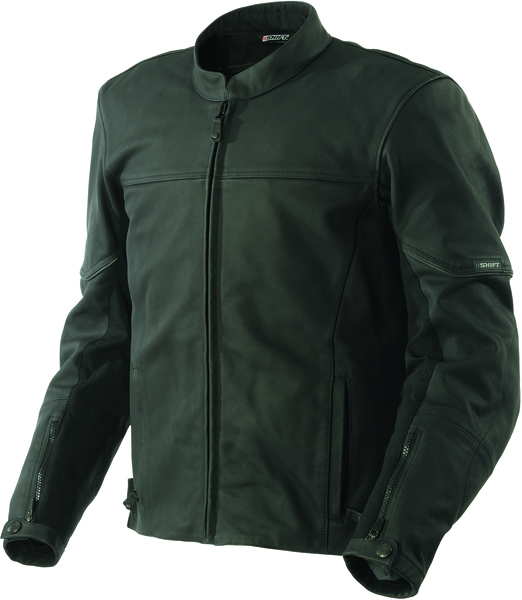 The Primer jacket has removable CE-approved shoulder and elbow armor, as well as soft armor in the back area. I would probably opt to replace the soft armor with a stronger and more sturdy back protector for added protection. Typically, a large size jacket fits me with a little breathing room but the Primers design fit a little snugger than I prefer (something that is being addressed with newer versions).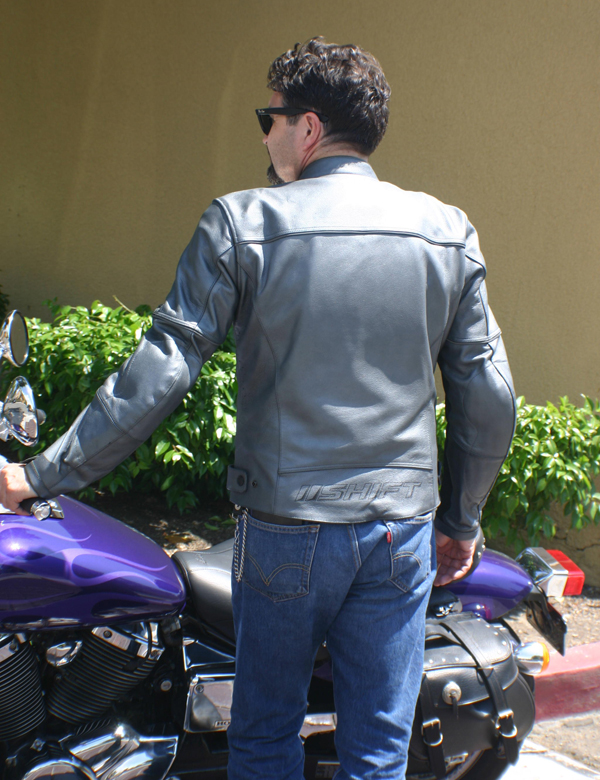 In addition to the longer length in back, the Primer has a connection zipper for easy attachment to compatible SHIFT pants. There is also a belt-loop snap attachment to secure the jacket to a regular pair of jeans. Reflective piping on the back of the jacket adds visibility.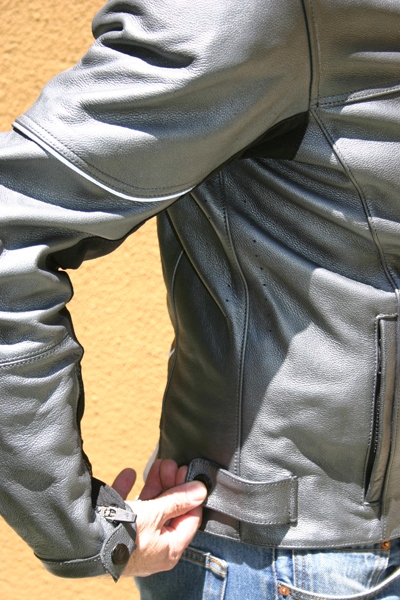 The Primer jacket has side buckles that snap for two different waist adjustments. While the perforated leather ventilation under the arms is adequate with the liner removed for riding in warmer weather, I prefer a zipper ventilation system on the front and back for better airflow.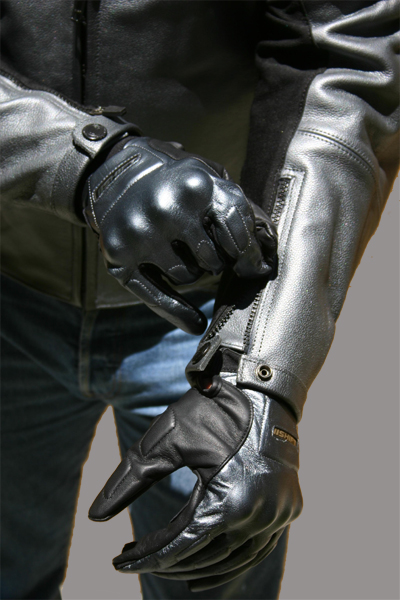 The stretch panels on the inside of the arms increase flexibility and comfort — noticeable especially on those long rides. My arms didnt fatigue as when I wear a heavy jacket without the flexible fabric. There is plenty of storage to stash a cell phone, sunglasses and other items in the two outer pockets and two inside zipper pockets. The Primer jacket is available Gun Metal and Black, sizes S-XXL; MSRP $299.95.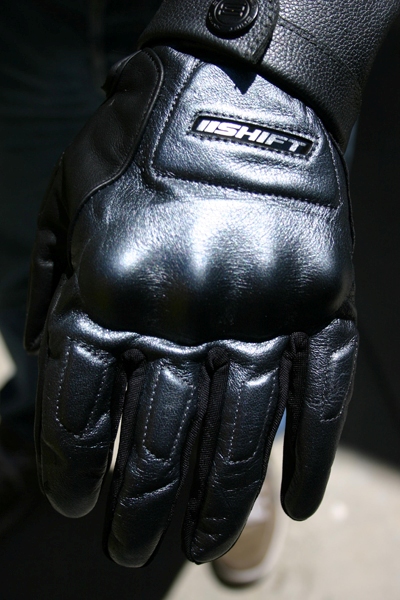 The Primer leather gloves match the Primer jacket and feature aggressive integrated knuckle armor. The cuff-style gloves come with pre-curved fingers made of stretch Cordura on the insides, a Velcro wrist closure with reinforced padding in the palm. While the gloves fit pretty true to size — I wore a large — I felt there was a little too much material in the palm area for my taste (from the reinforced padding), which made gripping the handlebars uncomfortable for me. I definitely liked the pre-curved fingers and knuckle armor features and felt my hands were well protected. The Primer gloves are available in Gun Metal and Black, sizes S-XXL; MSRP $49.95.
For more information on the companys full line of products and accessories, visit shiftracing.com to check out their complete product line or call 888.SHIFT.IT.