Weve received several DVDs over the last few months we thought would be of interest to our readers. The first is a fantastic travel video produced and hosted by our friend Christa Neuhauser, the publisher and editor of RoadRunner magazine.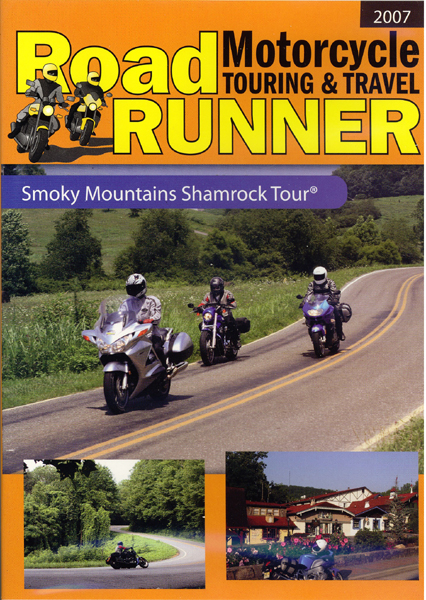 The Smoky Mountains Shamrock Tour is the first in a series of travel DVDs Christa and her team of editors at the magazine plan to produce. She calls the tours shamrock because they start and end in one spot, your home base, and include one short tour each of four days heading in four different directions. Think of a shamrock (a four-leaf clover) with four points each originating from the same spot hence the name shamrock tour.
The Smoky Mountains Shamrock tour starts in Helen, Georgia, an area known for great riding roads. Christa, RoadRunner editor Chris Myers, and contributing editor Neale Bayly take viewers on a four different tours over four days. The video production is better than average with lots of riding and scenery shots. You really get a feel for the roads and the area. Soundbites from Neal and Chris interspersed with Christas narration explain details pertinent to motorcyclists like where the best roads are and what places are worth taking the time to stop and check out. They also interview interesting people they meet along the way.
The video runs about 45 minutes and pretty much does the legwork for you if you plan to ride in and around Helen. I recommend buying this video if your travels take you that way. The riding shots are so spectacular it made me want to travel all the way to Helen just to ride those roads. Even if youre not headed that way, but enjoy good travel/riding video, this DVD wont disappoint. Christa and her friends make you feel like youre part of their ride.
The DVD costs $14.95 and can be ordered by by visiting this link: http://www.roadrunner.travel/dvd.php on RoadRunners Web site.