A pair of ProTouring 2 Ladies' Boots completed my BMW touring suit ensemble that I reviewed earlier on WRN. As with any of my gear choices, I look for apparel that will protect me, be comfortable and take me through any weather I can withstand on my motorcycle.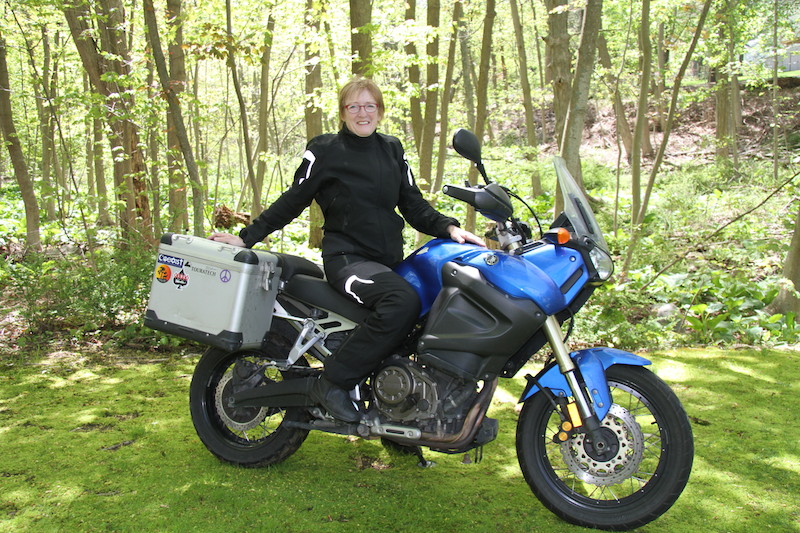 "Tested in weather extremes, my feet thanked me for these boots
from BMWs rider apparel collection
."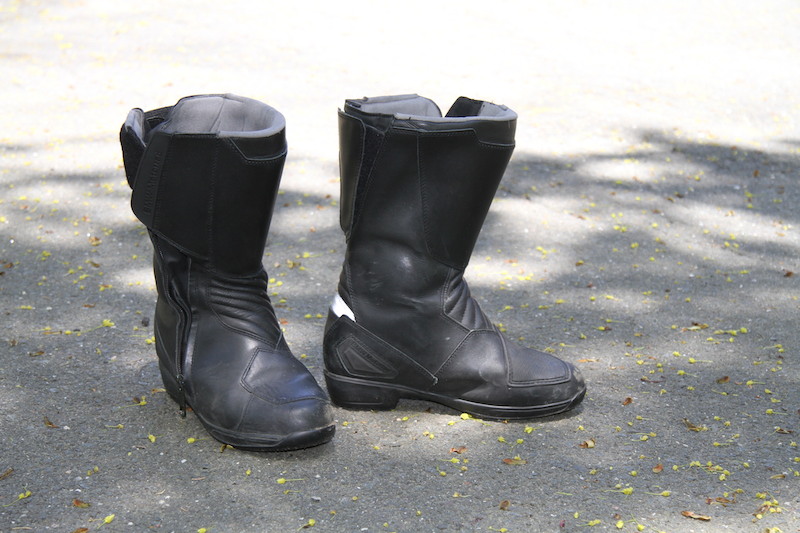 The foam-lined plastic ankle protectors give me lots of security when I'm holding my big, high bike upright, or moving it around in a campsite or tight parking lot, yet the boot is flexible enough to walk in, although they're not meant to walk around in for long periods. They're motorcycle boots after all. The removable insole that wears over time, can be thrown in the washer and replaced as necessary.
| | |
| --- | --- |
| BMW makes these boots easy to get on and off, and adjust to your fit. The long zipper opens to almost your sole so you can easily slip your foot into the boot. The 1 1/4 heel height is nice to have on a touring boot. | The gusset behind the zipper prevents water from getting in. Just make sure the gusset is properly tucked in before zipping up the boot so it doesn't get stuck. The large Velcro closure holds your setting securely in place. |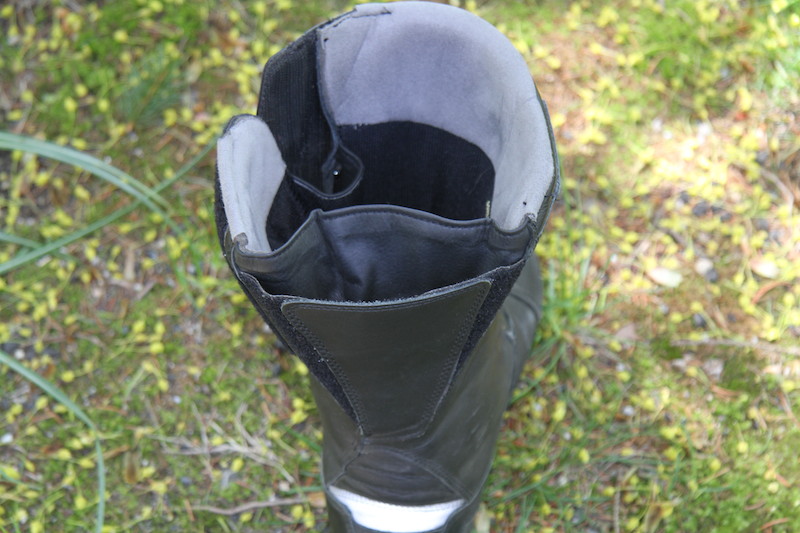 | | |
| --- | --- |
| Much thought went into the foot design. The flex zone at the ankle allows you to adjust your foot position without compromising ankle support. The reinforced gearshift area protects the integrity of the surface. The toes are just a little muddy from walking on spring grass softened by days of rain. | The boots are very comfortable and offers me the dexterity I need to shift, brake and move my feet around on long rides. The knee protectors on the TourShell suit extend right to the top of the shin guards, giving me protection from knee to toe. |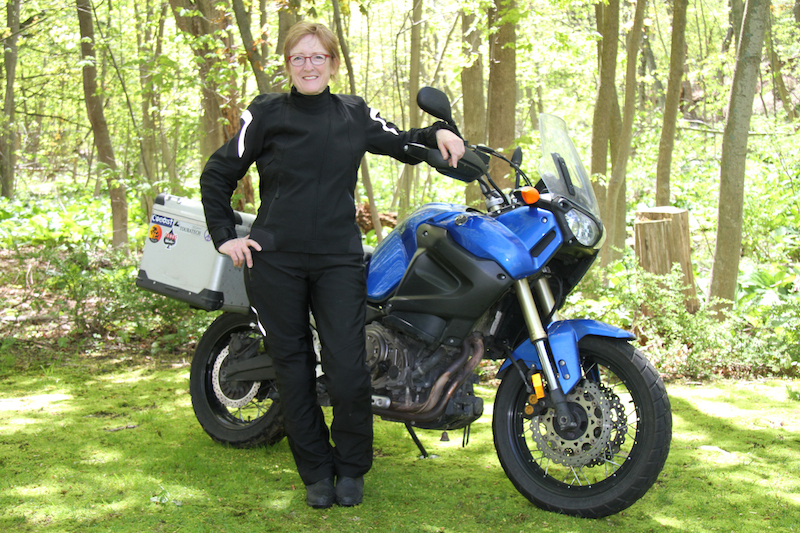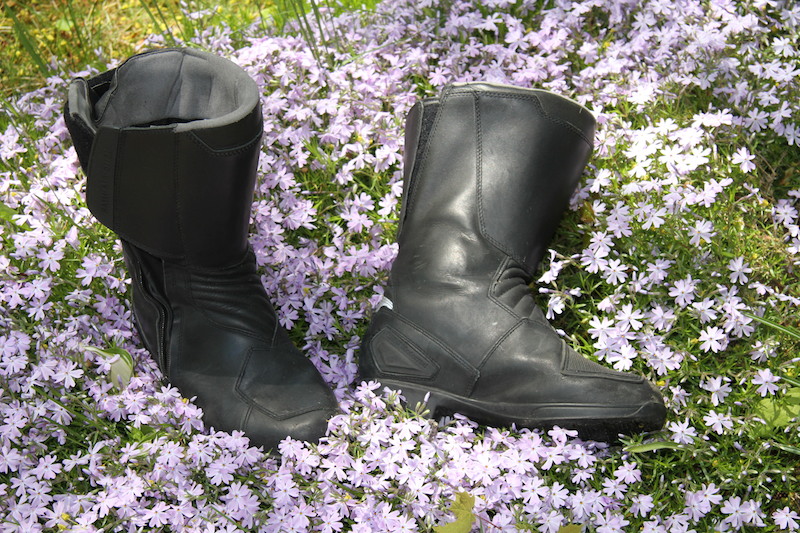 The price for the Pro Touring 2 Women's boots is $339, and like my last pair of BMW boots, which lasted for more than 150,000 miles, I expect these boots to take me safely and comfortably through many adventures. For more information and to find a retailer near you, visit BMWmotorcycles.com.
Related Articles
Review: TCX Lady Aura Boots
Review: Waterproof Riding Boots from Harley-Davidson
All Boot Reviews
Clothing Review: BMW TourShellSuit
All Waterproof Gear Reviews