No matter how you slice it, women riders are still motorcycling underdogs. For years, I wore men's boots because women's styles just weren't available. I'm talking about real riding boots with reinforced and sturdy waterproof material, ankle protection, and nonskid soles. All I found on the women's shelves were boots with ridiculously high heels and frilly adornments. Recently, the options for real riding boots for women have gotten better. I've always liked Harley-Davidson's footwear, the line with the most style options by far. But as a discerning rider, I still found Harley's selection lacking in terms of true function until last April, when the company finally addressed women as real riders by releasing a 100-percent-waterproof riding boot called the Hennie. I was one of the first to try them out.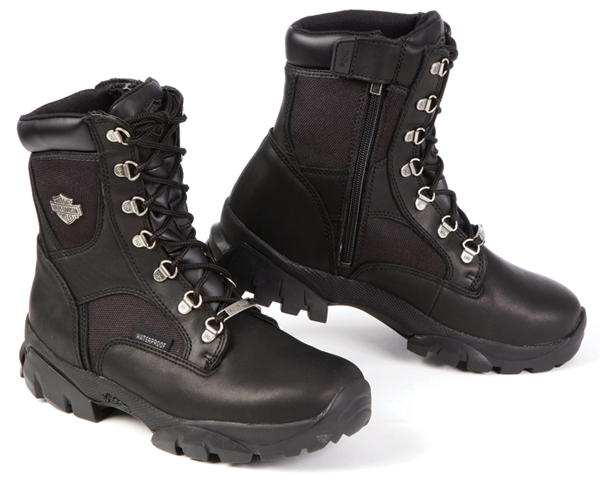 An attractive combination of full-grain leather and mesh textile upper, along with deep sole treads, makes the Hennie appear like a cross between a combat boot and a hiking boot. Note that these boots run a half or a whole size large. Tightening the laces helps achieve a perfect fit over the foot, but for easy on-and-off, I use the inside ankle zippers. A Velcro flap at the top of the zipper secures the pull and provides a good fit around the calf. The Hennie's 7-inch shaft goes well beyond the ankle, but not so far that it's difficult to get them on under pant legs.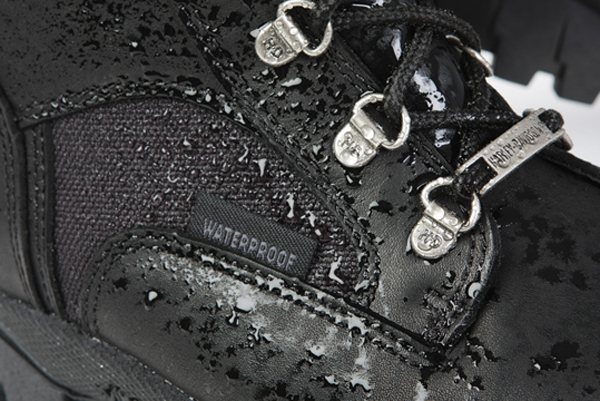 The boot's 1.75-inch heel height suits me well, as it doesn't interfere with the ability to adjust my foot position on footpegs like higher-heeled boots do. The nonslip rubber outsole is durable for walking as well as riding. Fitted with a full-length, cushioned sock lining, these boots are comfortable enough to wear all day. In fact, the Hennies have been elevated to top riding boot status in my wardrobe. No longer do I need to bring along a waterproof pair or a comfortable walking shoe. I just wear the Hennies and have everything I need in one boot.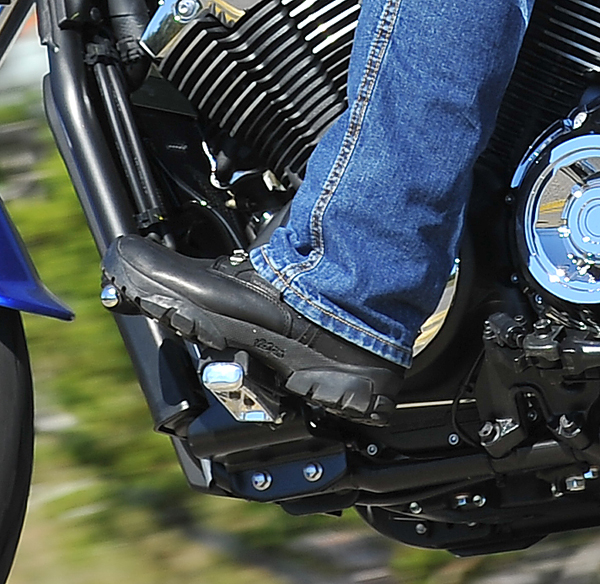 Harley Davidsons Hennie riding boots are available in womens sizes 5-11 and retail for $140. For more information or to locate a dealer, visit Harley-DavidsonFootwear.com.

Related Articles