I wasnt easy on these boots. I smashed them into my checked luggage, gave them months of rigorous use riding in the extremes of heat in Florida and Las Vegas, Nevada, and the cold, rain (and even snow) of New York City. I wore them on the track with my leathers, for a dirt bike course and some rough-riding on a couple of ATVs. I even wore them to the office a few times when I couldnt find my non-motorcycle boots. No matter, my Tour Master Solution WP motorcycle boots (WP stands for waterproof) look and feel as good as the first day I wore them. This classic boot has been around for awhile and should be a staple in every womans motorcycle gear closet.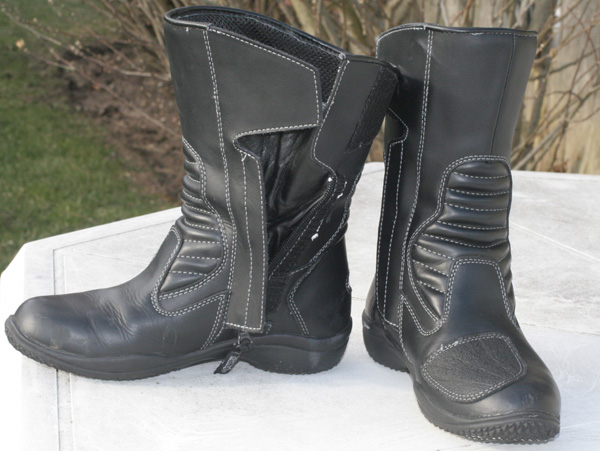 Despite my rigorous testing on various terrains, the Solution WP Road Boots are meant to wear while riding on the road as the name implies. They are not meant as a replacement for motocross or track riding boots. They do a superb job all around for the street riding I engaged in while testing them. The boots have traditional styling and are of excellent quality, starting with the thick, pliable leather (1.8mm to 2.0mm) and a non-slip rubber sole with grooves for stability on wet surfaces. The bottom is made with a slightly raised heel which is just high enough to keep your foot from moving too far forward on the footpegs.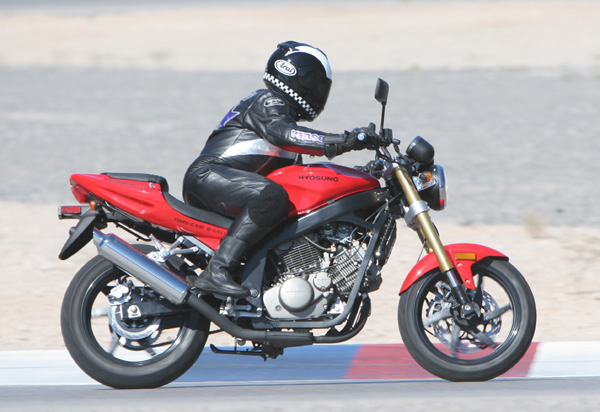 The full-length YKK brand zippers (YKK is the mark of a high quality zipper) make putting on the boots easy because the whole boot can be opened, almost all the way down to the footbed. There is plenty of room for your toes and even if you have a high instep youll find the sizing generous, including the width, from the toebox all the way up to the calf. There are no half-sizes so unless you have narrow feet I would suggest going up to the next size. I usually wear a 7 – C width and the ladies size 8 was just right. I found the boots most comfortable with socks that were midweight, usually wool or motorcycle-specific socks. The inside of the boot is lined with a soft and smooth material and suitable to wearing with many types of socks.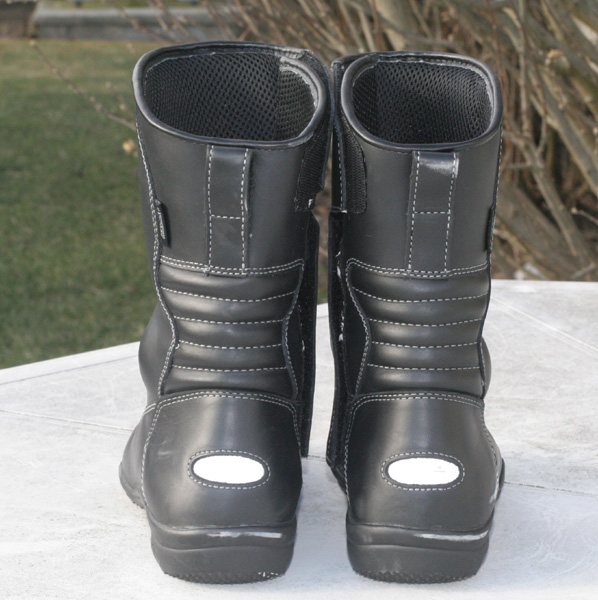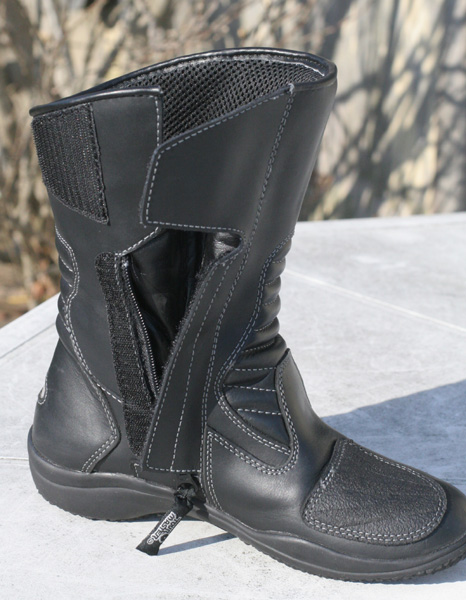 The hook and loop closure areas are large so I was able to close the boots securely even though my calves are wide. I often have to get mens boots so that they will close properly but that wasnt a problem with the Tour Master WP Road Boot. No need to get blisters breaking in these babies either. The first time I put them on they immediately felt comfortable. I was working a booth at a motorcycle show and wore the new boots all day walking around and also doing some motorcycle riding. The boots felt good and I didnt get any "hot spots" or blisters that I often get from wearing other types of boots.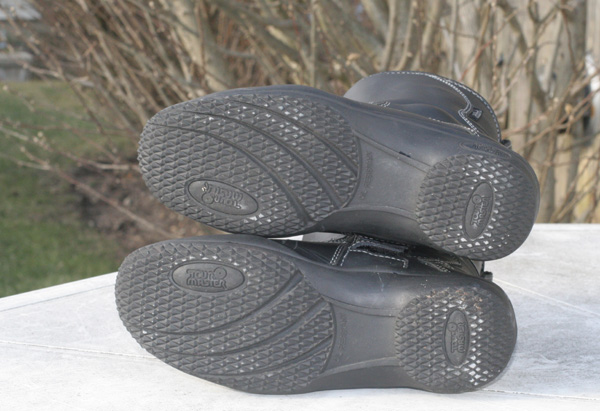 For year-round use you want a boot that will keep you dry and the waterproof thread and interior membrane work as advertised and my feet stayed dry even riding in the heaviest downpours. The only caveat is to make sure your garments dont wick in water (e.g. if you tuck your pants into your boots the rain may travel down the wet pants or socks into the boot.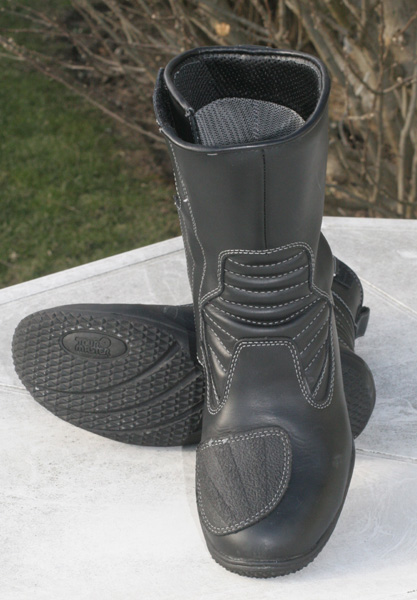 The Solution WP Road Boot has many safety features including round molded areas around the ankle, extra leather toe shifter protection and reflective areas in the rear to increase nighttime visibility. The articulated leather panels at the front and rear of the boot make walking and flexing your foot easier.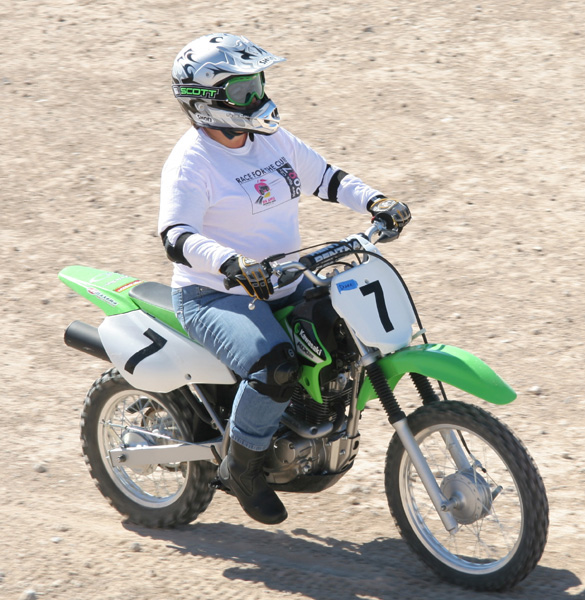 Tour Master has a winner with this boot – a versatile, reasonably priced, waterproof leather boot that looks good, protects you and feels comfortable. Definitely a winning combination! The Tour Master Solution WP Boot is available in black, ladies sizes: 7, 8, 9, 10. MSRP: $129.99. Visit HelmetHouse.com to find a retailer near you.