Open-face helmets, also called three-quarter (because they provide coverage of three-fourths of your head) are making a comeback. A new generation of motorcycle riders is sporting modern open face helmets designed with a vintage look.
Unfortunately, a lot of them offer only minimal protection. Theyve been designed with just enough padding to earn the DOT certification so they are street legal, and just because they are street legal doesnt mean they will protect fully in the event of an accident.
I've worn open face helmets most of my motorcycle life, and Arai has been a favorite brand of mine because the helmets fit my head well and I know Im getting top-line protection. I was ready for a new helmet as the Arai SZ/Ram III I wear most often was showing wear. The foam liner was breaking down because of age, so the helmet wasn't fitting me as snugly as it should.
Over the years I've learned what features serve me best with a three-quarter helmet and was happy to discover Arai has an updated¾helmet that fits my needs, the CT-Z.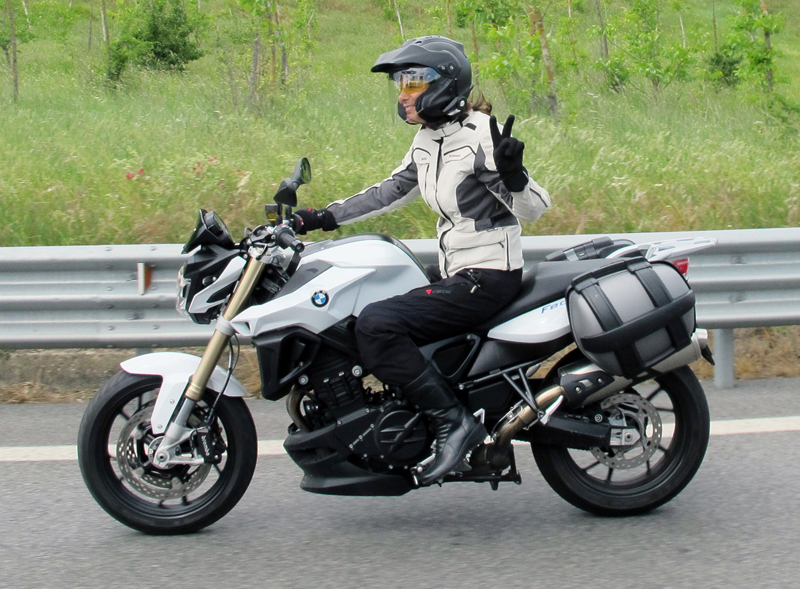 Here are the features I want in a helmet and how they rate with the Arai CT-Z.
1. A peak shield to block the sun when it gets low on the horizon. On my previous Arai, I put a piece of tinted film on the face shield right above my eyes to reduce the sun glare. The adjustable peak visor on the CT-Z solves this issue. I can adjust it up or down to block the sun. No flimsy tinted film needed.

2. A face shield that can lift when there is a peak visor attached. Some helmets with a visor don't allow for the face shield to lift. This face shield is designed to not only lift, but tucks under the peak when it's up so it's unobtrusive and doesn't "drag" in the wind.

3. Comfort and protection: This helmet is so comfortable to wear right out of the box. I normally wear an XS size with Arai and this helmet was true to size. I like knowing that a brand's sizing is the same no matter the model. The cheek pads are soft on my face and wrap under my jaw for more stability and protection without putting more pressure on my face.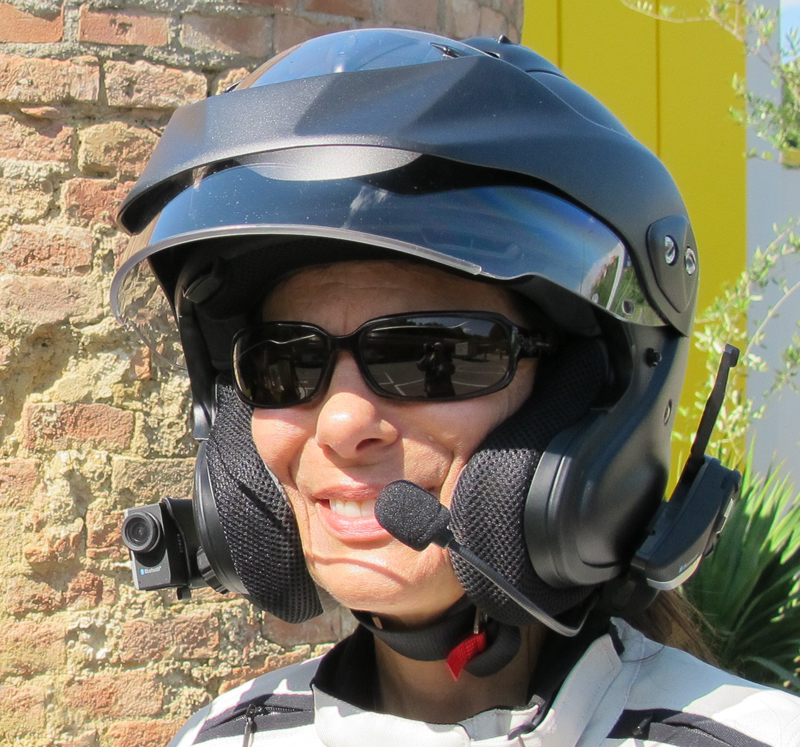 Attached to my CT-Z in the above photo is a Sena Bluetooth communications system that I reviewed here. On the left is a Sena Prism camera and on the right is a Sena 20S Bluetooth microphone. Both worked well attached to this helmet, although its worth nothing with both devices clamped to either side of this Arai, the helmet shell opening was diminished slightly with my face being squished a bit. You can see my cheeks in the above photo squished — I cant think of a better word here — which was a result of having a device clamped on either side of the helmet, which pushed the foam liner on either side towards my face. The helmet didnt feel that much tighter on, but I just couldnt smile pretty with the cheekpads squishing my face.
With just one device clamp on the helmet (most riders have only one device on their helmet, not two anyway), my cheeks were less squished.
There is plenty of venting on this helmet that allows the air to flow through on warmer days. My head never feels hot, even on high temperature summer days.
The CT-Z specs say it fits a head shape designated as intermediate oval. My head shape is oval so that's why this helmet feels so good when wearing it.
Arai highly recommends, and so do I, that if this if your first time shopping for an Arai helmet, visit a dealer to get fitted for the proper size. I did years ago when I started wearing Arai helmets so I know now what size I am and what shape my head is.
| | | |
| --- | --- | --- |
| Arai CT-Z in diamond white. | Arai CT-Z in diamond black. | Arai CT-Z in aluminum silver. |
Sizes offered are XS-XXXL, with a price of $609.95. For some people this price tag might seem steep, but considering how long I've worn my last Arai (more than 10 years) and how it's held up, it's worth the investment to me. A helmet is not the piece of motorcycle gear on which to skimp!
With Arai's latest ¾ helmet, the CT-Z, I get all the benefits of an open-face with just as much protection one can get short of wearing a full-face, which provides the most protection in a helmet. For more information visit, AraiAmericas.com.
Related Articles
Review: Scorpion EXO-CT220 Helmet
Review: Bell Custom 500 Helmet
All Helmet Reviews on WRN