I knew I had to have the Harley-Davidson Women's Bezel Biker Collar Leather Jacket when it was introduced in late 2021. I love the classic biker jacket with the off-center zipper and flap-down collar.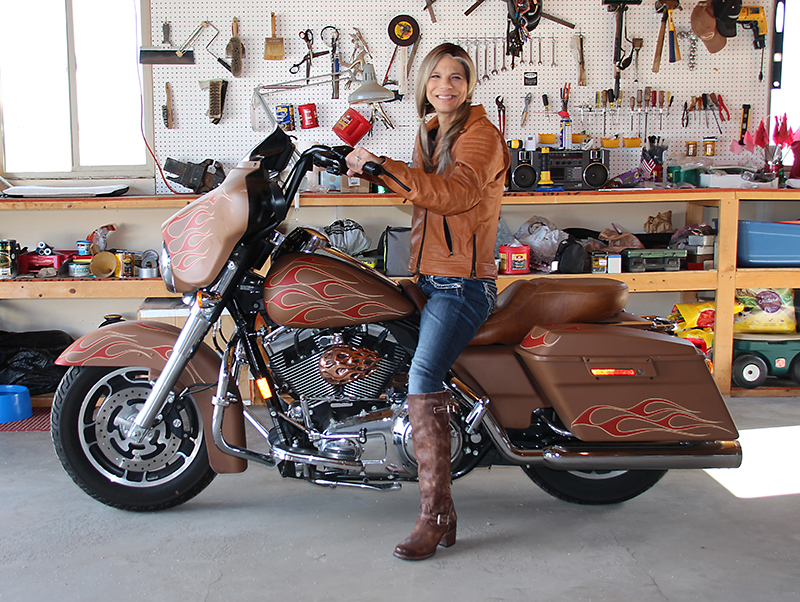 Historically, this biker jacket style is not functional on a motorcycle. The collar can flap in the wind and the leather is usually stiff. Many don't include safety or comfort features like armor and vents. Most manufacturers solely focus on the fashionable look of the classic biker jacket, not performance or safety.
Harley-Davidson's Bezel biker jacket, however, comes with pockets for armor and a ton of performance and safety features. I'm in love with this jacket and you should be too. What Harley-riding woman doesn't want a cool looking biker jacket to wear both on and off the bike?

From the two-way zipper and generously sized pockets to the venting and an action back with pre-curved sleeves, Harley-Davidson thought of it all. Nearly every possible functional feature that you'd normally find on a performance textile jacket has been built into this mid-weight soft cowhide leather jacket.
But for me, having the ability to put in shoulder and elbow armor (sold separately) along with a back protector is the main reason I love this jacket. Now we can feel good about wearing a fashionable looking biker jacket knowing we're protected with armor.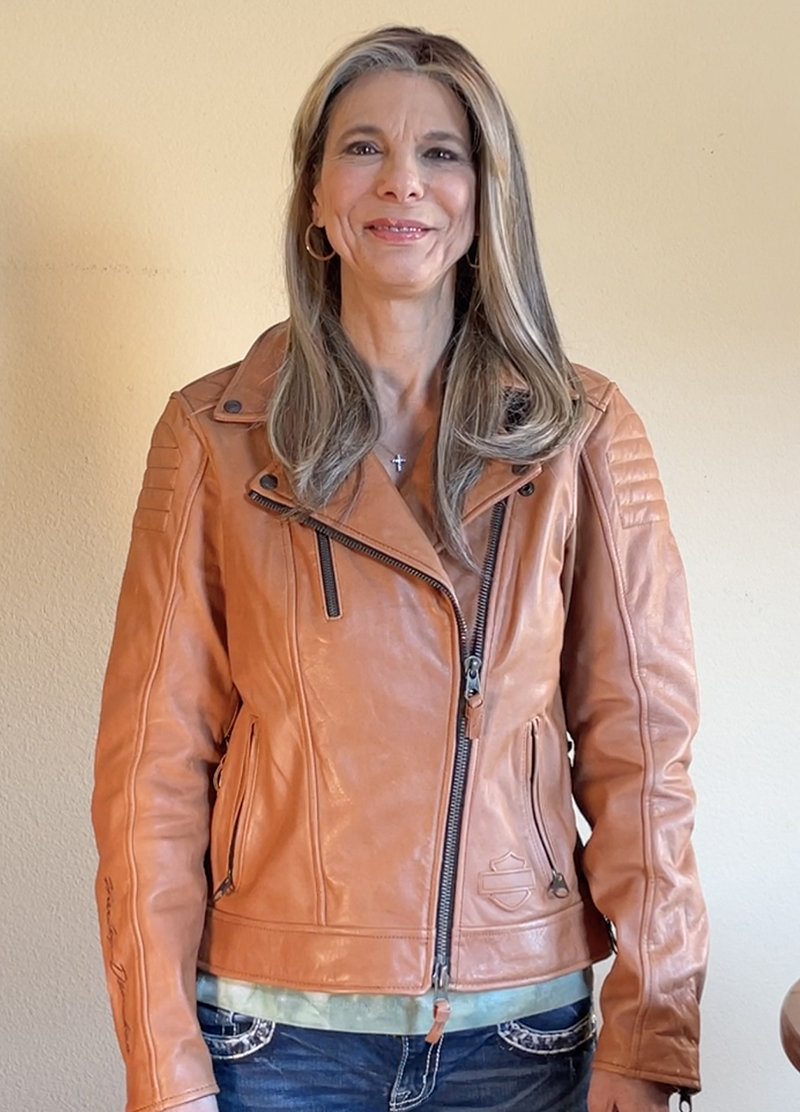 The Bezel jacket is offered in sizes XS all the way up to 2XL equating to size 2 to 22. It's also offered in Plus sizes 1W, 2W, and 3W (a size 28). Thank you, Harley-Davidson, for making this jacket accessible to a wide variety of sizes.
The Bezel jacket costs $495. Some may think this is pricey, but considering this kind of quality leather jacket will likely last a lifetime, it's a smart splurge. Features like underarm vents and lots of extra pockets to soft luxurious leather that only gets better with age make this biker jacket a good investment for the long term.
I invite you to watch my video review below that goes through all these features in detail and explains why it's called "bezel." Bear with me—it's my first video review in a while so I may have gotten long winded, but for newer riders or those who aren't familiar with all the important features of a motorcycle jacket, this is a comprehensive video. Feel free to fast forward to the sections you want to hear about which are noted in the time stamps below the video.
Introduction: 00-2:13
Colors and sizing: 2:13
Armor pockets: 4:17
Bezel design: 7:48
Back of jacket: 9:15
Functional features: 9:23
Venting: 12:24
Two-way zipper: 14:56
Waist fit and mobility: 16:22
Pockets: 18:43
Interior of jacket: 20:50
Fit with armor: 23:20
Quality overview and pricing: 24:27
Jacket color outside: 26:10