More than 330 women riders gathered under the hot sun at the Las Vegas Motor Speedway on October 7-8 for the 4th Annual Femmoto run by Bonnie Strawser and Monte Lutz of Sportbike Track Time. "Its a unique opportunity for women to demo motorcycles from many different manufacturers," Monte said at the riders meeting on Saturday morning. "There is nothing like this for the guys#8230;" he added somewhat longingly.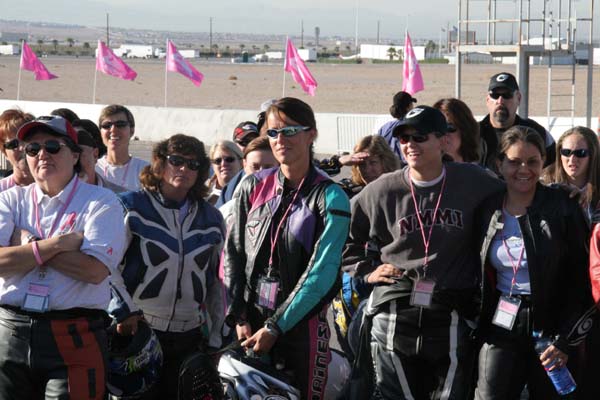 But that was OK with June Spear, 39, who drove out from southern California with friends Jackie and Hanni for the two-day event. "Im here to find a new bike to ride!" she exclaimed. And thats one of the reasons Kawasaki, Buell, Ducati, MotoGuzzi, Aprilia and Kymco brought more than 50 of their latest models for the women to test ride in a safe, friendly and controlled environment of a race track.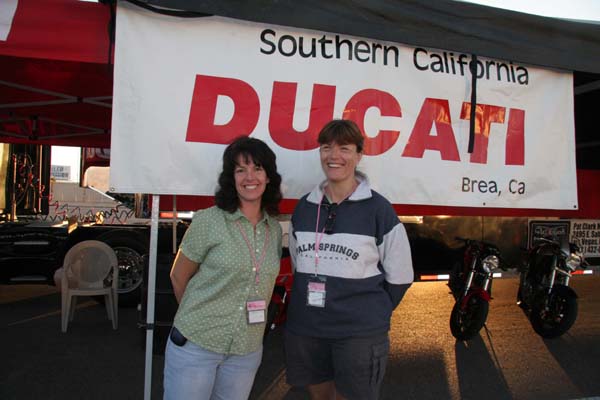 The riders were grouped into two skill levels, novice and intermediate, on the demo bikes of their choice for a minimum of five sessions per day. Kawasaki also brought motorcycles for the dirt bike school and Aprilia supported the supermoto demos and class run by Darrick Lucchesi of the West Coast Supermoto School.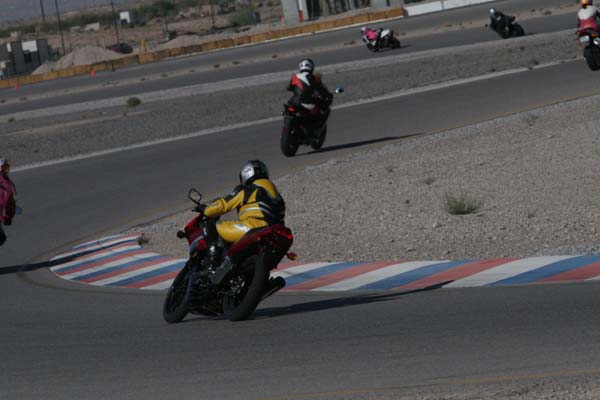 "We have 18 track coaches this year and they are all women," said Bonnie while helping serve lunch to the riders. "My greatest accomplishment this year is having an all-woman staff." Only women were allowed to ride the course during the Femmoto event and some had "umbrella boys." It was an interesting change of roles.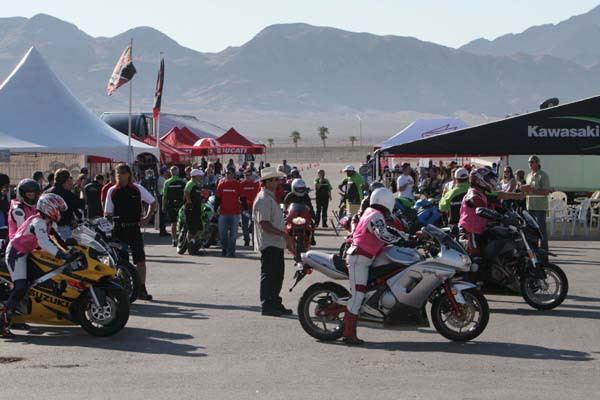 On Saturday night, Moto-Euro Magazine hosted a gala dinner at the Sahara resort with a fashion show presented by G by Hein Gericke. The show featured the latest designs in womens technical gear from Hein Gericke, Kawasaki, Ducati, Vanson Leathers, Triumph, Icon and Scorpion. Prizes included full outfits from Hein Gericke and Icon, a West Coast Supermoto class, Scorpion helmets and, the grand prize, a brand new TNG LS49 scooter.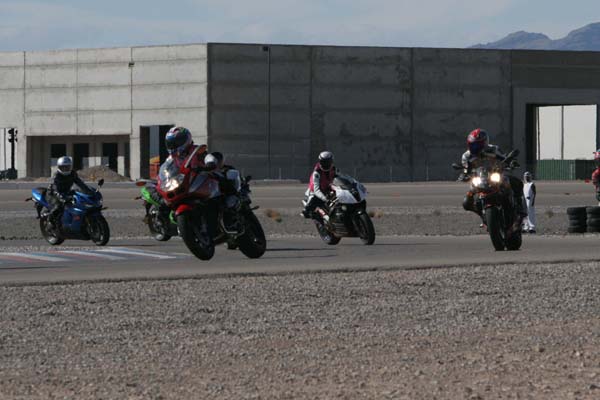 Femmoto, now in its fifth year, continues to grow and attract women of different backgrounds and experience levels. Liz Haas, 56, of Lake Tahoe, was there to ride bikes shed like to own. "Ive been riding since 1966 and Ive wanted to ride the Ducati 999 and I have that opportunity at Femmoto," Liz said. Others were there to share the camaraderie with other women. For some it was their first time attending having heard about it from others.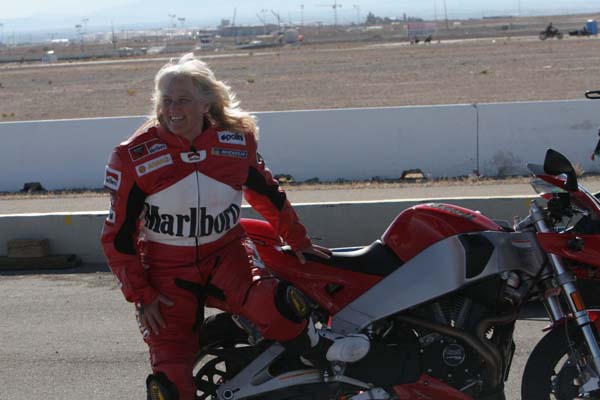 "We want Femmoto to grow even bigger and better," Bonnie said. "Were working on some great new things for next year. Bring a friend and join us!" The next Femmoto will be October 6th and 7th, 2007 at the Las Vegas Motor Speedway. All the proceeds from Femmoto go to the Susan G. Komen Breast Cancer Foundation. This year $10,725 was donated to the cause.