When a woman rider gets a book published by a major publishing house, we take notice. "How To Paint Your Motorcycle," and the follow-up "How To Custom Paint Your Motorcycle" are two books published within the last year by respected motorcycle painter JoAnn Bortles. JoAnn has been painting motorcycles for close to 20 years under her company banner Crazy Horse Painting. Her clients include everyone from the top bike builders to every day riders. She's quite an artist with a diverse array of styles; it's no wonder Motorbooks tapped her to author this two-book series.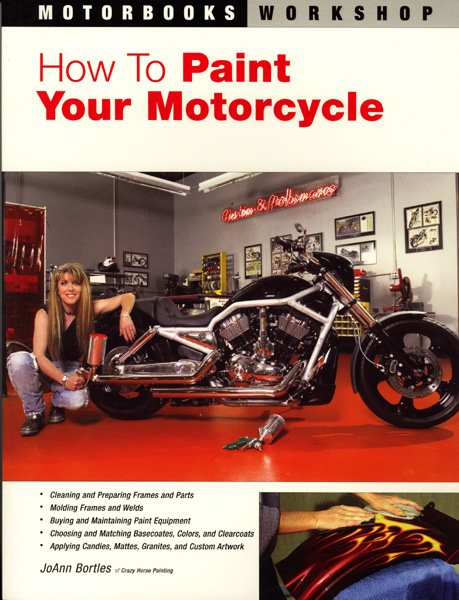 If you're thinking about becoming a motorcycle painter then these two books are a must read. "How To Paint Your Motorcycle" contains detailed step-by-step instructions on everything from preparing the bodywork for paint to how to apply artwork. The second book on custom painting goes into detail on how to paint flames, working with flake colors and airbrushing graphics.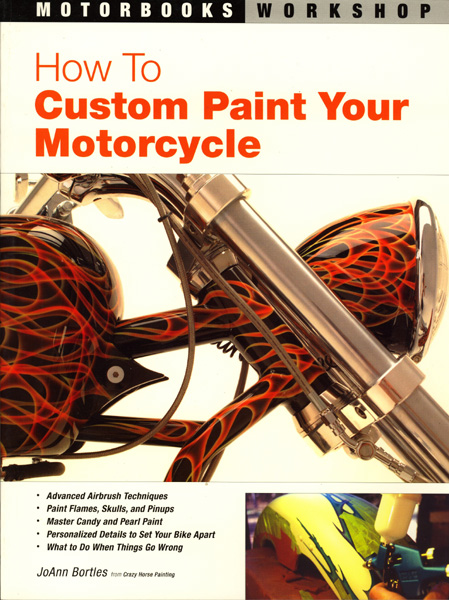 If you don't want to become a motorcycle painter – like me – I still found these two books interesting in that I always wondered how artists create the masterpieces that they do on a motorcycle. Who knew there was that much work that goes into painting a motorcycle? Now I know why a custom paint job costs so much. You'll find that a good paint job is surely worth it after reading about the talent and skill needed to get the job done.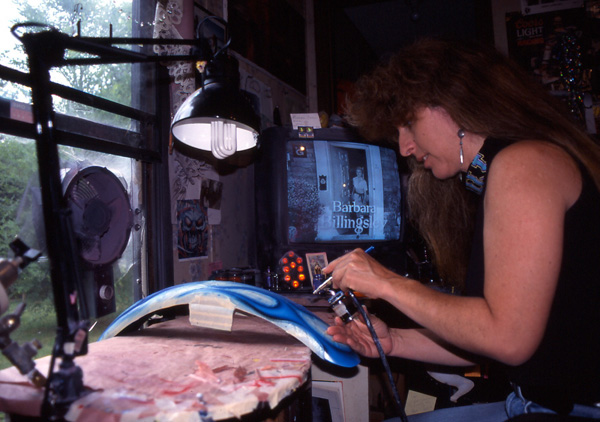 What I liked most about these two books is the colorful pictures that accompany the text. The images are big and bold making these books fun to browse through if you're like me and simply just interested in knowing about the basics. Plus, I know JoAnn personally so it was fun to look through these books and see her talent exhibited on these pages.
The soft-cover full-color books are each 158 pages, and each retails for $24.95. You can order from Motorbooks.com, or call 800.826.6600.