In spite of injuries, two women find ways to get back in the saddle. The third woman in this installment shares why she loves her Sportster so much.
Cant Stop Smiling on her VTX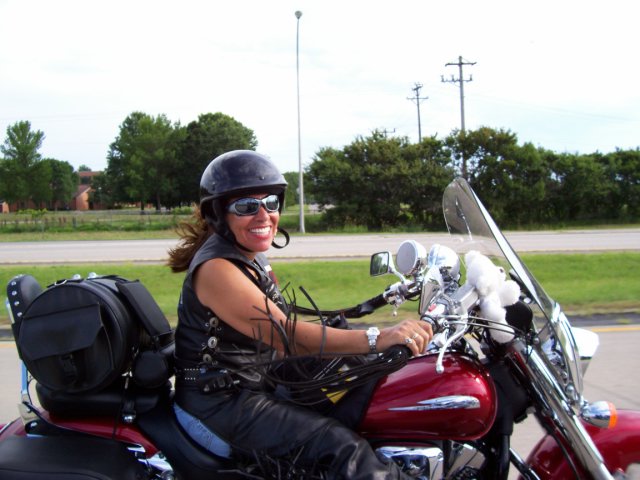 Ive been riding for about seven years, starting with a Cushman Silver Eagle and then a Kawasaki Vulcan 800 Classic. I moved up to my current Honda 1300R VTX in July of 2005. Ive had two neck surgeries since buying the bike and was unable to ride for six months, but Ive still managed to clock 18,000 miles on her. Riding to me is freedom from emotional and physical stress that I cant find anywhere else. When Im on the bike, I cant stop smiling!
Sheri Pyle
Itasca, IL
Reclaiming Her Right to Ride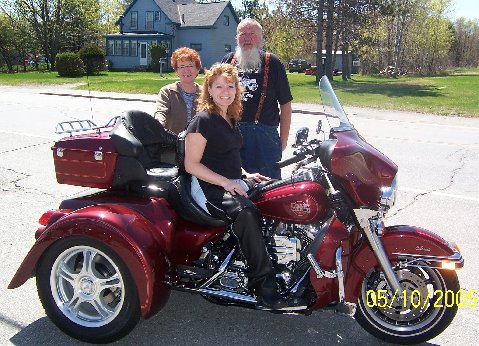 This is my newest toy. I have been riding for more than 25 years now. I was involved in an accident in 2004. There was a man who ran a red light and ran into the left side of my bike, taking my friends life and my leg, but not my spirit. I have a strong passion for the wind. I find peace when I ride. I couldnt bear the thought of never riding again. I found it very difficult to use my leg even with my prothestic, so I researched trike kits. This is how I ended up with my 2001 Harley-Davidson Electra Glide Classic. I managed to get back on the road 10 months after the crash. I now shift with my right thumb using Klicktronics, a push-button hydraulic system, and I have reverse. Gotta love that reverse at times. I just want the world to know you dont have to give in because of a disability. You just find a different way of doing things. I am so pleased I can still find shelter in the wind. Many safe miles to all of you.
Red
Manchester, ME
Sportster with Rare Color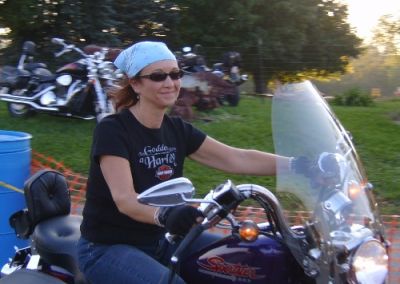 I ride a 2001 Harley-Davidson Sportster 883. It was my first bike, and I have been riding it for approximately two years. Its bright purple, has a very comfy two-up Mustang seat, and a ton of chrome. The color is an original Harley paint job. 2001 was the last year they used this color. My husband is very meticulous about keeping our bikes clean and shiny, so no one ever guesses how old my bike is. I recently rode my husbands Fat Boy for a long ride and he says Im ready for a larger bike. I think so too, but am very reluctant to give up Barney (my Sportsters name) because I think its one of the prettiest bikes around. I get a lot of compliments on my bike each time I go anywhere on it.
Vonnie Cooper
Troy, OH
Related Articles
More Readers Rides – readers and their motorcycles