Here are the stories of two women who learned to ride at different stages of their lives. Each explains how they started riding and why they ended up with the bikes they ride today.
Starting Young
I was eight years old when I learned to ride a motorcycle. I wasn't tall enough at the time to touch the ground, so when I was done riding, I honked the horn until somebody came out to hold the bike up so I could get off.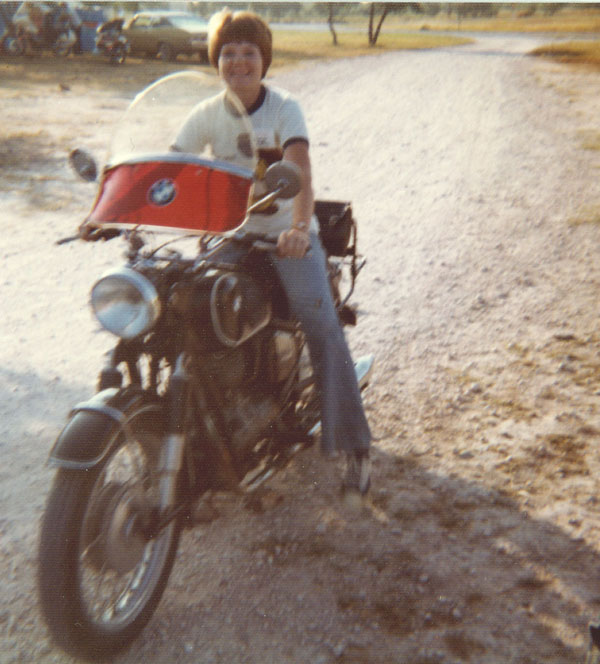 I rode throughout college, but left my motorcycle behind when I moved away from home. Fortunately for me, my dad kept my old bike, a 1959 250cc BMW, in his garage until I had a place for it and the interest to ride again. The old 250 still runs, but needs some work to be street-legal again. I'm waiting on some 6-volt bulbs, a front brake cable, and adjustment screws that are on order.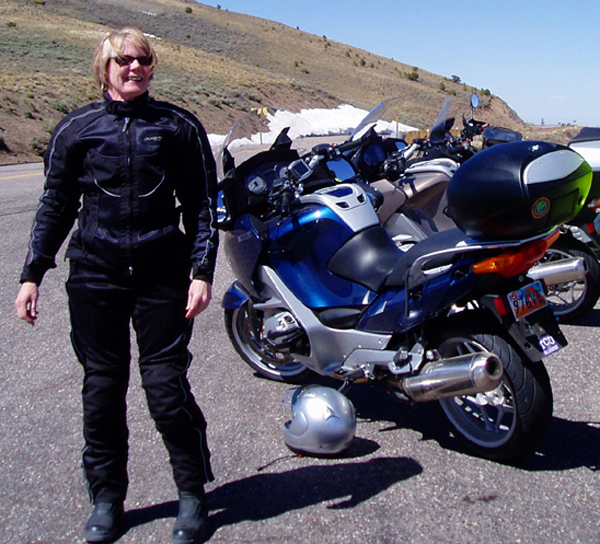 In the meantime, I ride my new bike, a 2007 BMW R 1200 RT. I love the way my RT handles the twisties on weekends up in the canyons. For those longer weekends, I can load it up and ride! The beemers are tall. Even with the low seat, I can only tiptoe the bike or get one foot down flat, but it is what I want to ride, so I ride it.
Sharon Eblen
Salt Lake City, Utah
Finding the Right Fit
When our three children were grown and on their own (more or less), I decided to join my husband, Joe, in his motorcycle interests. I rode as a passenger for a little while and then announced, because I am a nervous passenger anyway, "Hey, I want to ride my own motorcycle." It was in everyones best interests when I finally decided to sign up for the Motorcycle Safety Foundations Basic Rider Course at our local college.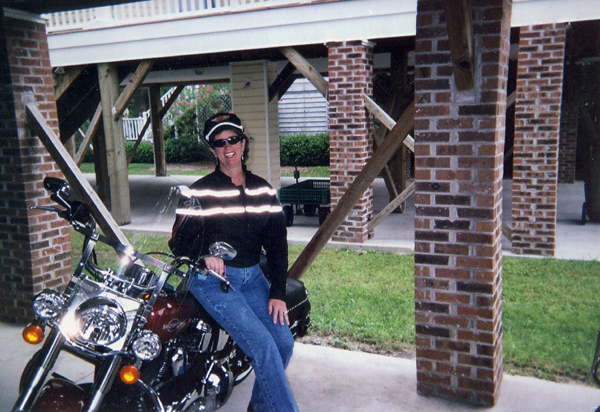 I made the call to register, but they were booked up for several months. So while I waited, I had plenty of time to go motorcycle shopping. I knew that I eventually wanted to have a Harley-Davidson, but first I needed to get a feel for being "out there" in the real world, not just the "motorcycle range."
I visited the local Yamaha/Honda dealership and sat on the cruisers. The 2002 Yamaha V Star was the runner-up, with the 2002 Honda Shadow 750 A.C.E. as the winner. After I secured my motorcycle license, I purchased the Honda and added a windshield and engine guards.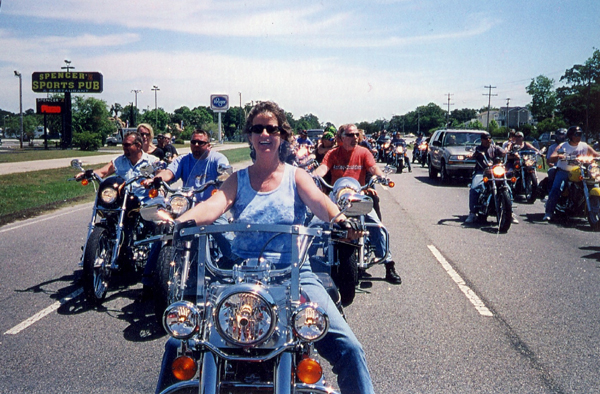 My husband rode my brand-new Honda home for me. I rode through the neighborhood for several weeks, then finally took it out on the road. I had that bike for several years, until one day when Joe called me at work all excited. He said that he went to the local Harley-Davidson dealership and spotted the "bike of my dreams." I went to the dealership after work and fell in love with her. She is a 2006 Heritage Softail Classic with whitewall tires in the Brandywine Sunglo color. I had to have this bike. So my Christmas present that year was my new motorcycle.
Kathleen M. Caldwell
Fredericksburg, Virginia
Want to share your motorcycle or product review?Click hereto find out how.