"First Ladies of Motorcycling" is the name of a new exhibit at the The Sturgis Motorcycle Museum amp; Hall of Fame. It occupies a room in the museum that has been reserved for exhibits honoring women in motorcycling.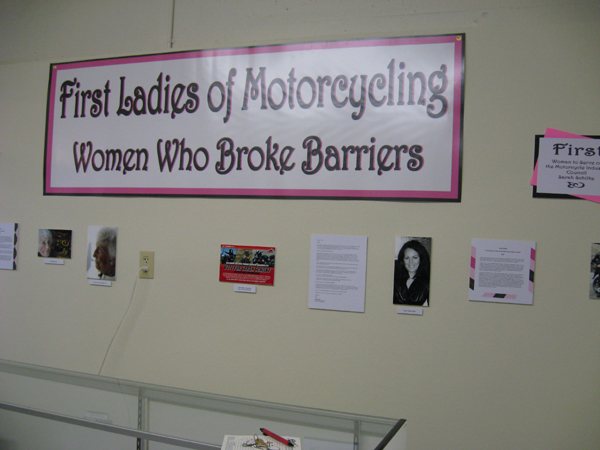 The "First Ladies" exhibit includes displays about the first womens transcontinental solo ride in 1916, the first womens motorcycle club, the first woman motocross contender, the first woman to race superbikes, the first mother/daughter land speed record holders, the first woman to sit on the Motorcycle Industry Council, the first female commercial bike builder, the first professional female motorcycle racer from South Dakota and, of course, Pearl Hoel, the first lady of the Sturgis Motorcycle Rally.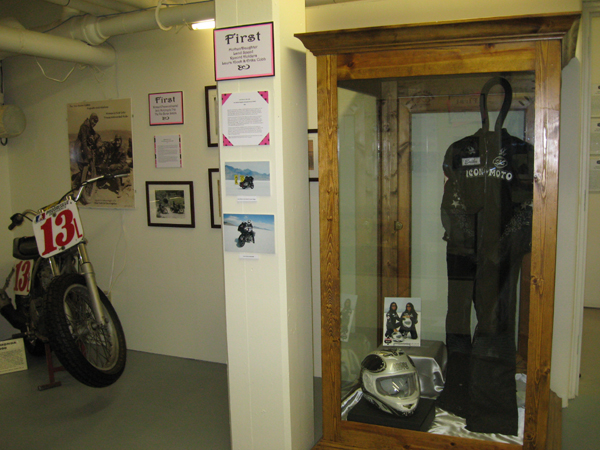 This exhibit is the first one conceived of and designed by executive director Christine Paige Diers who was new to the museum in November. "Im very excited about this exhibit as it pays tribute to some of the women who have broken barriers in the motorcycling world," said Paige Diers. "Its been fascinating for me to research and learn about these great women who were first in their field."
Paige Diers realizes there are many more women to include in the exhibit. "These are just a few of the women who have made a difference in the sport and the industry. We dont even pretend that these are the only important contributors or the only firsts out there. Our goal was to honor at least a few of the women whove made a difference and perhaps make it easier for women today and in the future to be part of the sport of motorcycling."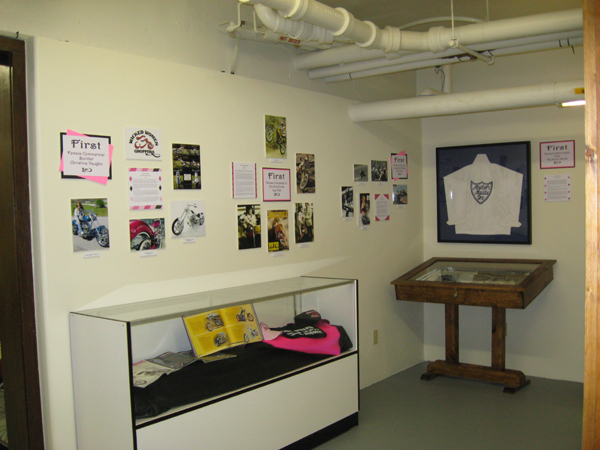 Funding for "First Ladies of Motorcycling" was provided by the Mary Chilton Chapter National Society Daughters of the American Revolution through the Mary Chilton DAR Foundation, Sioux Falls, South Dakota. The museum is located at 999 Main Street in Sturgis, South Dakota. For more information, visit SturgisMuseum.com, or call 605.347.2001.