Here is a camera mount that looks like it belongs on your bike. The eCaddy Deluxe is made-in-the-USA and comes paired with a PanaVise, swivel camera mount. The adjustability allows you to control and access just about every angle and a feature called UltraSecure ensures that your camera stays put.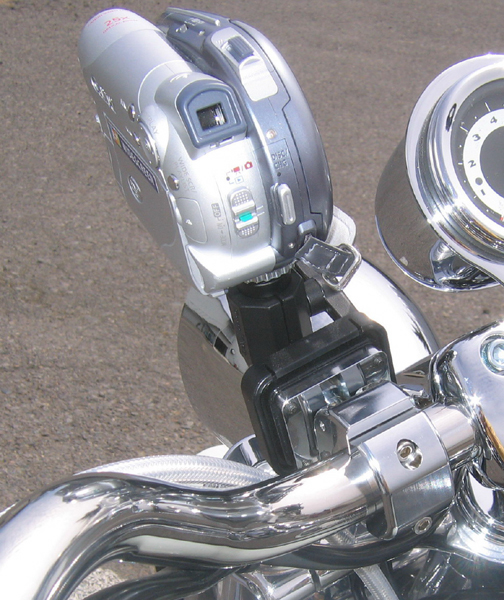 This accessory requires no special tools to install and remove and the chrome mounting hardware looks like it belongs on your motorcycle. Harley-Davidson or Goldwing riders can order theirs with custom control brackets. Round bracket and flat surface mounting options, allow you to put one almost anywhere on your motorcycle.
Prices start at $94.99. For more information visit LeaderMotorcycle.com.