Want to share your story? Click here to find out how.
When I turned 54, I dyed my hair fire-engine red, pierced my ears with a second set of holes, and obtained my motorcycle license. Friends and family chalked it up to a mid-life crisis; I looked upon it as throwing abandon to the wind.
When I was younger, it never occurred to me to change my hair color or to double-pierce my ears, but I always wanted to ride a bike. Of course, that never happened because life got in my way. As job and family demands increased, I put off getting the license until two years ago.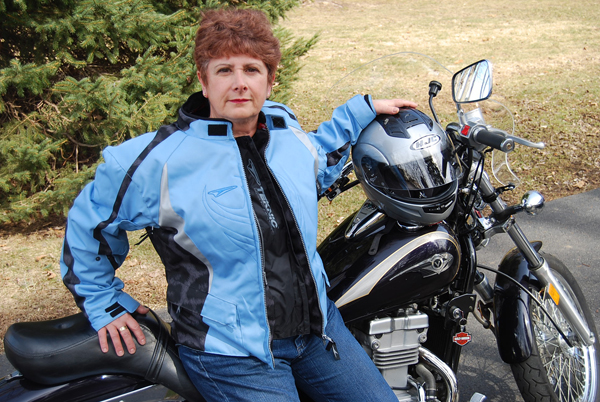 When I announced my decision, my mother questioned my sanity, my coworkers rolled their eyes, and my husband harped on the dangers of motorcycling. All were quick to point out every local news report involving a motorcycle fatality or injury. But as an AAA employee, Im well aware of the inherent dangers of motorcycling.
But Im also quite conscious that with every action you take theres a certain level of risk, whether its getting out of bed in the morning or driving a motor vehicle. And if properly trained, I truly believe motorcycling could be one of the most invigorating pastimes Id ever experience. So as a birthday present to myself, I signed up for a Motorcycle Safety Foundation (MSF) class to master the basics of operating a bike. Upon completion, my instructor handed me my certificate, along with a piece of advice thats forever etched like a VIN in my psyche: "Just remember… youre only getting a license to practice."
With my licenses new motorcycle endorsement, I was now in hog heaven. But I faced my second obstacle: I didnt own a bike. Cautious by nature, I decided I wouldnt make such an investment until I gained more riding experience. But I was in a catch-22: How could I get that much-needed practice until I had something to ride?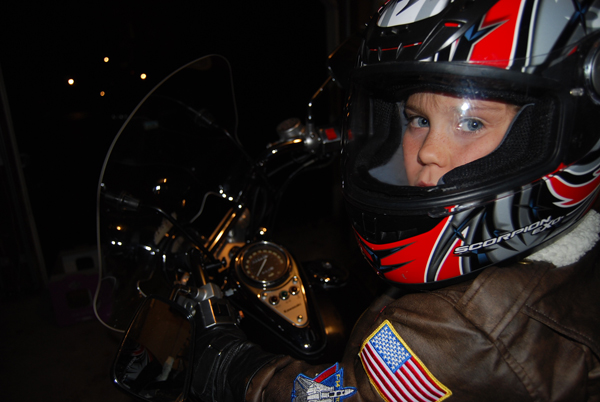 To skirt this problem, I signed up as a MSF range aide where I set up cones for training classes, picked up litter along with dropped bikes, and performed your all-around go-fer duties in exchange for a small stipend and the opportunity to ride battered, state-owned 250ccs in parking lots during class breaks. More important, however, I picked up riding tips from instructors and learned from other students mistakes. And by the end of the season, I proudly announced I had 50 parking-lot miles to my credit.
During these sessions, I considered my next move: to buy a used bike that fit my short frame, my scant experience, and my limited budget. But again, my cautious nature took over. "What if I feel vulnerable in rush-hour traffic? What if I freak in a tandem trailers wake? What if an errant SUV clips me at an intersection? What if! What if! What if!" I knew I needed to face my fears. For me, the real test to press on was clear: I needed to ride on the back of a bike before buying one.
Recognizing my dilemma, a friend offered to take me on a "little ride" that ultimately knocked me over like a dropped bike. On the back of an Electra Glide one gorgeous weekend, I was mesmerized by the wide-open expanse of road and sky. I was amazed how different life looked from the back of a Harley!
As we raced along back roads, over dams, and under bridges, a mixture of sights, sounds, smells and feelings galvanized me. The sensuality of the ride floored me! Leaves sparkled like fireworks. Pungent odors of cedar and freshly cut grass mingled into a robust urban perfume. The resonance of ratcheting gears, whining engines, and revving throttles enveloped me. The sounds of traffic bombarded me on all sides.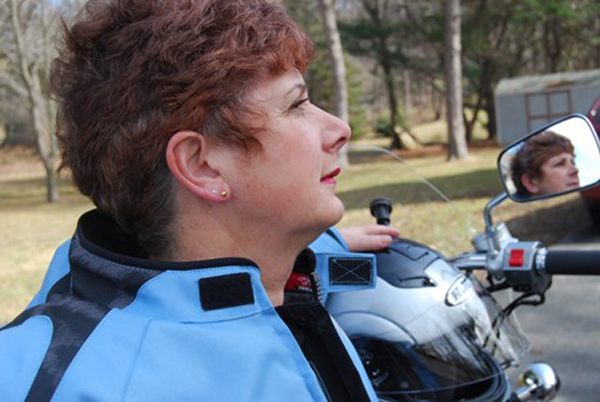 That night I couldnt sleep. I was wired. I was pumped. I was revved. I emailed my friend a thousand thanks, vaguely aware I sounded like a straitjacketed lunatic. When I arrived at work the next day, I smirked, I giggled, I bounced off walls. One colleague, himself a former rider who set aside his passion for marriage, kids and work, took one look at me and exclaimed, "You went on a ride!" My emotions burst like oil from a blown gasket. Through my joyful tears and hysterical giggles, I recounted my feelings and observations. "Where have I been all my life?" I shrieked.
Since that ride, Ive resolved Ill no longer go on hiatus from doing things I simply imagined. Instead of deferring my dreams, Ill give greater thought to experiencing new adventures, savoring unusual ideas and learning new skills. It may sound trite, but life is too short. That "little ride" amazed me and changed the way I view my existence. I was astonished how totally free, how utterly unrestrained, how absolutely liberating it is to be on a motorcycle.
Since then, Ive bought my first bike, a 2003 Kawasaki Vulcan 500 LTD, on eBay, no less. Ive continued to be range-aide where I still accumulate parking lot miles practicing stops, starts and turns. But Ive also accumulated nearly 1,000 miles traveling along Connecticuts back roads and scenic routes, sometimes alone, sometimes with a friend. After that first ride, I decided this: with or without a bike, Id no longer be just a passenger in the ride of life.