Want to share your story? Click here to find out how.
Its a hot summers day and Im waiting at a red light. I turn my head left to follow the roar of 10 bikes and 12 riders as they zoom past me on Route 21. That looks like so much fun, but Im 54 years old and I dont know if I could learn to ride a motorcycle, let alone pick it up from the kickstand. My vision fades as the last rider disappears around the corner.
A couple of days later, I see a woman older than me pumping gas into her motorcycle. I watched her get on it, start it up, and glide out of the station. Hey, if she can ride, I should be able to do it.
After many searches on the computer, reading reviews, watching basic rider videos, I bought a 2006 Kawasaki Vulcan 500. I had read that it was a good beginners bike. I practiced every single day for weeks in the parking lot by my house until I felt I could shift, stop, and start with no problems. My husband was so gracious to follow me in our car on my first ride on a real road. It was awesome!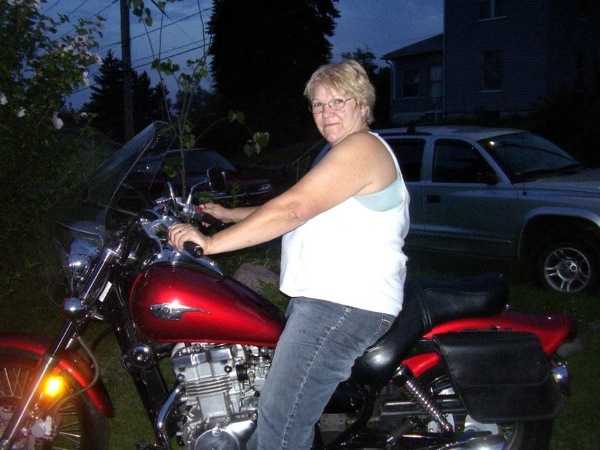 Any woman out there thinking of learning to ride a motorcycle, do it. Dont let age or gender stop you from it. It is a thrill to have the wind blowing, and the fragrance of the ride surrounding you. I am so glad I did buy my bike, and I'm looking forward to learning to ride it well in the basic beginner's course in October.
Want to share your story? Click here to find out how.