Want to share your story? Click here to find out how.
My dad was in prison when I was born and my mom had fire under her feet. We moved from the tiny town I was born in when I was 4 days old and kept moving. With no dad and no siblings that meant for an extremely lonely life for me. That extremely lonely life, always being the new kid in town, never having any roots, mom working 10-hour days waiting tables meant two things: drugs and men.
As a teenager and young woman, my life was about trying to find someone to love me and some place to belong. When I was 16, my family substitute was 28 and he owned a Harley-Davidson. I swear I kept that relationship going just so I could ride. I can hardly recall what he looked like, but I can sure remember how I felt on that bike. The sound of it, the feel of it I craved it.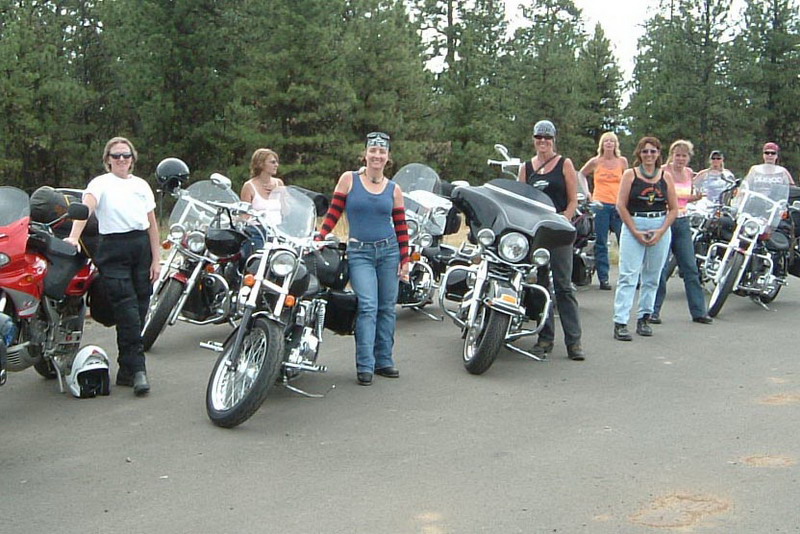 The day before my 19th birthday I had a baby. The family substitute disappeared and in his place was my real family: my little girl. It took a couple of years before I quit using drugs, but I did it for her and for us. I had no help. I supported myself and my child financially by driving a forklift in a factory. That job was union with great insurance and paid for drug treatment.
Im 43 and Ive been clean ever since. I went on to build a good life, marrying once again and having another child. That marriage didnt work out. I married his family not him. But I was restless. The children did work out. They are amazing. But I was restless at my core. In drug treatment they told us that cocaine addicts have a tough time staying clean because they cant seem to replace the adrenaline rush. I beat the odds. But I was always looking for something.
I went through a lot of men in those years, from my seven-year marriage to the 11 years I was single. Always looking and searching. Then, one day I wasnt searching anymore. A man Id been dating who had a Harley kept encouraging me to get my own. It had never occurred to me to do that. Even though Id ridden dirt bikes as a kid and was good, it just never entered my mind that I could captain my own big bike. But he put that vision in my head and it wouldnt go away. He helped me find a used Harley-Davidson Sportster 883 Hugger in excellent condition. It was a 1986 (in 1999) with only 7,000 miles on it. I bought it.
Ill never forget the look on my man friends face the first time I tried to ride that thing. It was in a parking lot and we all know that maneuvering a bike at slow speeds is the hardest part of riding. I wasnt doing so well. After 20 minutes I said I was taking it out of the parking lot into the street, and I thought hed die. Three days later I rode it 100 miles and my life has never been the same. Im not looking anymore. Im not restless. Im not searching and lonely for the first time in all my life. I found a family in motorcycling and I found a passion that fills me in a way nothing else does.
I met my husband at this time in my life when I didnt need him and wasnt looking and could have ridden on and been happy no matter what. Life is good.
Want to share your story? Click here to find out how.