Want to share your motorcycle or product review?
Click here
to find out how.
This is my first motorcycle ever—and I love it! I can't imagine getting a better one(for now). It's a 2010 Harley-Davidson Sportster Iron 883.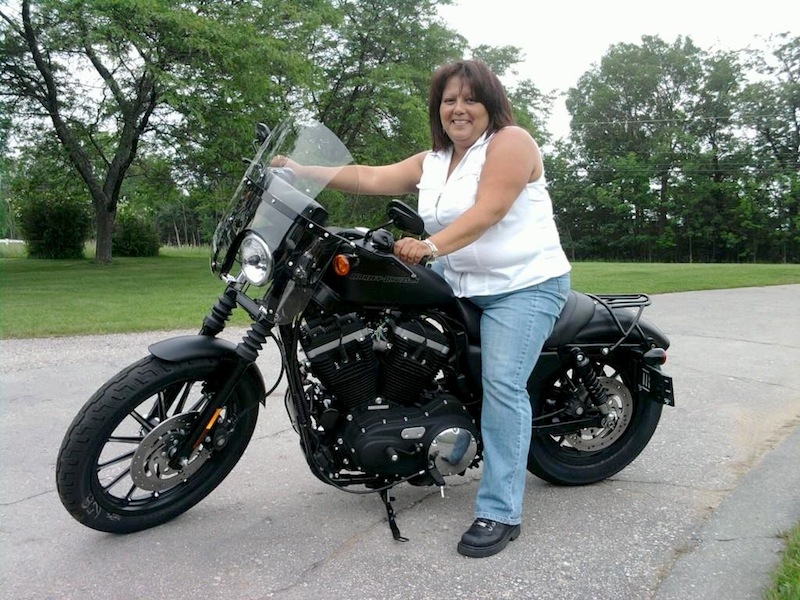 What I love most about this bike is that it fits my 5-foot-3 height perfectly. I did have to change out the stock seat to a narrower one, but the Harley-Davidson Reach Solo Seat I chose works for me. As you can see from the photo, the motorcycle is all blacked out, even the pipes. The paint is called denim black, which in time will wear like a great pair of jeans—an indication that I'm the only one riding it. To continue the blacked out look, I added Harley-Davidson Street Performance Mufflers in black along with a Buckshot Exhaust Shield Kit.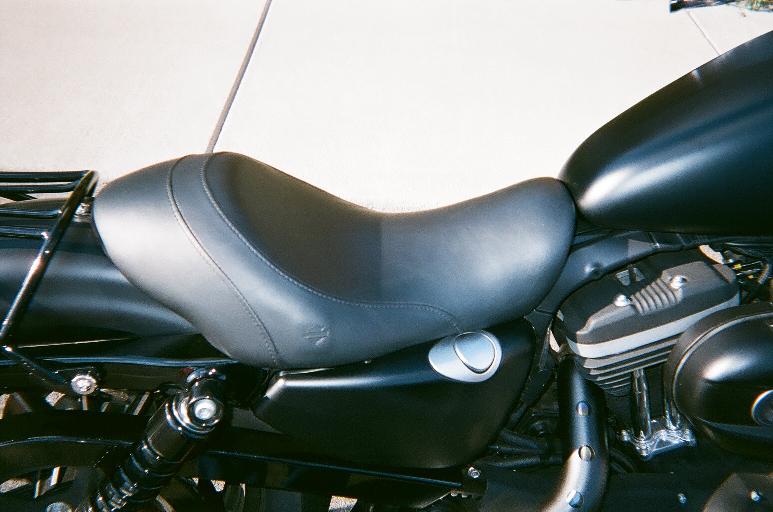 Other features I added included a windshield and windshield bag. I chose the Harley-Davidson Quick Release Compact Windshield and the Embossed Bar amp; Shield Logo Leather Bag. In order for those to fit, I had the speedometer moved to the side of the gas tank (you can see it under the left blinker). I had this modification done right away so I wouldn't get used to the speedometer being mounted on the handlebars. This way, I knew where to look as soon as I started riding the bike. Nothing is in its way, and it makes the bike look extra sporty.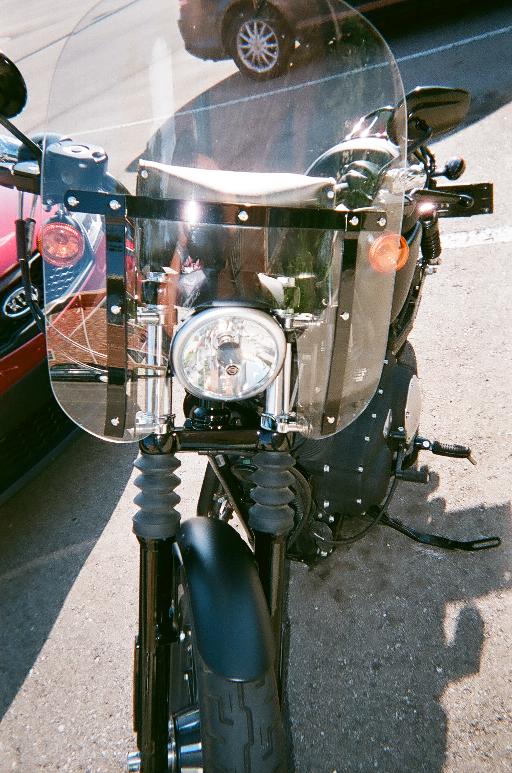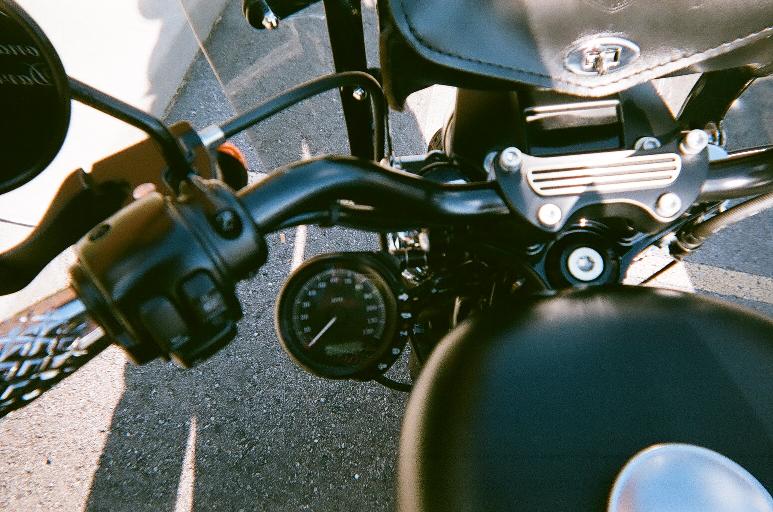 I also added Arlen Ness chrome Diamond Twister Billit Grips, which were given to me by my friend Steve Hollon, owner of Golgotha Performance Cycles in Grand Ledge, Mich. The handgrips give my bike a little bling and make it look more like a girl's bike. The only thing I was a little disappointed about was that I couldn't add saddlebags—they just don't fit with the rear lights, which are welded to the back frame. So I added a Sportster Detachable Solo Rack instead, which is a small luggage rack mounted just behind the seat.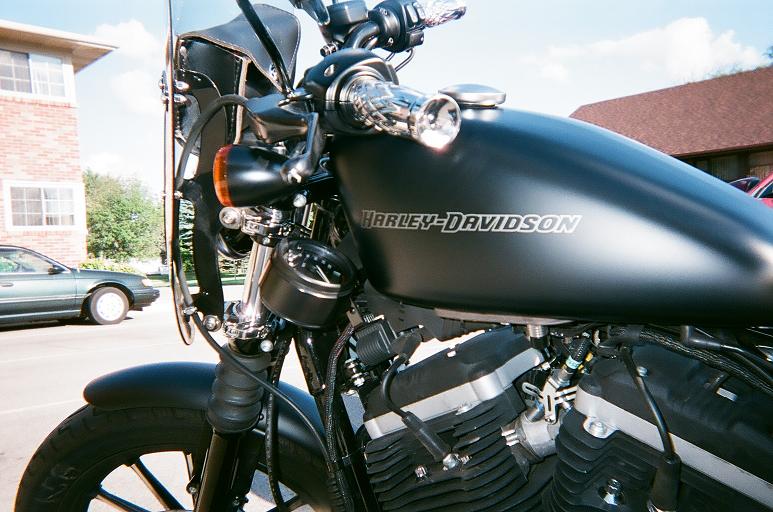 I receive a lot of great comments on the look of the whole motorcycle. All in all, it's just a really fun bike to ride. I can go for miles comfortably. For years, I rode as a passenger on bigger Harley-Davidsons, Big Dogs and American IronHorses, but nothing compares to the thrill I get from riding my own!
Want to share your motorcycle or product review?
Click here
to find out how.