Want to share your motorcycle or product review?Click hereto find out how.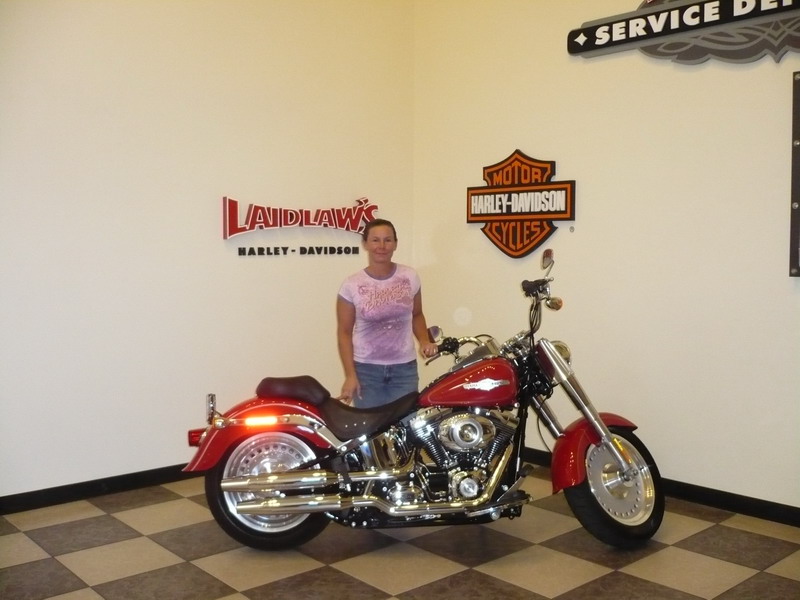 In April of 2006, I purchased a Harley-Davidson Sportster 1200 Low. In August of 2008, I upgraded to a 2008 Harley-Davidson Fat Boy. I am only 5 feet tall, so all bikes but the Harley-Davidson Nightster have to be modified for me.
I chose the Fat Boy because of the 200 rear tire/chopped fender combo, bigger front tire and the lack of accessories that the Softail Deluxe has. In order to even leave the dealership confidently, I had the stock seat shaved and a lowering kit installed (which will eventually become Progressive Air Ride). I now have Wild One Chubby Bars with built-in risers, a Camp;C solo seat and Screamin Eagle Air Cleaner. I havent decided on pipes yet. Ive decided that I might keep this one quieter than my Sporty, especially for my two-week trip from California through Yellowstone.
So far, my biggest complaint is that the heat from the oil tank/dipstick is actually burning my leg. The solo seat contributes to that, and I think I'll have to get another seat for long trips. Service told me that changing the air cleaner would cool down the bike—it didnt. It raised the oil temperature 25 degrees. In traffic, it gets to 300+ degrees—add the windshield, and it is not pleasant at all. I do notice that the front tire is a lot of tire to move around, but the clutch is even easier than my 2006. I also added Ironside grips, which seem to be a good size for my small hands.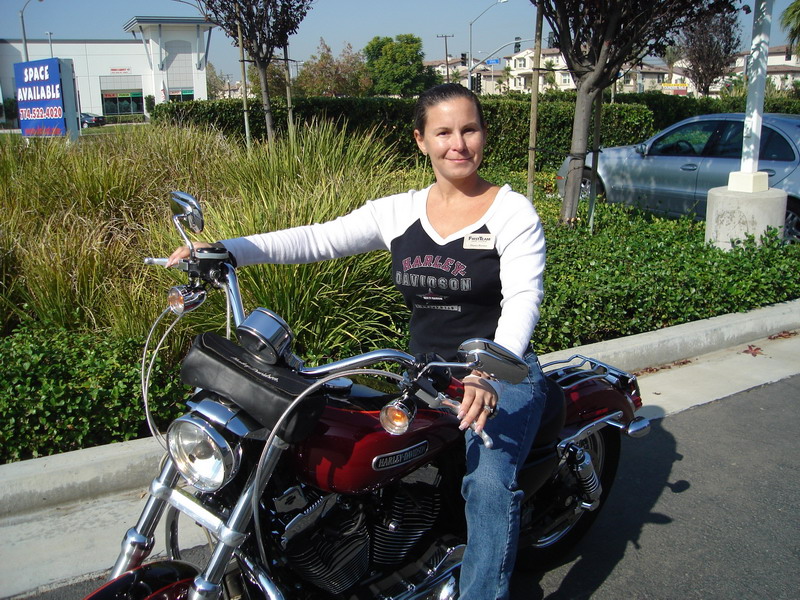 I think a couple more tweaks to the suspension and seat, and hopefully I will be able to say its the right bike for me. I spent a lot of time and effort setting my Sportster up for touring, so in some ways it is more comfortable, but the Fat Boy wears me out less in the long run.
Want to share your motorcycle or product review?Click hereto find out how.
Related Articles:
WRN Buyers Guide: Harley-Davidson Softail Models
Editors Blog: Most Popular Bikes for Women at Sturgis
Reader Stories: Motorcycles Part of the Family Bond