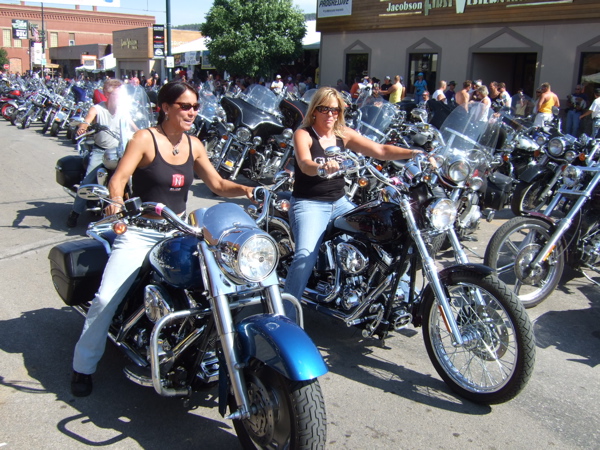 This years Sturgis rally was all about the women. While attendance numbers were down Sturgis Rally Director Pepper Massey said unofficial estimates were around 350,000 (versus the 500,000 its been the last few years) the presence of women riding their own motorcycles was more powerful than ever. Everywhere you looked there was a woman riding a big twin bike (as opposed to say a Sportster). The most popular models I saw being ridden by women were the Softail Deluxe it boasts the lowest seat height in Harleys lineup – 24.5 inches, and the Fat Boy, another Softail model with a very low seat height relative to its size 25.4 inches. This proves to me that "you build it, they will come."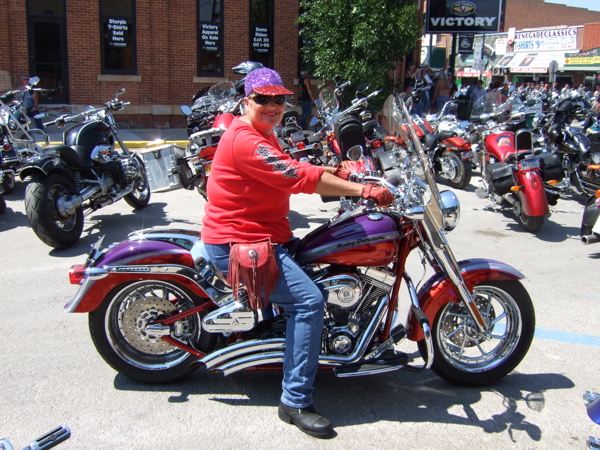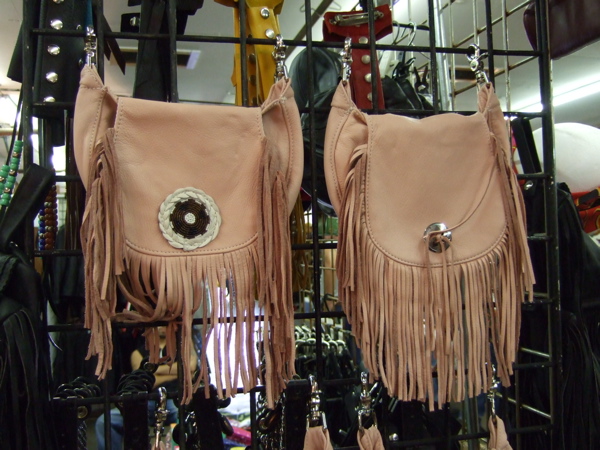 Harley-Davidsons Womens Day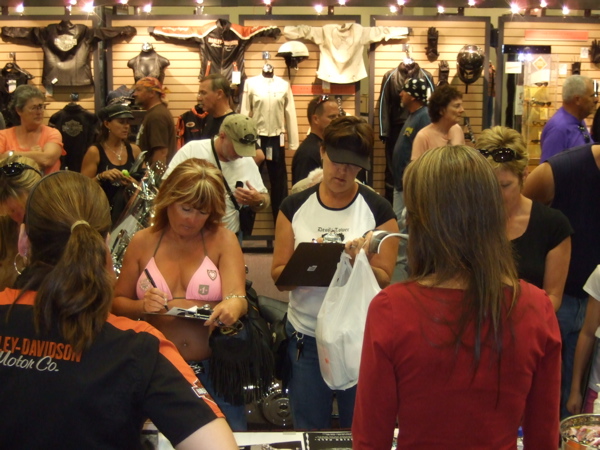 For the first time in Sturgis, Harley-Davidson had a dedicated womens booth at its display inside the Rapid City Civic Center. Women could fill out a short survey to receive a free gift – a folding hair brush. On Thursday, a lineup of guests and seminars was scheduled for women and men to enjoy. The day started out with women-only demo rides. Licensed women riders could test ride Harleys fleet of bikes all to themselves for an hour in the morning.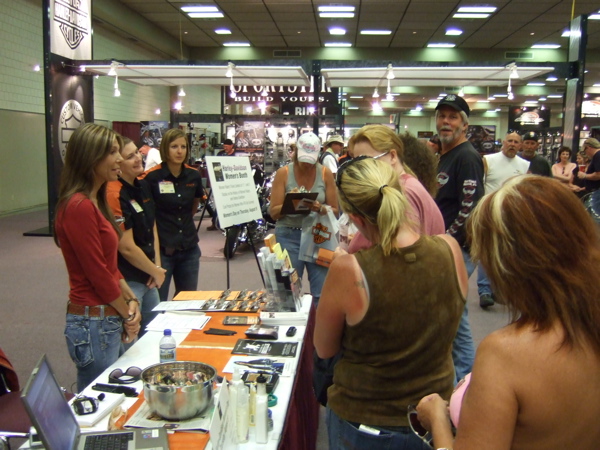 My two 30-minute appearances at the booth were used to share information about WRN and Harley-Davidson, answer questions and offer advice. I met several neat women who will appear in a future story on WRN including an 18-year-old rider named Isabel.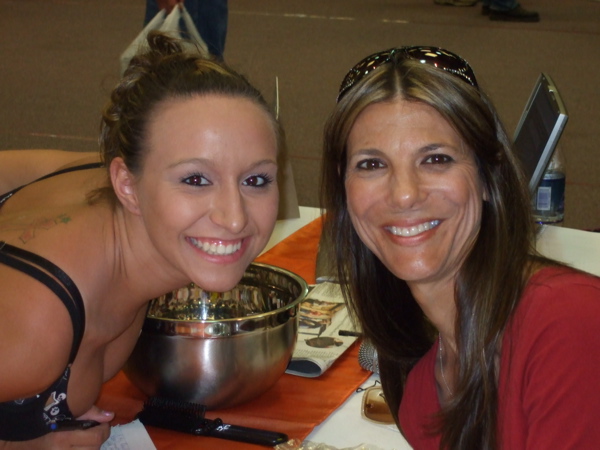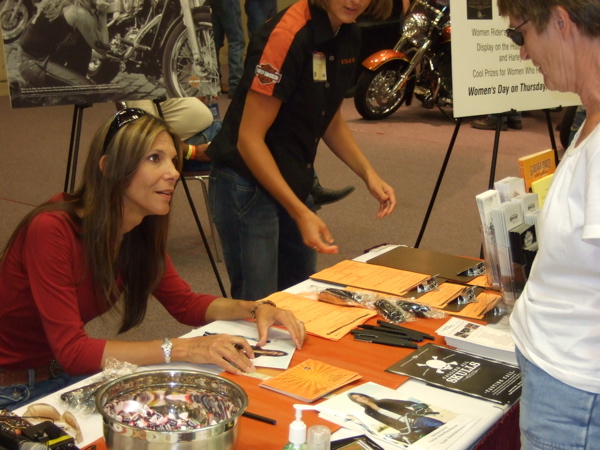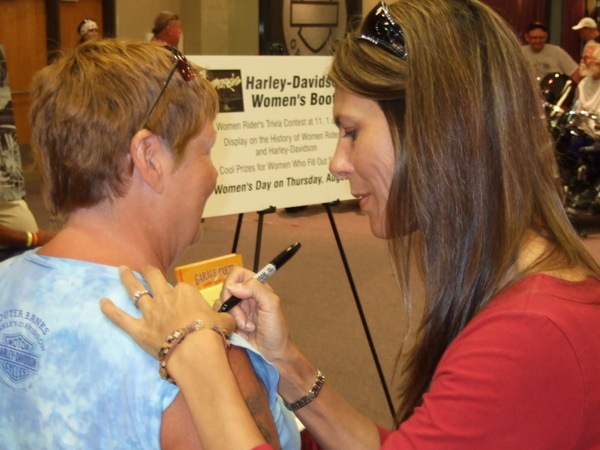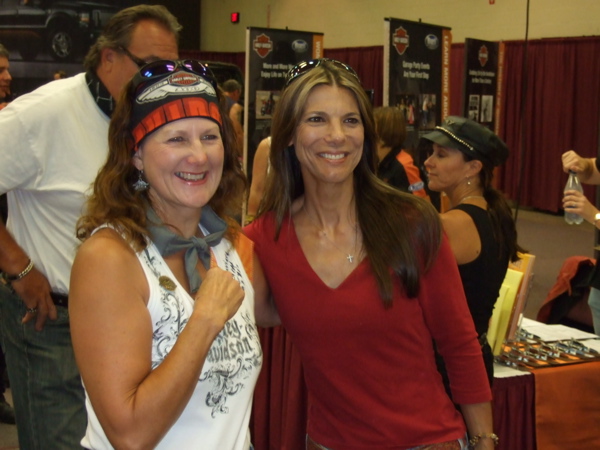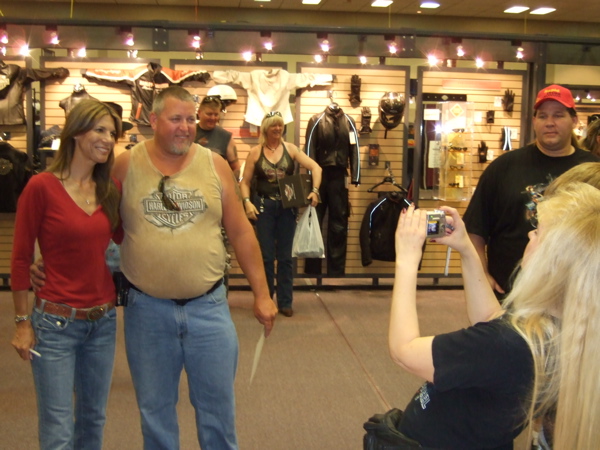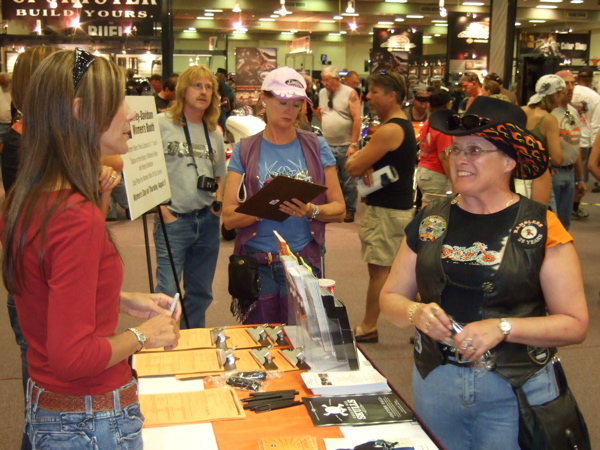 Karen Davidson was there doing a MotorClothes seminar. She showed off all the new riding apparel coming out this fall.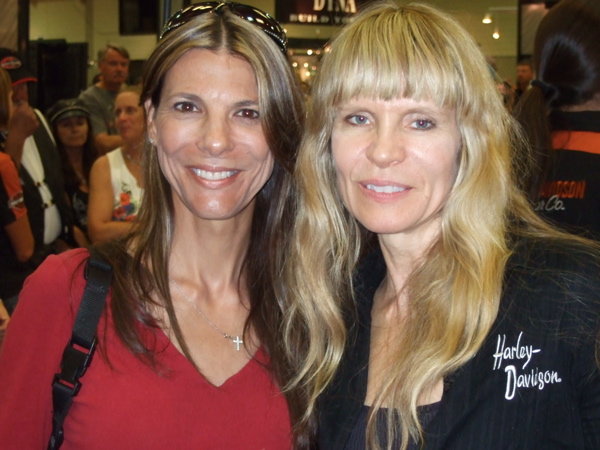 The most popular seminar that drew quite a crowd was the dropped bike demonstration. Harleys Natalie Pedersen emceed the demonstration asking folks from the audience to try the technique she just explained. Several women had success at lifting the bike Interestly, no men stepped forward to give it a try and there were plenty of them in the audience watching.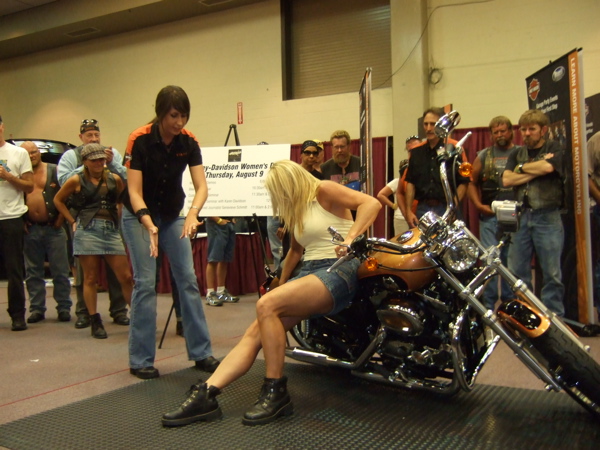 For those who missed Sturgis, Harley-Davidson had daily live coverage of the rally with several reporters and photographers catching the action. Live online video allowed rally goers to call folks at home who have a computer to watch them say a few words online from Sturgis. One of the reporters in the field interviewing people was Harleys own Jessica Craker. I first met Jessica when she was a contract employee with Harley in the public relations department a couple of years ago. Shes cute as a button with a great smile and bubbly personality to match so I wasnt surprised to learn Harley chose her to be their roving reporter in Sturgis. Way to go Jessica! Be sure to visit Harley-Davidson.com/Sturgis to watch the video and view lots of pictures.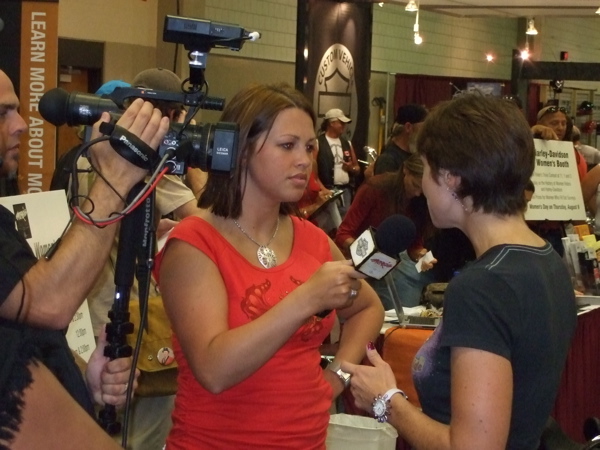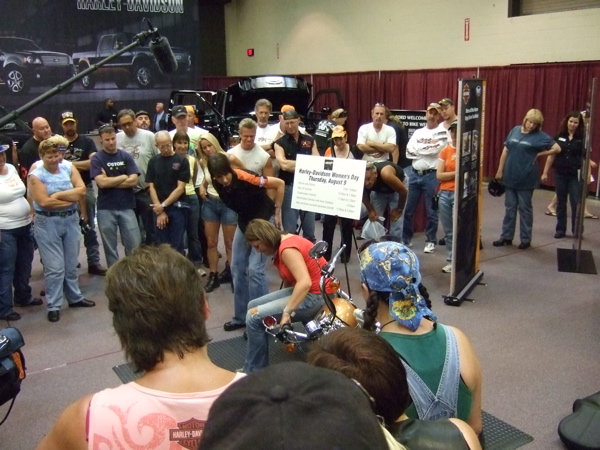 Catching Up with Betsy
My forever Sturgis pal and best girlfriend Betsy (WRNs "Backroads With Betsy" columnist) stayed at the same house I was renting. We both had commitments to tend to so we hardly saw each other except a for a few minutes each morning. You can read her exciting view of Sturgis in her latest "Backroads With Betsy" column posted on August 1.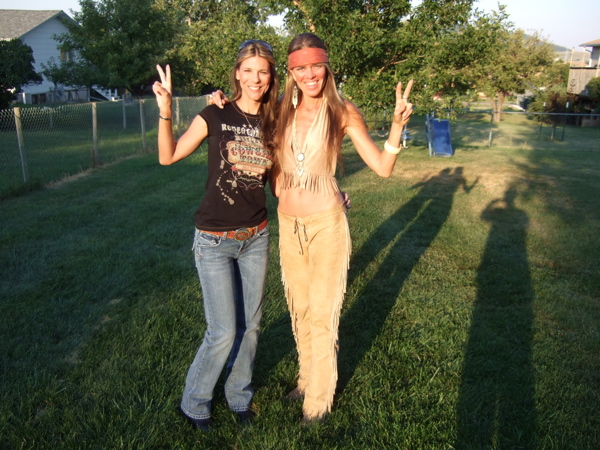 Way To Go, Athena!
My good friend Athena Ransom, owner of Vagabond Chopper Co. in Deerfield Beach, Fla., was the only female bike builder accepted to participate in the prestigious AMD World Championship Bike Show. This exhibition brings together the best bike builders in the world and divides them up into categories. Athena entered her custom creation in the Freestyle Class, an "anything goes" category.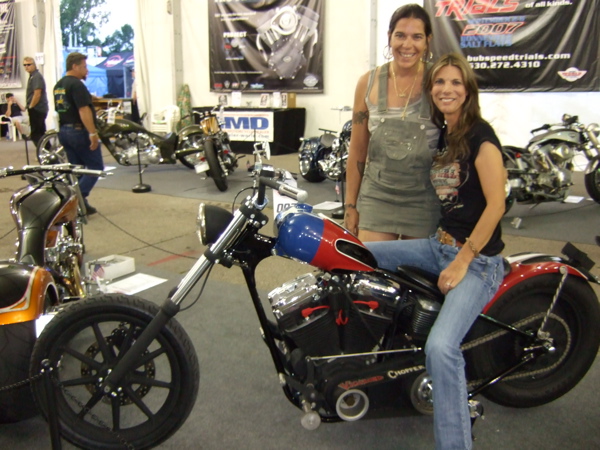 Athenas bike was built from a hodge podge of parts because of budgetary constraints she says. Most would say, "Wow, what a cool bike." Those in the know uttered, "Wow! Cool use of odd parts." Athena crafted things like using an engine cylinder for the oil tank, a cam for a footpeg, and employed her own signature "Vagabar" handlebars and shaped taillight. Lest you not forget the bike was built by a woman, she took the plastic top from a perfume bottle and glued it on the end of the jockey shifter. Nice touch. She didnt win the competition was stiff but being accepted to exhibit is a win in itself.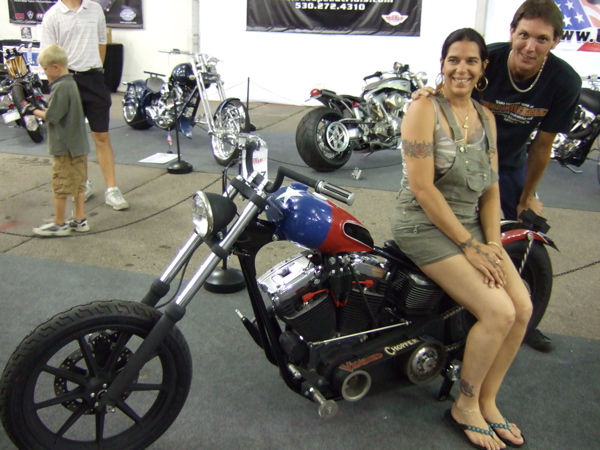 Congrats Linda Peavy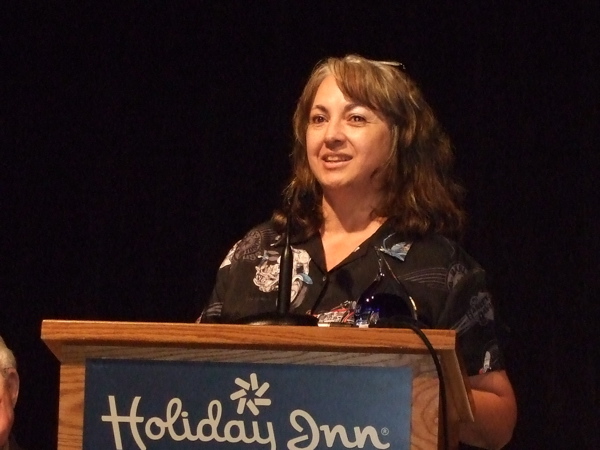 One of the highlights of this years Sturgis Museum Hall of Fame Induction Ceremony was watching Linda Peavy being inducted. My heart always smiles when another influential women earns a recognition like this. Linda came up with the idea to create Ladies of Harley when she worked for Harley-Davidson from 1975-1996. The program was started in 1986 and continues to this day. The organization is open to riders and passengers and operates as a subsidiary of Harley Owners Group (H.O.G.). For more information on Ladies of Harley, visit your local Harley dealer.
Lots more on my trip out to Sturgis in my next blog.