Want to share your motorcycle or product review? Click here to find out how.
I don't get mad when people call me a "hack" mom; I take it as a compliment. I am a single mom of two beautiful daughters, ages 12 and 17. My 17-year-old is legally blind, and riding on the back of a motorcycle was very disorienting for her. She just didn't enjoy it, so I never pushed. Motorcycling has been and always will be a big part of my life, and I wanted to share the love I have for it with my children. One day I was picking up my 1985 FXR from the shop, and parked outside was a Ural with a sidecar decked out in camo paint. It was the first time my kids ever saw a sidecar in real life, and from that moment on, all I heard about was getting one.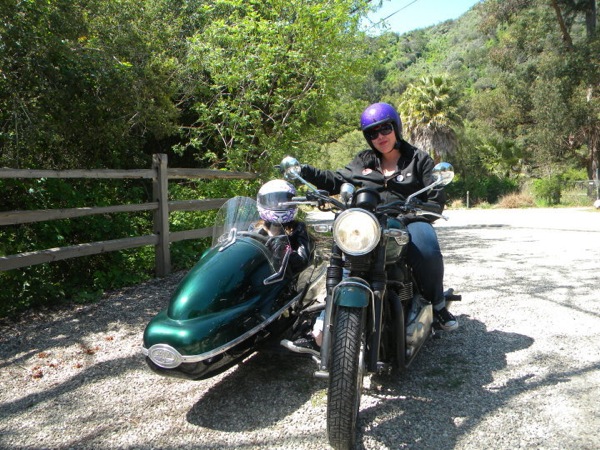 So that summer, I bought a 1979 Yamaha with a Jawa sidecar attached. It took some work to get that 1979 running, but I only spent $1500 on the whole rig. I figured it would be a good test bike to see if the kids really wanted to do this. We spent that whole summer tootling around our county, never venturing farther than where my dad would be willing to drive out and rescue us (and there were many, many rescue trips). I decided a sidecar was for us, so I bought a 2007 Triumph Bonneville (the frame of this bike worked perfectly with the Jawa rig) and sent the car to be painted to match. With a little fabricating help from Dad, the Jawa mounted up perfectly to the Bonneville.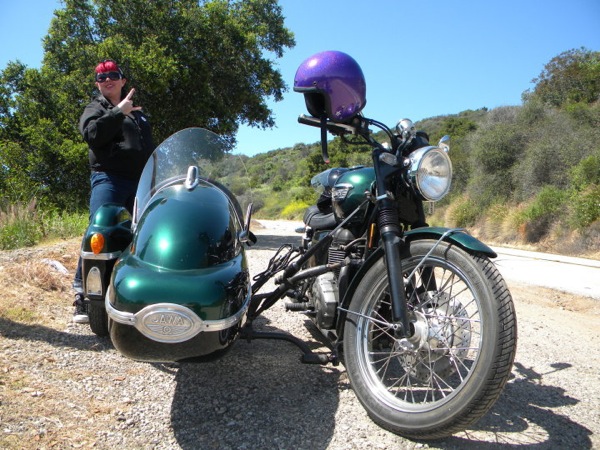 Now, if I didn't have two kids who love the grand adventures we have, I don't think a sidecar would be for me. Handling is nonexistent, and top speed is 55 to 60 mph. Oh, and when approaching a curve where the sign recommends 20 mph… youd better slow to 10 mph!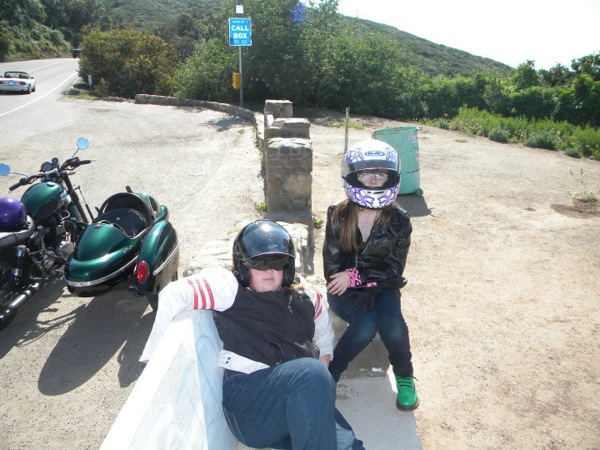 We spend a lot of time pulling over to let others pass us, but the great thing is that we are always passed by people with huge grins and nothing but thumbs up for us. I've seen many iPhones stuck out car windows snapping up pictures of the three of us, and when we stop, it's never more than a minute before someone is coming over to ask about our rig.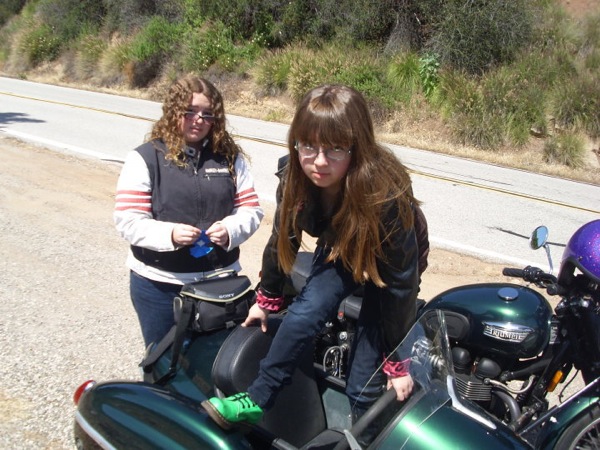 If you are thinking of a sidecar because the thought of two wheels scares you, I'd like to say three wheels can scare you in a whole different way—the fun of carving up a good twisty road is turned into muscling the steering to make it through all those turns. I would say by far the sidecar is twice as fatiguing to ride than any two-wheel motorcycle. We have started to venture farther than just our own county, and were preparing to hit the Grand Canyon this summer or fall. So I wear the title "hack" mom with pride.

Want to share your motorcycle or product review? Click here to find out how.