Want to share your motorcycle or product review?Click hereto find out how.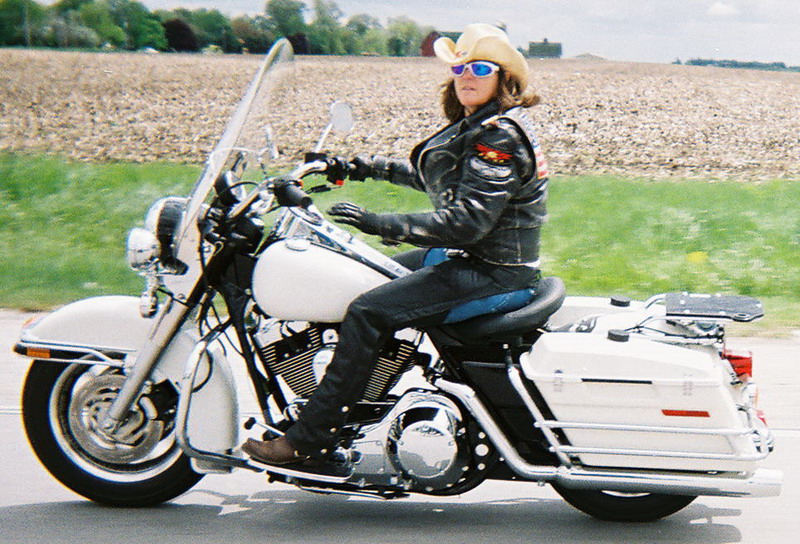 Ive chosen to ride a 2003 Harley-Davidson Police Road King for many reasons. First, I rode one in a training class and fell in love with the way that it handled. U-turns are a piece of cake, and the twisties are like dancing with the bike. The dual disc brakes are wonderful, as is the fuel injection. The full windshield allows for a comfortable and relaxing ride in any kind of weather.
Another reason I chose the Road King was that I was doing more and more cross-country touring. More lights on the bike made for greater conspicuity—weve gotta be seen out there. The wider front tire provided more stability, and the hard saddlebags were much roomier than the leathers on the Dyna. I changed the seat to a stock Road King seat and had the bike lowered a couple of inches. This combination gave me more of a bend to my knees when the bike was stopped. I changed the license plate holder to a lay-down type, and I also added a detachable tour pack for those rides that last longer than a weekend or in case I need to carry anything substantial in size. The H-D Road Tech radio is a very nice touch on some of the desolate stretches of road I ride down.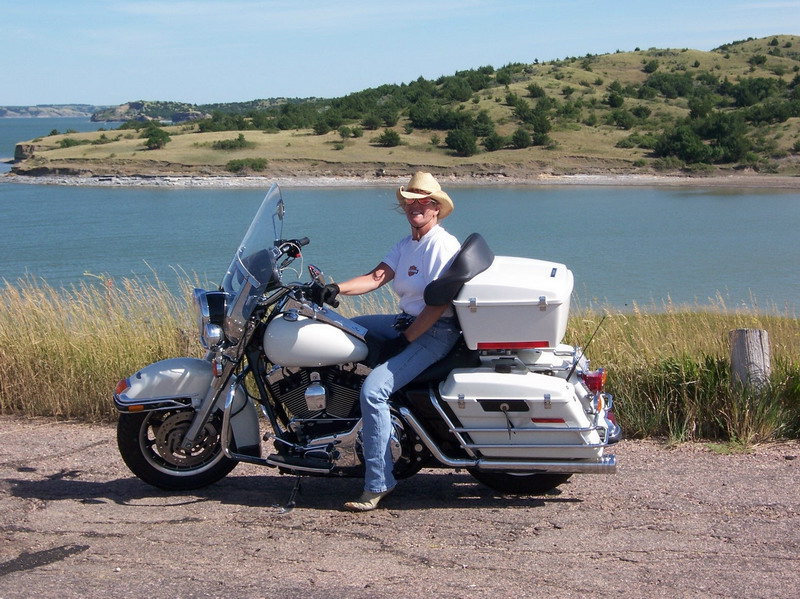 Youre probably asking, "Isnt it too heavy?" It is balanced very well and not nearly as top- heavy as a Sportster. Total weight loaded with the detachable tour pack and a full tank is about 850 to 900 pounds.
Harley-Davidson sells the used Police models to the public after they have been ridden by various police departments. Many of these can be had at quite a savings, and they have been highly maintained by the police departments. I would highly recommend this bike to anybody who enjoys riding.
Want to share your motorcycle or product review?Click hereto find out how.
Related Articles:
Making a Road King Passenger Friendly
REVIEW: Harley-Davidson Screamin Eagle Road King
Reader Stories: A Queen and Her Road King