The Harley-Davidson Road King is one of the most popular motorcycles for riding two-up. For couples who dont want the heft and storage of a dresser or luxury touring motorcycle, or men who find themselves riding solo half the time, the Road King is an ideal motorcycle.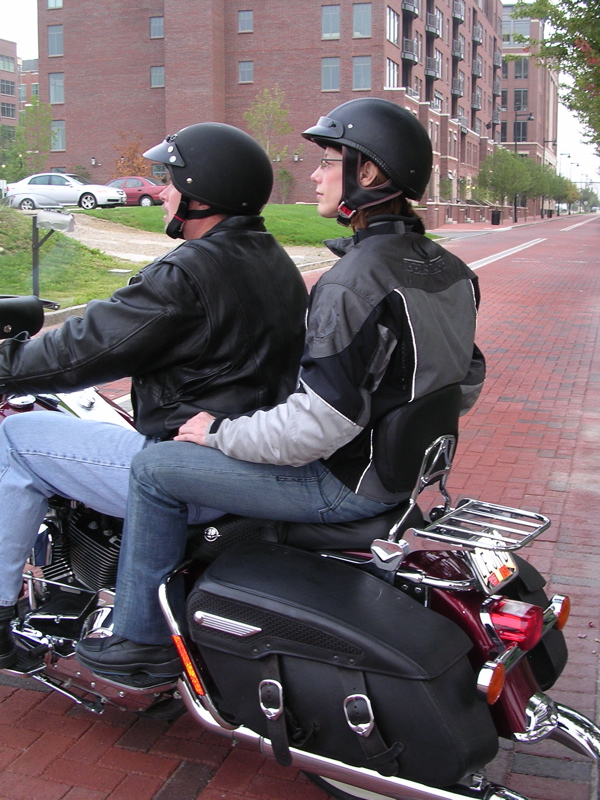 The wide front end, large windshield, cushy saddle and rider and passenger floorboards offer plenty of comfort and wind protection for days on the road. The only thing missing from the stock motorcycle is a backrest for the passenger and a place to rest an additional bag. Weve found the saddlebags, while deep and roomy are just not enough for my male traveling partner and me. I like the ability to take a bag to stash a few extra essentials for that weekend or weeklong ride.
We outfitted our 2000 Road King Classic with a Genuine Harley-Davidson Accessory backrest and luggage rack that click together and can operate as one unit when detaching and reattaching. We love these Harley-Davidson detachable accessories. It gives us the ability with the flick of a switch on either side to remove the backrest and luggage rack. Its really so easy.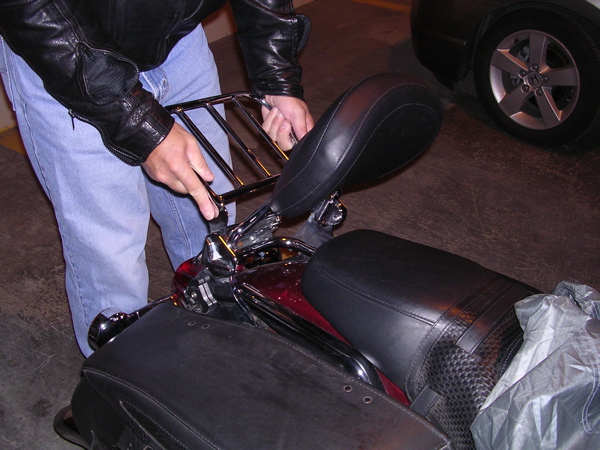 There are a variety of backrests to choose from that fit with this luggage rack. We chose this wider one with a slight curve to it thinking it would provide a little more comfort and security than a long narrow one. It certainly did. The curve hugged my back keeping me more secure in the saddle when leaning into turns.
The only downside for me with this wider backrest is that it does not extend down to the seat. There is a gap and since I like having lower back support, I became a little uncomfortable on an all-day ride. I was fine for a few hours. If you have lower back issues, you might want to take this into consideration and buy a backrest that extends down to the seat. If you dont, this backrest pad is great.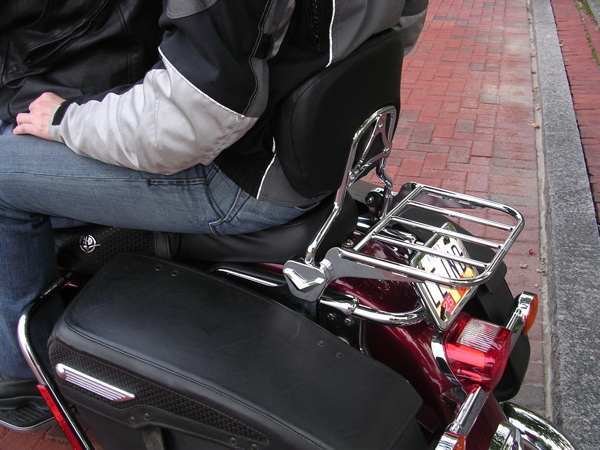 I also found the stock passenger seat to be adequate. While its on the narrow side, it had plenty of cushion to make up for it. But saddle comfort is really subjective and a matter of personal taste. Having passenger floorboards helps so you can adjust your feet position if you start to become cramped.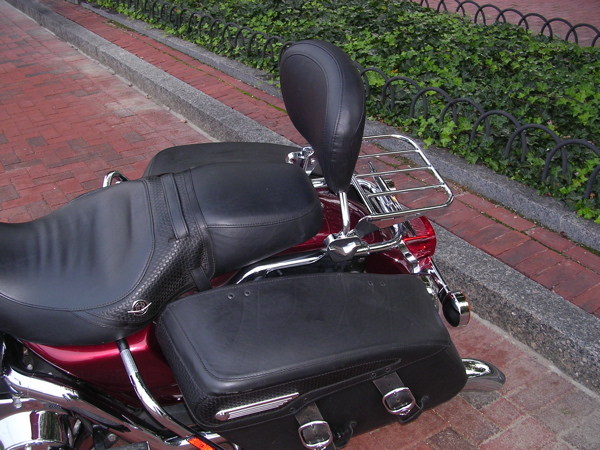 The luggage rack is so nice to have and this one worked perfectly for us. We secured a medium sized duffle bag to it with bungee cords. When my traveling partner wants to ride alone and take luggage, he can fit a backrest bag on the passenger seat securing it to the backrest. Youll have to make sure you have a bag that attaches with a series of straps, versus a pocket that goes over the backrest. Since this is a wider backrest it may not accommodate all pocket-type bags. The luggage rack is there in case he needs it. Note that you do have the ability to attach just the backrest without the luggage rack if you want.
We installed these accessories on our own using the instructions that came with them. Itt pretty simple, but you will have to remove the saddlebags to secure the mounts to the bike.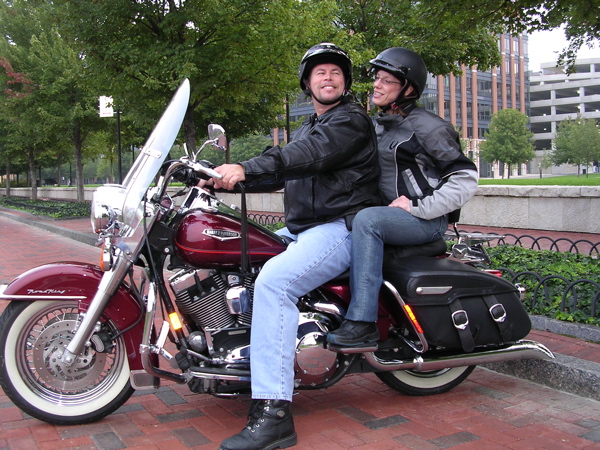 Here are the part numbers and 2007 prices if youre interested in the same setup:
Luggage Rack for Detachable Passenger Sissy Bar Upright: #53011-98, $189.95
Detachable Passenger Sissy Bar Upright – Standard Height: #52933-97B, $159.95
Passenger Backrest Pad – Large Oval Top-Stitched: #52886-98B, $99.95
Docking Kit Hardware: #53803-06, $41.95
Shop online at Harley-Davidson.comor visit your local Harley dealer.