Motorcyclists are a passionate breed. They love their motorcycles, they love to ride and they enjoy hanging out with other motorcyclists. So, when Armanda Squadrilli purchased the late 1880s historic Glens Falls Inn in Glens Falls, New York, she knew she had a built-in market—motorcyclists—because shes one herself. "I know how much I like to ride and like to stay at nice places when I travel. I figured there were other riders out there like me, particularly women, who may feel the same way and would like to stay a place where they know motorcyclists are welcome."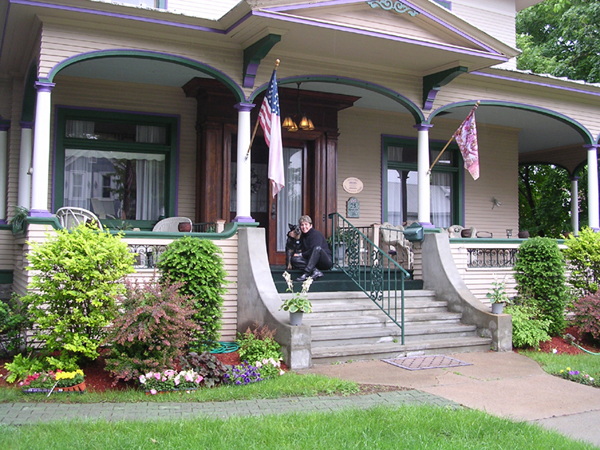 Armanda has been riding for nearly 10 years, and currently owns an MZ Skorpion Sport 660 single. Shes reaching out to riders via her Web site and other marketing avenues like direct mail, advertising, and even through her other business as a residential real estate broker in New York City, letting them know her bed and breakfast is motorcycle friendly. "Glens Falls is picturesque, quaint town half-way between Saratoga Springs and scenic Lake George. A lot of motorcyclists pass through this area mostly from spring until fall, but also throughout the year because of the beautiful riding around here. I want them to know theyre welcome here. Im a rider so I know what little extras motorcyclists need."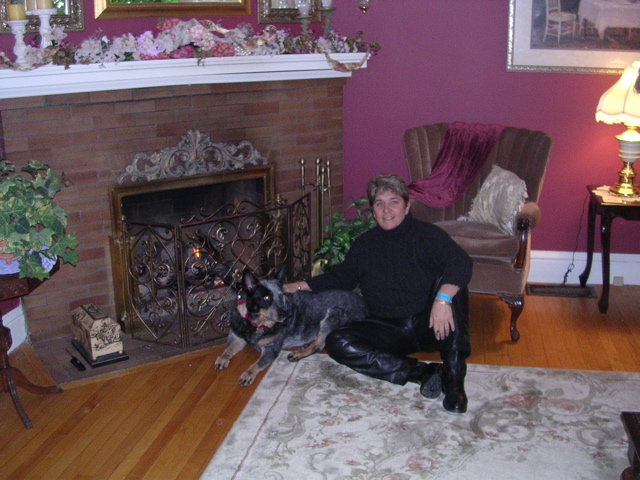 The parking lot is extra big, plus Armanda has great maps of the area and directs her motorcycling guests to the best riding roads as well as the ones to avoid. Last fall, Armanda and RoadRUNNER travel magazine publisher, Christa Neuhauser, explored the area in great detail on a "Shamrock" tour of the area four one-day rides from the Glens Falls Inn. This article appears in the April 2007 issue of RoadRUNNER magazine and is a great resource for riders to the area, regardless of the bike or the style of riding. "Ive ridden my bike all over around here. There is so much to see on a bike. I can help steer riders in the right direction to maximize their time here."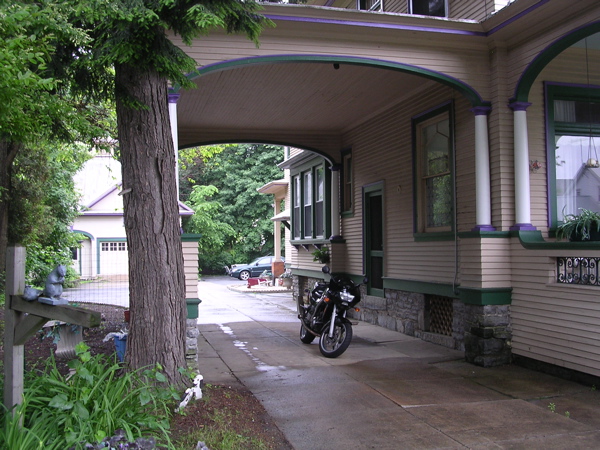 Armanda also makes riders welcome with lots of room to store gear in the bone-dry basement of the Inn, and has special arrangements with local providers for massage and spa treatments, as well as special deals at local restaurants that are within walking distance of the Inn. "I love entertaining motorcyclists and making their stay here as wonderful as possible. We are a warm and friendly group of people."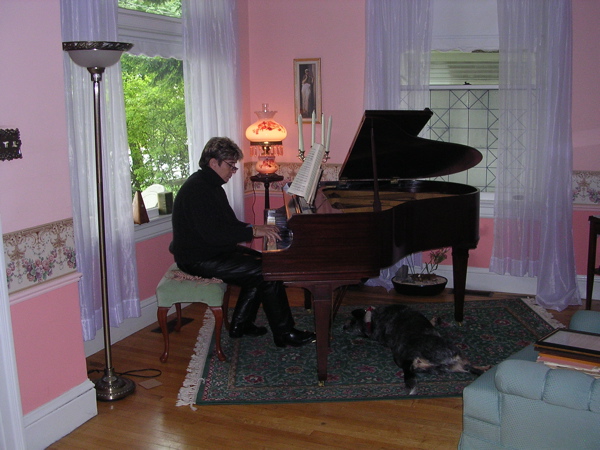 Falling in love
Armanda purchased the Inn at the end of 2005 and operates it year-round. Her full-time home is in New York City where she sells real estate with JCDeNiro and Associates. When she was asked to list this six-room plus one bedroom suite, three story bed and breakfast Armanda says she fell in love with it. "Each time I went to show it, it just felt like I should buy it. It just spoke to me." Each room is decorated with a unique theme like the Saratoga, Adirondack, and Garden room. With the added title of Innkeeper, Armanda now divides her time between her home in Manhattan, the Inn three and a half hours to the north, and her country house half-way between the two, in Dutchess County.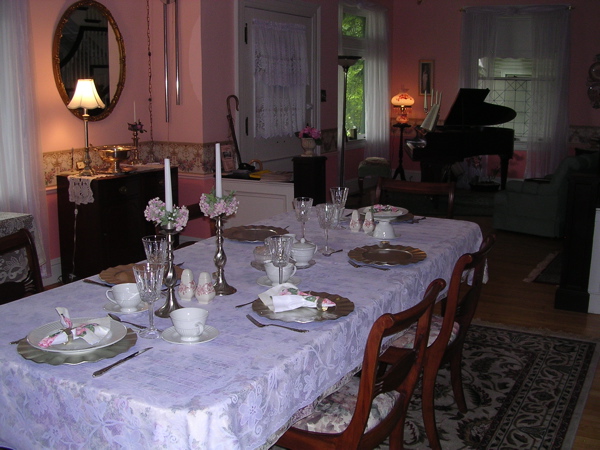 Last June 2006, Armanda had a houseful of bikers in town for the annual Americade rally going on in Lake George. "I had such a good time getting to know everyone. I made some lifelong friends." Armanda welcomes riders to come stay with her at the Glens Falls Inn anytime during the year, whether to greet the spring with some wonderful local rides, to enjoy the splendors of the Adirondacks in the summer, to see the changing of the colors in the fall, or to take a winter trip for some skiing, tubing, snowboarding or just plain relaxing by the fire.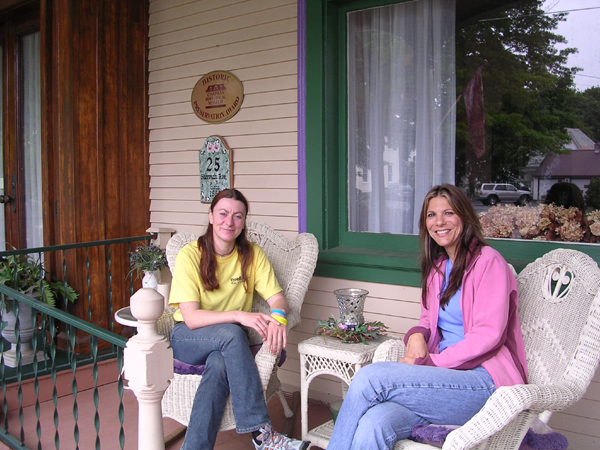 Armanda shares her life with her two Australian cattle dogs, Titan and Argos, who are assistant innkeepers and will show guests immediately to the cookie jar. Titan and Argos are rescue dogs and Armanda is very active in cattle dog rescue.
To introduce you to the Inn, Armanda is offering a special deal to WRN readers – a 15 percent discount to those who mention they read this story on WomenRidersNow.com. Some restrictions may apply. Visit GlensFallsInn.com for more on Armanda, the Inn, and links to the other facets of her life. "The door is always open. Ill make sure your time is a memorable."