74-Year-Old Wins High Mileage Contest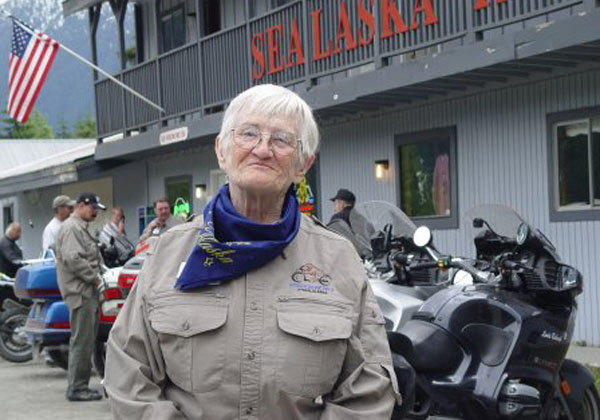 Way to go Ardys Kellerman for winning the BMW MOA high mileage contest in 2006. Ardys, 74, rode her BMW 80cc 116 miles in six months beating out other BMW MOA members competing for the record. BMW MOA MOA stands for Motorcycle Owners of America is one of the largest independent motorcycle groups in the U.S. The mileage contest is divided into mens and womens categories and runs for six months from April to October. Until 1999, Ardys had ridden the most contest miles ever at 50,000. In 1999, Voni Glaves, a well-known long distance BMW rider, broke Ardys' record. Since then, Ardys has wanted to reclaim her high mileage title, but work and grandkids got in the way. Only two men have ridden more miles in the six-month contest, putting Ardys at third highest mileage in the contest's history and age is not a category.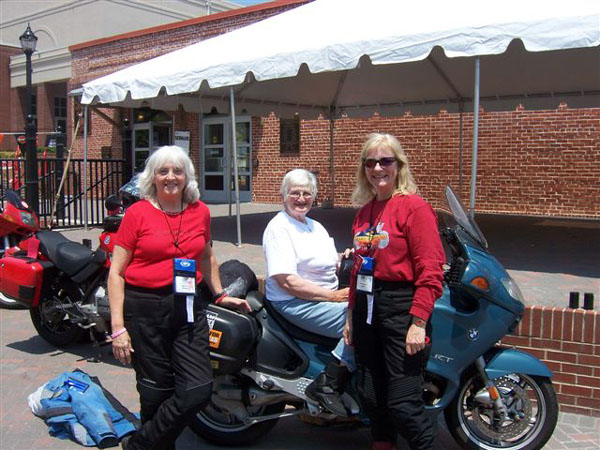 To learn more about Ardys, you can read Voni Glaves article on her posted on the BMW MOA Web site at this link.
200 MPH Woman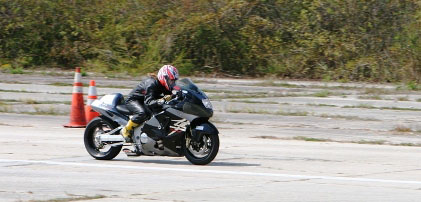 Wow, what a run Trillium Muir on being the second fastest woman timed on an open-wheel motorcycle registering 204 mph. Trillium drove more than 20 hours from her home in Canada to Maxton, North Carolina, for the East Coast Timing Associations (ECTA) land speed trials in September 2006. This sometimes-drag racer had not intended to race that day, but she and her boyfriend, Jody Leveille, towed his 2003 turbocharged Suzuki Hayabusa in case either of them wanted to try their hand at the Super Streetbike Shootout. He took a few runs and then so did she registering 193 mph. The bike was suffering a bit at that high a speed. Long story short, a seasoned land speed racer had been watching her race all afternoon and offered her to ride his bike confident she could crack the 200 mph benchmark. Shortly after, she raced down the one mile track at 204.778 mph becoming the first woman at Maxton to ride over 200 mph.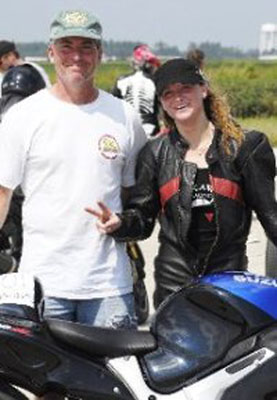 To read more about Trillium, visit ecta-lsr.com/?page_id=78.
More Success in 2007!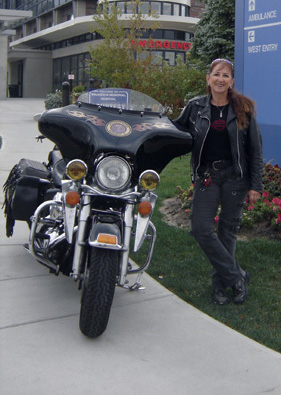 Congratulations Vicki Roberts-Sanfelipo for a successful 2006 and a promising 2007. Vicki owns Accident Scene Management, Inc. (ASMI), a company that trains people on how to respond at the scene of a motorcycle accident. Vicky reports, "We doubled our number of instructors and had great opportunities for promotion on a national level." Since ASMI started in 1997, more than 8,600 people have been trained and more and more people sign up each year to become an instructor. Vicki tell us, "We currently have 77 classes that have been scheduled so far this year." To learn more about Vicki and what shes doing to help the motorcycling community, visit her Web site, accidentscene.org.