Were not quite sure why this colorful rain suit from Harley-Davidson is called Twister (maybe it stands up to a twister), but no matter what its called, we think its pretty cool because of its ability to change color from violet to blue in a sort of hologram effect. Its certainly eye-catching and feminine – different from other rain suits.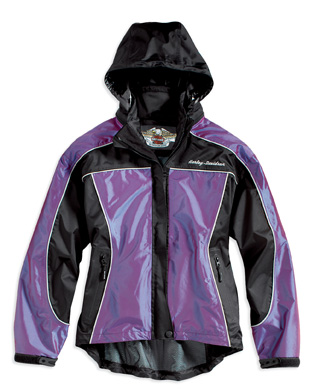 The lightweight nylon is waterproof and features a zipper closure with hook and loop fastener tabs so rain wont seep into the zipper. MSRP: $120.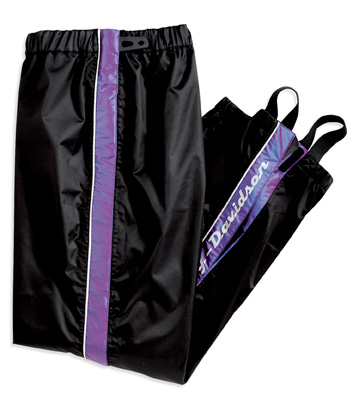 The pant features a heat shield on the inner legs thats longer than on previous H-D rainsuits, rear-end anti-slip traction (if youve ever sat on a wet seat without this you slip), and stirrups for holding the pants over your boots. There are suspenders that are removable and theres a pocket near the thigh. This is good place for it as its often cumbersome to reach a pocket near the waist because the jacket usually covers it. MSRP: $80.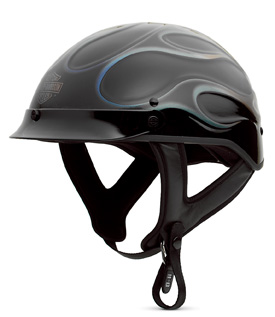 Harley-Davidson makes a half helmet to match the rain suit also called the Twister. It has color-changing flame graphics and a Harley-Davidson Bar and Shield logo. It weighs a light 1 pound 13 ounces and includes a removable liner (for cleaning) and a helmet bag. It meets DOT requirements. MSRP: $150. Visit Harley-Davidson.com