The journey from Milwaukee to Sturgis is now over, but five women riders have memories that will last a lifetime. The women were winners of Harley-Davidsons Saddle Up for Sturgis 2006 contest where they and the riding buddy who helped them get started in motorcycling won an all-expense paid ride from Milwaukee to the Sturgis Motorcycle Rally this past August alongside Karen Davidson, Harley-Davidsons creative director of General Merchandise and great granddaughter of founder William A. Davidson.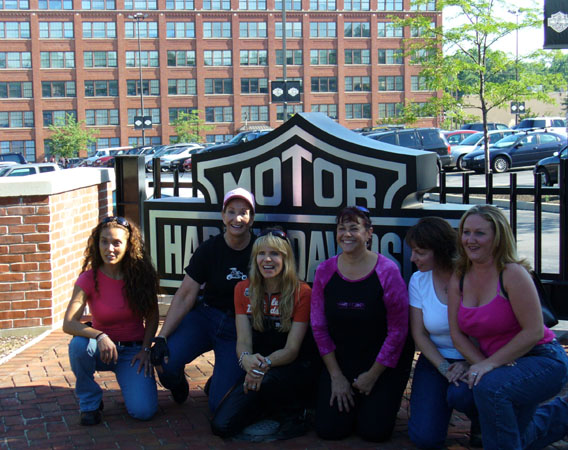 The winning riders are: Nancy Kowalewski of Union, New Jersey; Renee McCormick of Colusa, Calif.; Ashleigh Phipps of Villa Rica, Georgia and Jane Frank of Elgin, Texas; Diane Rosa of East Millstone, New Jersey.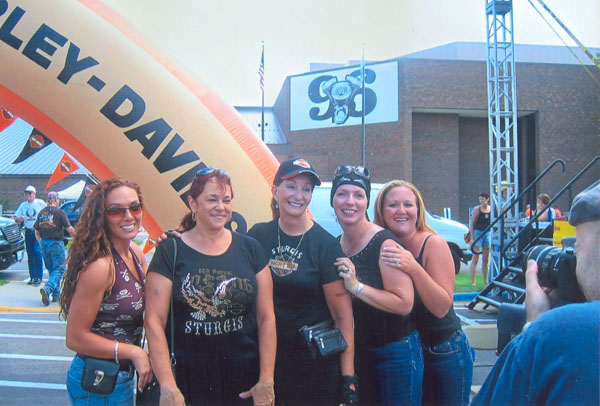 To enter the contest, women submitted a 100 word essay detailing why they wanted to Saddle Up for Sturgis 2006. Entries were judged based on attitude, creativity and the entrants commitment to riding. "Riding a Harley-Davidson is a unique and exhilarating experience," said Karen Davidson. "We hosted this contest to encourage more women to get trained and into the saddle of their own Harley-Davidson motorcycle."
The winning riders were chosen among more than 1,000 new women riders who entered the contest for the chance to ride with Karen Davidson. Winner Diane Rosa was inspired to ride after overcoming cancer, taking on a new life philosophy to accept every day as a gift. "During the treatment I vowed if I survived, fear and doubt would never stop me from doing the things I wanted to do. To me, my Harley symbolizes the way I want to live my life, free of fear, surrounded by friends, with happiness and joy as my destination."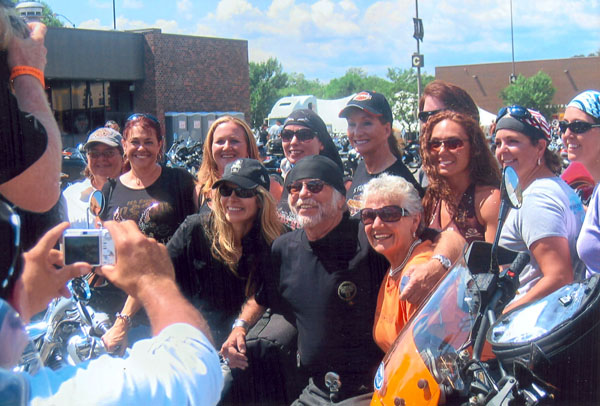 Winner Jane Frank said, "The week before I turned 50 I made a list of things Ive always wanted to do, but hadnt because either I couldnt afford them, or I was too busy with children at home. This year Ill actually turn 60, and the next item on my list was to ride to Sturgis."
Winner Renee McCormick encountered a few setbacks as well as major surgery shortly after passing the motorcycle safety course. Entering the Saddle Up For Sturgis contest was a chance to build new determination to set goals to regain her previous confidence in riding. "Its a once-in-a-lifetime opportunity to ride with Karen Davidson," Renee said. "I cant begin to describe my personal fulfillment since recently taking up the sport of motorcycling."
"Whether a woman entered Saddle Up for Sturgis or not, we hope this contest inspired women to get riding," said Karen Davidson.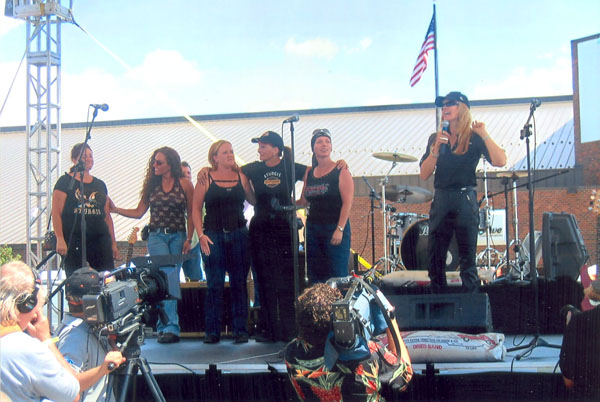 More Ways to Get Inspired To Ride
In addition to the Saddle Up For Sturgis contest, there are many ways for women to get inspired and climb into the saddle. Harley-Davidson dealerships around the country are hosting free, women-only Garage Party events. Events include learning how to customize a bikes ergonomics to choosing the right clothes for the sport teaching everyone the proper ways to get involved and informed. Visit Harley-Davidson.com and click on Riders link and then the Women amp; Motorcycling link.