Update 9/11/13: Valerie Thompson is now an official member of the BUB Speed Trials 201 MPH Club after posting a record two-way average speed of 201.02 mph in the 1000cc MPS/AG class. She achieved her long-time goal at The Bub Speed Trials held August 24-29, 2013. "I've ridden my BMW more than 200 mph multiple times, but it was always on paved tracks. Exceeding 200 mph on the salt at Bonneville is extremely gratifying due to the difficulty to achieve those speeds on the irregular, unpredictable surface," said Valerie.Read on for the back story.
Looking to achieve what she calls her proudest moment so far, land speed racer Valerie Thompsonis aiming to join the 200 mph club at this weekend's Bonneville Speed Week and at the BUB Motorcycle Speed Trials at Bonneville starting August 24.
Back in March, Thompson gained membership into the exclusive "Texas Mile 200 mph Club" with a record run of 212 mph on her BMW S 1000 RR Superbike at the Texas Mile competition in Beeville, Texas.
"Going 212 mph and getting to that level was my biggest accomplishment," Valerie shared with me from her home in Scottsdale, Ariz. "My next proudest moment will be at Bonneville and getting in the 200 mph club and wearing that hat. I don't have that yet, and I want that."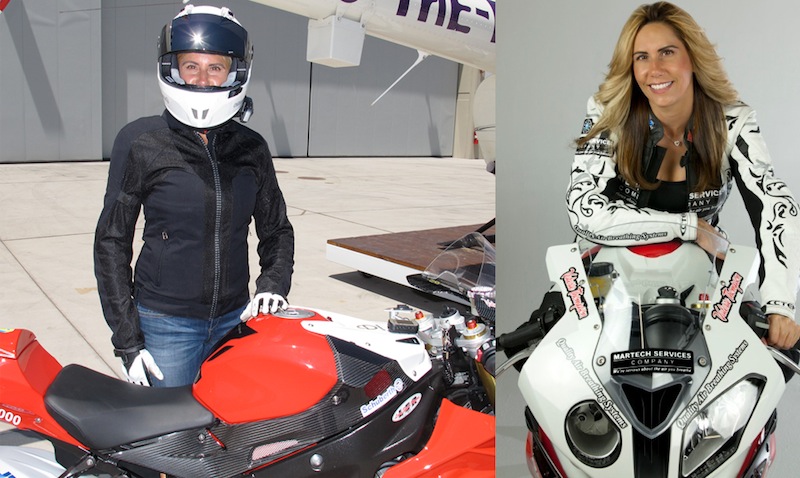 Valerie is part of an elite group of womenwho are setting and breaking gender-neutral records in motorcycle racing because to their talent—nerves of steel—for riding very, very fast. She currently holds five records for land speed racing, her recent performance at the Texas Mile being her best to date.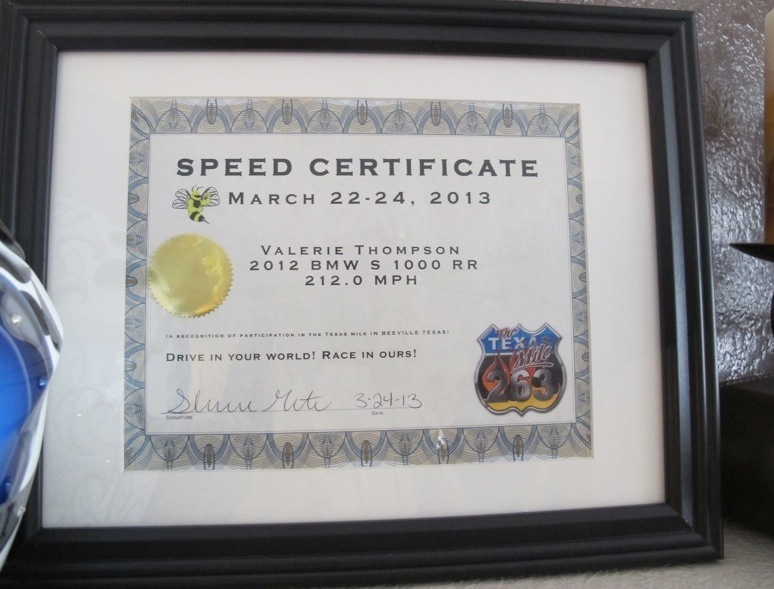 You'd think Valerie has been racing a long time, but this 40-something-year-old woman discovered her need for speed just seven years ago. "I was out of control on the street," she told me, and a friend told her to "take it to the race track." That same year, Rick Hatch, owner of the now-defunct Hacienda Harley-Davidson in Scottsdale, invited her to go to Sturgis and do hot laps on the drag strip there.
"I didn't do a burnout," she recalls. "I just rolled up to the starting line on my Harley-Davidson Fat Boy wearing my HJC dirt-bike helmet, flamed Harley-Davidson boots, blue jeans, and a bling belt—I'm all about the bling—and my distressed leather Harley jacket. And I just started doing hot laps. That's when I fell in love."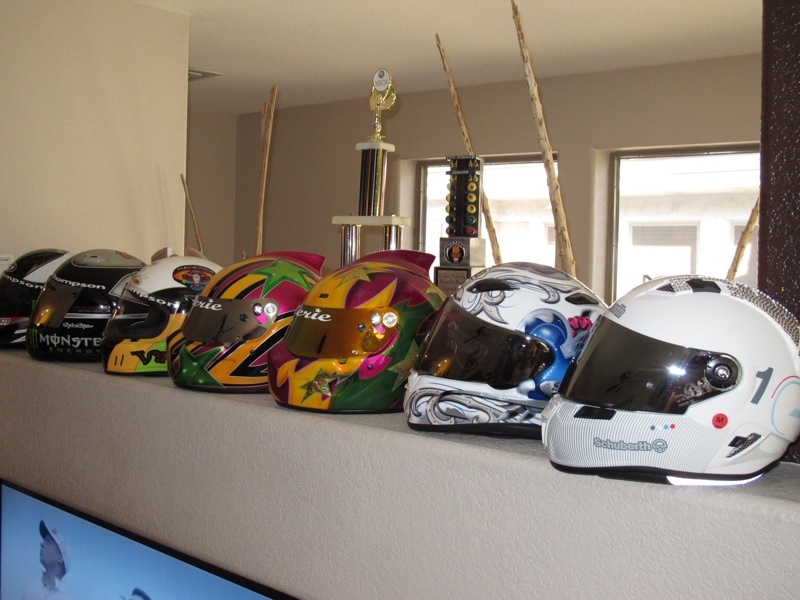 Later Hatch asked her if she'd ride and race the V-Rod Destroyer for the dealership if he were to purchase one. "Everybody wanted the Destroyer when Harley introduced it," Valerie says. "It was the bike every guy wanted. Out of the box, nine seconds, a turn-key racebike." That's when things got serious with her racing, she remembers. "Once he asked about that, I said, 'What am I going to do now? How am I going to transport it? Is he going to let me use his truck?'"
Valerie says her years of working in the banking industry paid off then, as she knew she was going to need sponsors. "That's when I learned about marketing and presentation and that I really needed to be professional about this."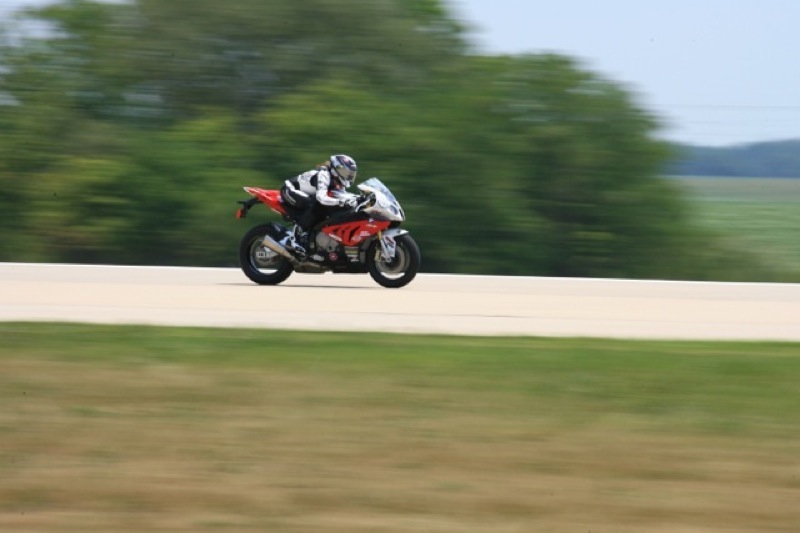 In the six years since, Valerie has been racing straight and fast on a motorcycle. She's competed in the All Harley Drag Racing Associationand has made qualifying runs in the NHRA,leaving her mark on both race series. Her focus now is competing in land speed trials on her BMW S 1000 RR—and she's enjoying every minute of it. "I like to work from the bottom up. I appreciate my life and my career so much better that way. I can appreciate my accomplishments that way," she says.
| | |
| --- | --- |
| While racing is a full-time endeavor for Valerie, seen here at her desk in her home office, it doesn't pay all the bills. She also works part-time in marketing and promotion for an auto auction company. | Spotted on Valerie's desk is "Shattering Barriers" by Delores Seright, which features Valerie's accomplishments. |
For Valerie, racing is a full-time job, and she spends a lot of time promoting her sponsors and seeking new ones. She's quick to point out that being a woman racer doesn't automatically mean sponsors will come knocking down your door. "It's about being in the right place at the right time, knowing the right people and getting through to them," she says. "It's a lot of hard work."
To make sure people know there's a woman in the pilot seat of her motorcycle, self-professed bling-lover Valerie has had her Schuberth helmet and parts of her motorcycle adorned with shiny, shimmering crystals. See more of
this in the video below.

Valerie currently has 17 product sponsors and says Facebook has become her new best friend. "It's a great thing for an industry like mine, a place where I can promote my sponsors." Her biggest fear, she says, is disappointing the people and companies that support her, so managing expectations is also part of the job. "I've developed a thick skin over the years. That is one of the things you get in this industry or with any type of competition. You're competing against other people on and off the track. There are no friends on the starting line."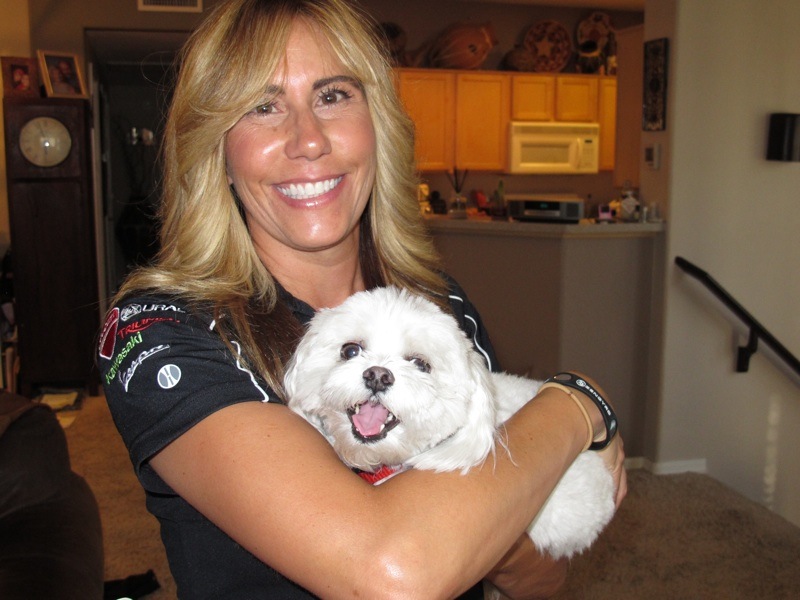 Valerie brings style and grace to land speed racing on and off the track, with her bubbly personality and bright smile earning her an impressive amount of recogniton and a sizeable fan base. "The more high profile you get, the more demands you have, the more people expect," she says. "I've been asked when I'm going to retire. I've said it will be when I go 300 miles an hour. Then I'll think about retiring."
Related Articles