If you think you have to ride a Triumph to wear one of the company's jackets, you're short-changing yourself on a great piece of women's riding apparel. The women's Sympatex Explorer Jacket has been elevated to top billing in my motorcycle gear closet.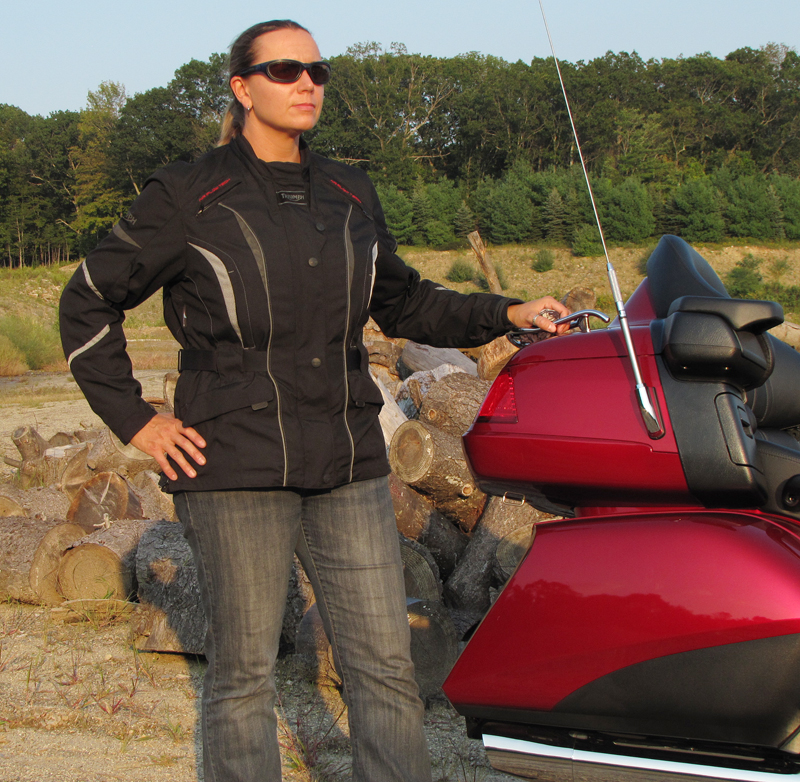 Made of 600D Dupont Cordura with an Airtena reinforced fabric outer shell, this jacket is lightweight, waterproof, windproof and breathable. Two zippered vents in the front and three in back help air flow when it's warm. When it's really hot, though, I leave the Explorer's zipper halfway down for more air-cooling.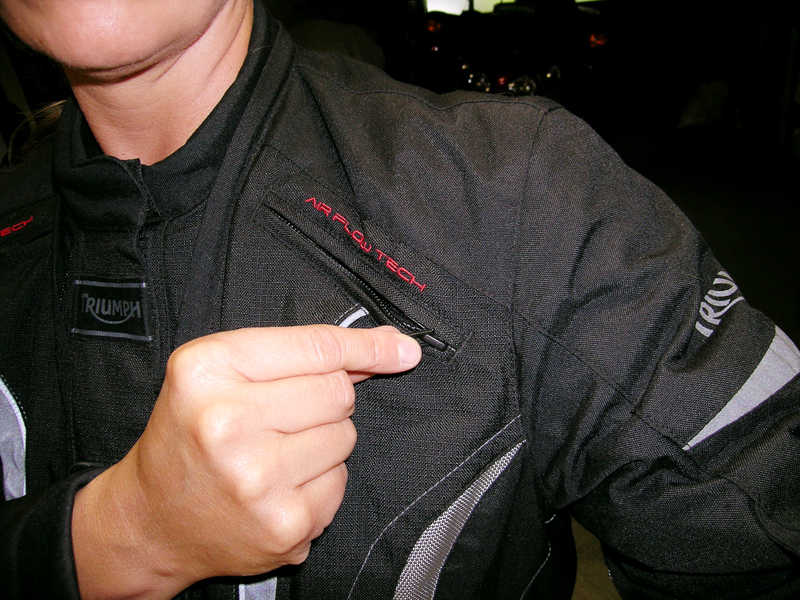 A detachable storm collar offers more protection in the neck area when you need it. I took mine off immediately, stuck it in one of the pockets and never used it. Eventually I took it out of the pocket, put it somewhere, and now I have no idea where it is. The jacket's regular collar closes snugly with a small patch of Velcro, so I never needed the extra collar, anyway.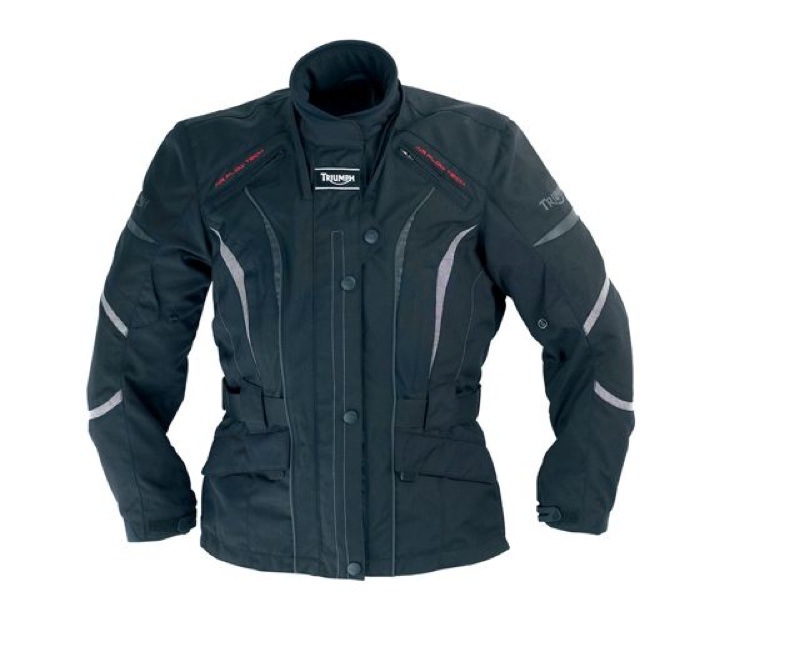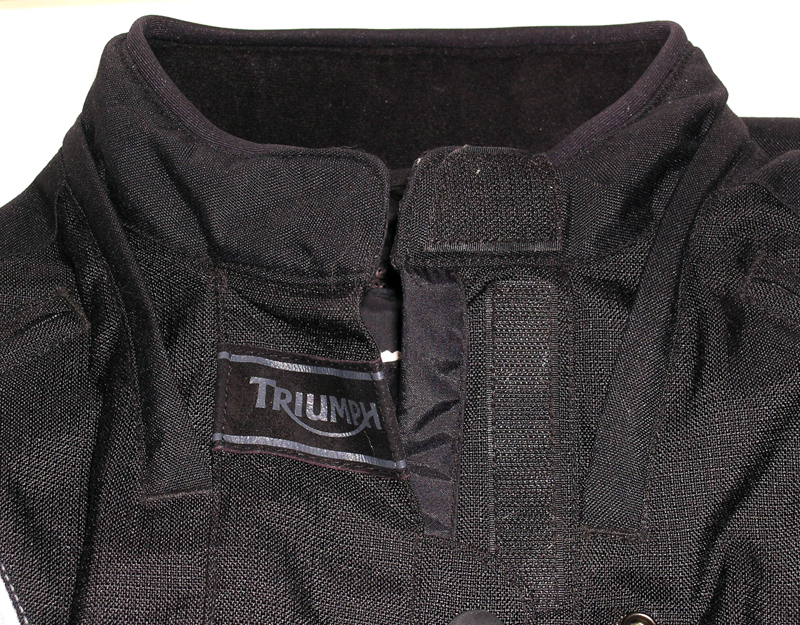 The Explorer's closure system consists of an elastic waistband (storm guard) that snaps in the front, a large inner gusset, two YKK zippers (one is for the inner jacket), and a large outer flap with Velcro and snaps.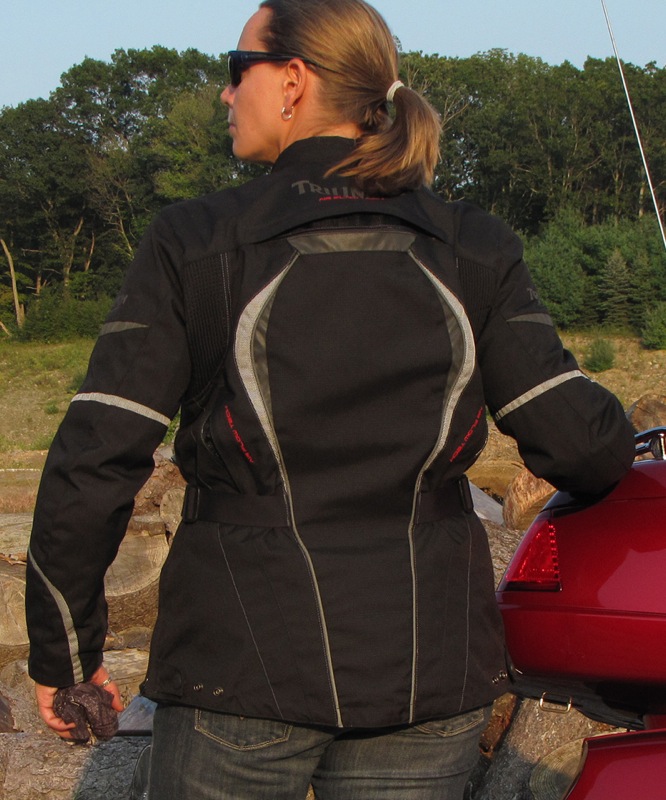 Removable CE-approved shoulder and elbow protectors, a back pad, and reflective piping and fabric make up the Explorer's protective qualities. There's also a zippered attachment sewn into the lower back in case you want to attach the jacket to a pair of riding pants (Sympatex Explorer Jeans are available for $199.99).
| | |
| --- | --- |
| With an adjustable waist belt plus snaps and a zippered gusset at the hip area, this jacket can be easily adjusted to fit a rider's unique shape. | The CE-certified armor in the shoulders and elbows is easily removable from the mesh pockets. |
The jacket's comfort features include stretch panels in the shoulder and back area, a soft microfiber inner collar, and a wealth of adjustability options. For convenience, four zippered, waterproof outer pockets and three zippered inner pockets provide lots of space to store stuff. Two of the inner pockets are in the polyester mesh lining, and the third (with a zipper) is on the right panel between the outer and inner layers.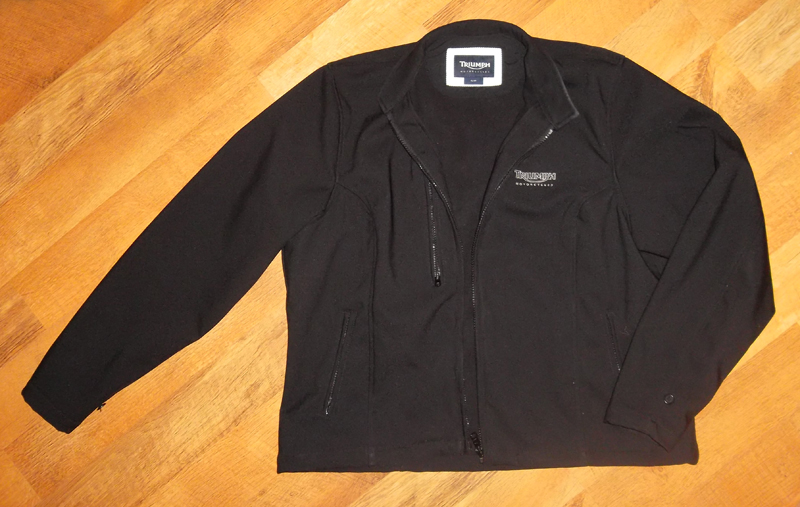 The liner has two zippered hand-warmer pockets and a zippered chest pocket that goes pretty deep. There are also deep interior pockets, one on each side. I use this inner jacket all the time—not just when I'm riding. With it, you don't need to pack an extra, "casual" jacket when you go on motorcycle trips. It's like getting two jackets for the price of one.
I like that the Explorer covers all my bases when going on a long day ride or a multi-day journey—it's a light jacket, a heavy jacket, and rain gear all in one. I got caught in the rain wearing the Explorer, and the waterproof, Sympatex-brand membrane did an awesome job of keeping water out. I stayed dry the whole time.
All these thoughtful features come in what I consider a tastefully attractive package. There are enough Triumph logos covering the Explorer, inside and out, that there's no chance you'll forget who made this product. But the only visible outer logos are fairly small and are displayed across the upper back and both arms. The logos are screen-printed on the black textile in subtle, reflective black ink.
| | |
| --- | --- |
| The Triumph logos are printed in subtle, reflective ink. | Using a flash, you can see how reflective the logo and panels are. |
I know from experience that even a list of features this long on an expensive riding jacket dont mean squat if the jackets not comfortable. I've tested several other Triumph women's textile jackets and have been a little disappointed in the short arm length, which made those jackets unworthy of distance or foul-weather riding. I can't stand it when the sleeve rides up, exposing skin between the cuff and the glove. Thankfully, Triumph has been carefully modifying its women's gear line, taking notes from real riders, and the Explorer has slightly longer arms than the older models. I'd still like a bit more length, but at least I don't get that exposed skin irritation anymore.
| | |
| --- | --- |
| There are many pockets to choose from, but this waterproof pocket located between the outer and inner layers of the jacket is my favorite for storing my ID and money. | The Explorer's interior pockets are generous, but the material is thin, so I store only small paper items in them. I keep bulky items in the outside pockets so they don't press against my skin. |
The only other slight irritation I felt was a little scratching on the neck where the Velcro tab closes the collar. I have to make sure the edge is covered before I set out on a ride or I'll be messing around with it for the length of the ride.
In the end, the Triumph Sympatex Explorer Jacket is one of the most comfortable jackets I've owned. Its versatility keeps me choosing it over most other jackets in my closet over and over again. At $329.99, the Triumph is definitely not the cheapest jacket you can buy, but it's worth every cent. Generous sizing runs from 6 to 18. For more information, visit TriumphMotorcycles.com.
About the Author
Tricia Szulewski has maintained the woman rider's perspective in RoadBike magazine since 1999. As the magazine's art director and staff writer, Tricia feels incredibly fortunate to have a career combining both her passions—art and motorcycles. She is an MSF instructor and logs thousands of miles each year on anything that shows up in the company stable. You can find some of Tricia's bike reviews, adventures, product evaluations and more at RoadBikeMag.com.