I use my blog to share news and fun stuff I think you'll be interested in knowing about, so here are some items I've collected over the last month.
First, I just returned from Los Angeles, where I test rode California Scooter Companys 150cc 5-speed motorcycle—makes a great beginner bike, in-town commuter motorcycle, or vehicle for short hops around town. My review will be posted on WRN soon. If you can't wait, visit CaliforniaScooterCo.com. They're not scooters, though—they're motorcycles!
| | |
| --- | --- |
| Here I am posing on CSC's Babydoll model. I think the bike is so cute! | Here's the Classic model. Top speed is about 65 mph. |
The Love Ride
Speaking of Los Angeles, if you're going to be in the Southern California area next weekend, then try and attend the Love Ride on October 23. Montgomery Gentry is the musical guest. The Love Ride has gone through some changes over the last few years, including moving locations a few times, but this year it's going back to where it was most successful: Lake Castaic, just north of Los Angeles. Grand Marshalls Jay Leno and Peter Fonda will be there, as will a list of other celebrities.
Motorcycling author Sasha Mullins Lassiter, who happens to also be a singer and songwriter, has written and recorded the official Love Ride song. "I'm honored that Oliver [Shokouh, founder of the Love Ride] and the Love Ride committee accepted this project," said Sasha. "What he and his team have created with the Love Ride represents the giving heart of the motorcycle-riding family. With the economic challenges facing charities these days, in my small way, I wanted to contribute to a foundation in our lifestyle that has the ability and resources to help all kinds of causes."
The Love Ride song is available on iTunes. To learn more about the Love Ride and its 28 years, visit LoveRide.org.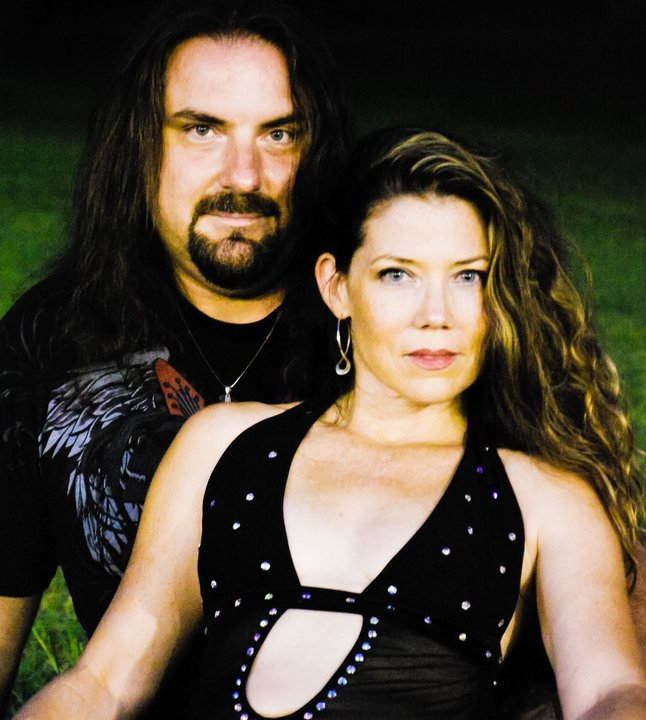 Save The Tatas Month
We all know October is Breast Cancer Awareness Month. With each order placed on its Web site, RidersWraps—one of our longtime advertisers—is giving away a free wrap to a woman or child suffering from hair loss due to illness. Visit RidersWraps.com and make a purchase to help those suffering from illness feel more comfortable with their hair loss.
Around-the-World Traveler
You may have heard of Dr. Greg Frazier, the guy I call the "Indiana Jones of Motorcycling" who's circumnavigated the globe on a motorcycle five times. Greg, a writer and friend (and fellow Montanan), stopped by the WRN offices a few weeks ago on his way to the West Coast. Greg brought me copies of two of his latest projects. His new book, "Motorcycle Adventurer," is the story of Carl Stearns Clancy, the first motorcyclist to ride around the world. He did so in 1912 and 1913. Greg spent years researching this book, which makes for an exciting read. Next year will be the 100th anniversary of Clancy's ride, and Greg plans to host a ride following the US portion of Clancy's route. Click here to learn more about the Clancy Centenary ride.
| | |
| --- | --- |
| Greg holding his latest book, "Motorcycle Adventurer." | Greg holding a copy of "Road Heroes," a DVD in which he's featured. |
Greg is also a part of "Road Heroes," a DVD featuring the stories of motorcycle adventurer travelers. It's produced by the Horizons Unlimited folks, a group that is basically a portal for all things related to motorcycle adventure travel. Visit HorizonsUnlimited.com to order the DVD. Click here to visit the "Motorcycle Adventurer" book page on Horizons Unlimiteds Web site. The book can also be ordered through Amazon.com.
Motorcycling TV
I've had many people approach me over the years about doing a women's motorcycling TV show, but for some reason the powers that be sitting in the network executive offices don't seem interested. However, they are interested in shows with the following promo line: "They're hairy, they're hungry, and they're hitting America's back roads—one bite at a time. Hairy Bikers."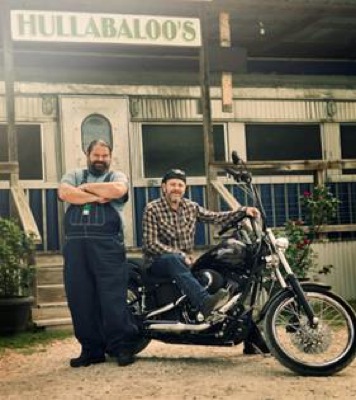 Yep, that's the name of a new show on the History Channel debuting October 14. Two bikers, who are hairy, travel back roads on their motorcycles eating their way through towns. But they don't just cook and eat with the locals—they do everything it takes to put a meal on the table. They spear bullfrogs, trawl for shrimp and capture gators with a crossbow. They clean roadkill, harvest wheat for beer and track down wild boars. Sound like good TV? I'll let you be the judge.
Speaking of TV, Jamp;P Cycles, the motorcycle parts distributor based in Anamosa, Iowa, that sells everything from motorcycling gear to chrome parts for your bike, was called upon by the producers of "Extreme Makeover: Home Edition" to be part of an upcoming episode.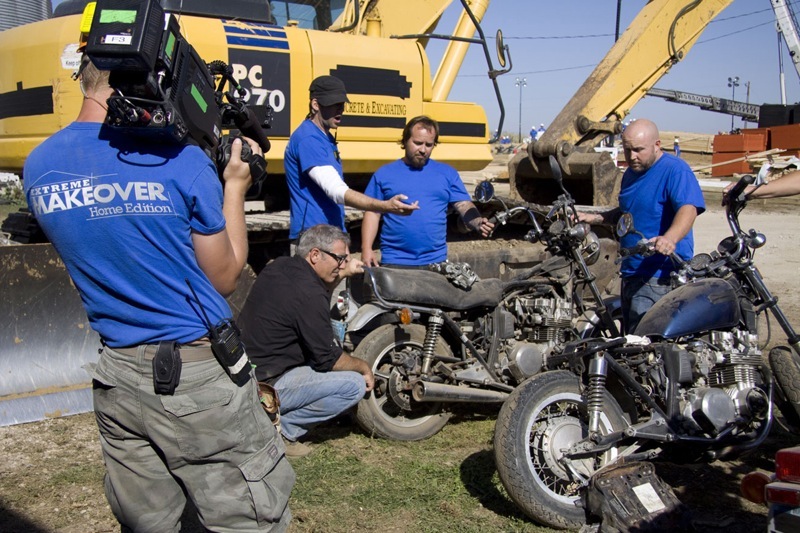 The Jamp;P folks can't spill the beans on what part they actually played in the show, but it involves a needy family (of course you already knew that), and well, that's all they can say. For information on when the episode will air and to watch some behind-the-scenes footage, visit Jamp;P Cycles' Facebook page.
Winter Getaways
If you have some money and time and want to get away this December on your motorcycle, consider South Africa. It's summer there, and the weather is ideal. Due South Motorcycle Tours is offering a seven-day tour called the Lowveld Legend Tour that will take place on December 15-21, 2011. The tour's price includes all accommodations, two meals a day and use of a BMW 650 GS or 1200 GS.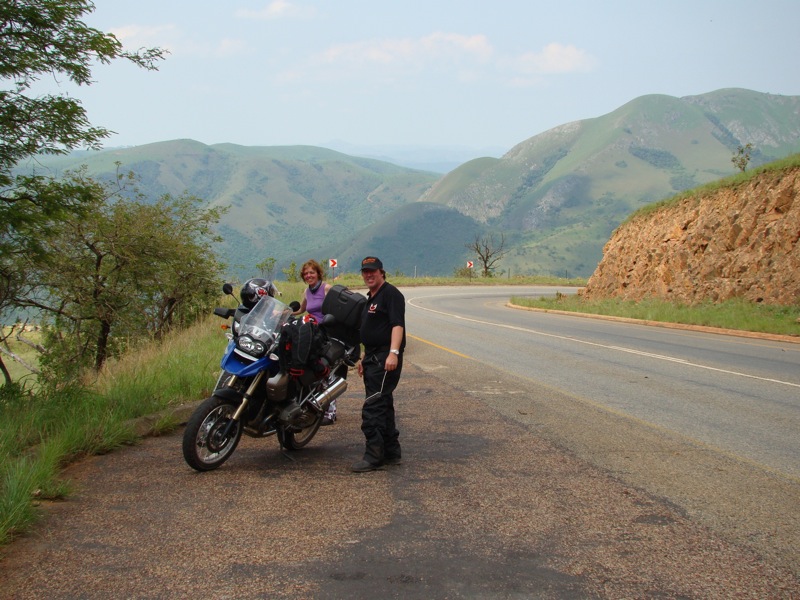 I visited Tanzania on a photo safari in February and am excited to go back to Africa. While I can't make this tour, I'm hoping to do one of Due South's tours in the coming year. To take advantage of this winter special, visit Due-South.co.za or email owner Joe at info@due-south.co.za.
Speaking of motorcycle touring, if you're looking to go somewhere exotic with women riders only, our favorite touring company in India, Back-N-Beyond Travels (owned by an enterprising woman named Moksha), is hosting several women-only motorcycle tours over the next few months, including one on December 3-17, 2011. Visit Back-N-Beyond.com to learn more.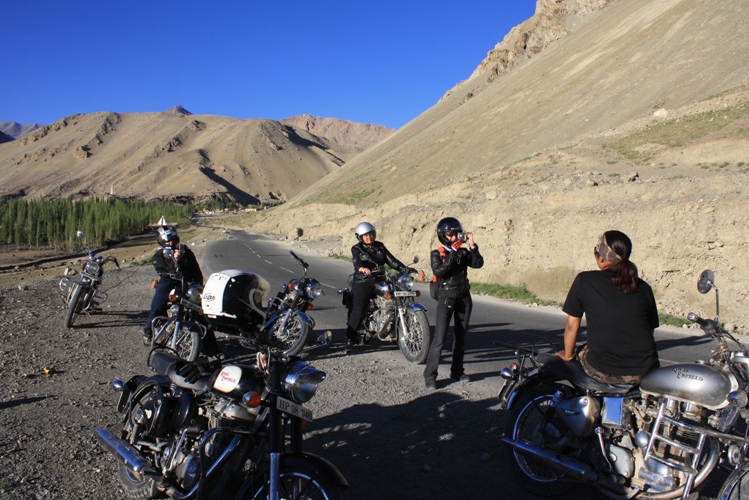 Road Rage Coffee
I'll end my blog with a new product with an interesting twist. Garage Coffee Company, a coffee roaster with motorcycling roots, is offering a new blend of coffee called Road Rage, made with five premium beans from around the world. For non-caffeine drinkers, try the decaf blend called Anger Management. Garage Coffee Company was started by the guys behind Garage Leathers, a manufacturer of leather motorcycle bags.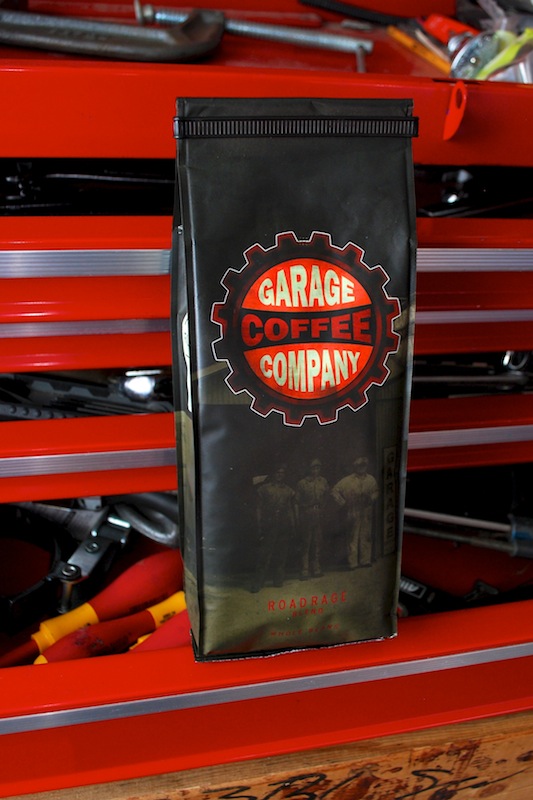 Both blends are available in whole bean, drip, espresso or French-press versions. Prices start at $12.95 for a 13 oz. bag. Shipping prices vary depending on the order. For more information, visit GarageCoffeeCompany.com.