Riding a motorcycle onto a flatbed trailer with a ramp is a nerve-racking endeavor. I don't care who you are—man or woman, it's no fun having to duck-walk or feather the throttle to ease a heavy motorcycle up a rickety metal ramp onto the short length of a trailer bed.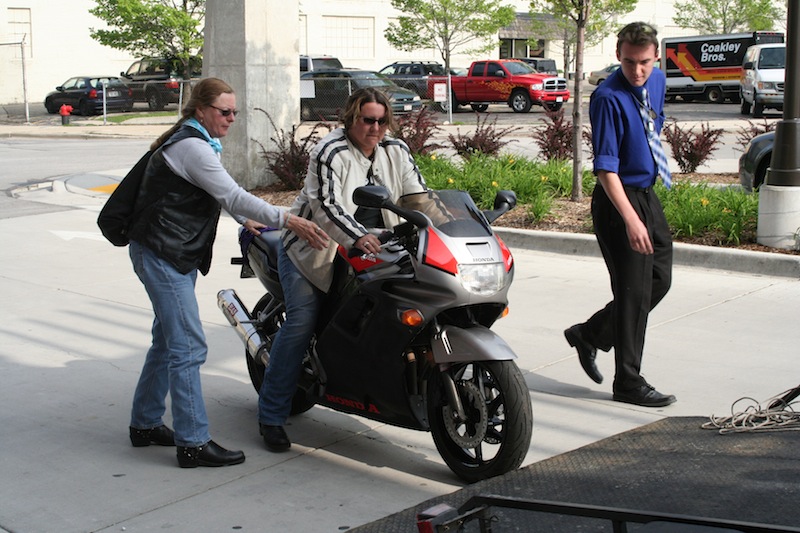 | | |
| --- | --- |
| Up she goes, pursed lips and all! | Ahhh—she did it! All smiles as friends help tie down the motorcycle on the trailer. |
What's worse, a large number of motorcyclists drop the bike while riding up the ramp. Of course, most are too embarrassed to share that, including me. Well, it wasn't me—it was my dear, sweet husband, Norm. He was riding my Harley-Davidson Street Glide up a ramp when the ramp came out from under him midway up. Bam! Down he and my motorcycle went. The crazy part is that we weren't even using a metal ramp. We were using wooden boards. How bad is that! He gets a free pass on that one. The rear end of his Road King, which had already been loaded onto the trailer, caught my bike as it was tipping over, so there was minimal damage, thank goodness!
If you don't own an enclosed motorcycle trailer with an easy loading ramp, flatbed trailers and pickup trucks are other options for hauling a motorcycle. My trailer didnt come with a motorcycle ramp, and in my quest to find a decent one, I discovered a great retailer called DiscountRamps.com. This online store has tons of ramps to choose from that are designed specifically for motorcycles—at great prices, too! Unfortunately, I discovered this company after Id already spent hundreds of dollars on ineffective ramps purchased locally from hardware and ranch-supply stores. These ill-fitting ramps were either way too short or too narrow, or the rungs were so far apart that I feared our feet would get caught as we eased the bike up the ramp. With each purchase, I naïvely hoped this one would work.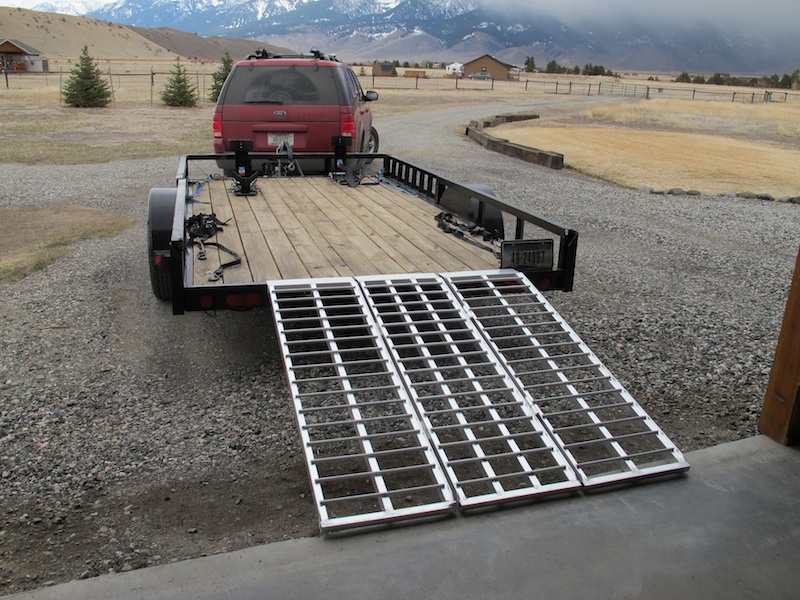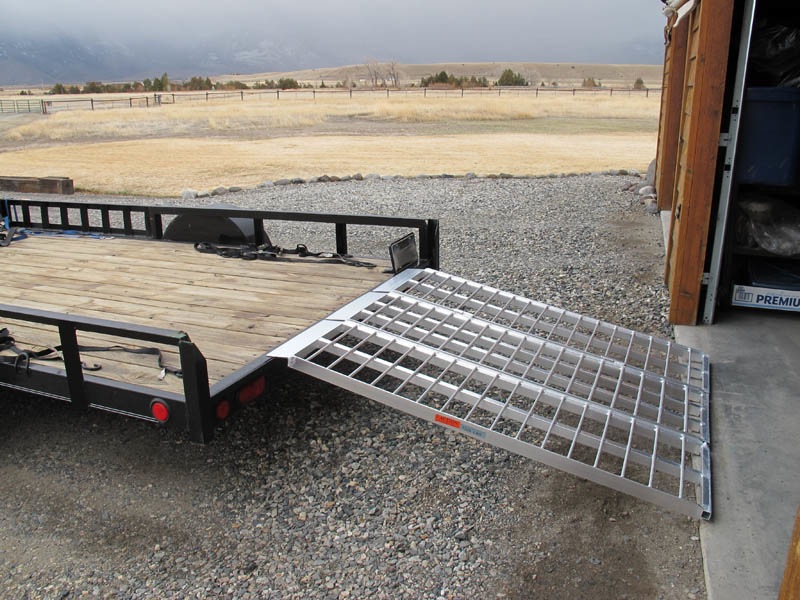 DiscountRamps.com has many different sizes of ramps to accommodate various combinations of trailers, pickup trucks, and motorcycles. To help you figure out the best ramp for you, the site includes a "ramp calculator." To use, simply type in the measurements of your motorcycle wheelbase, motorcycle ground clearance, and trailer or pickup loading height. Click the photos below to enlarge them to see my measurements in the ramp calculator
| | |
| --- | --- |
| The measurements I used for my 2008 Street Glide—the longer and lower of the two motorcycles my husband and I own—were wheelbase 63.5 inches, ground clearance 5 inches, and loading height 18 inches. | The handy ramp calculator on DiscountRamps.com determined that I needed a ramp with a minimum length of 55 inches. The nearest size up from that was 60 inches. The calculator steered me in the right direction. |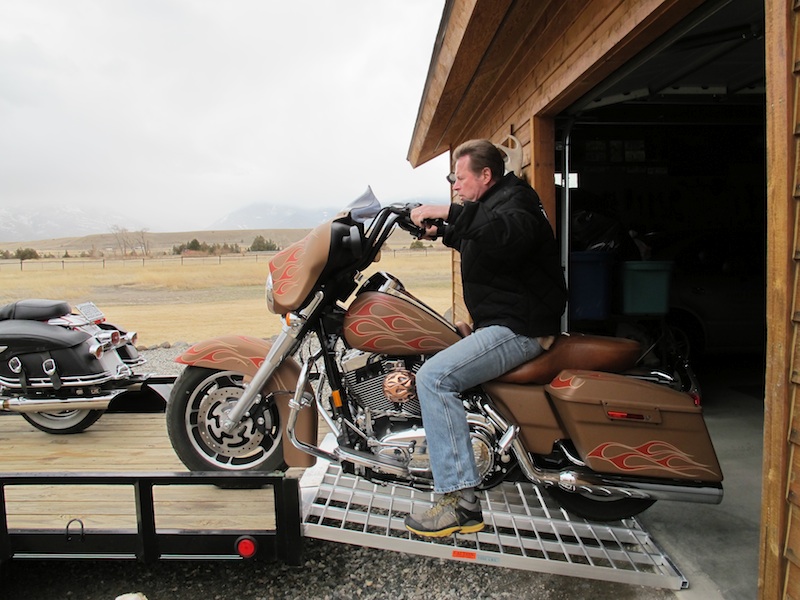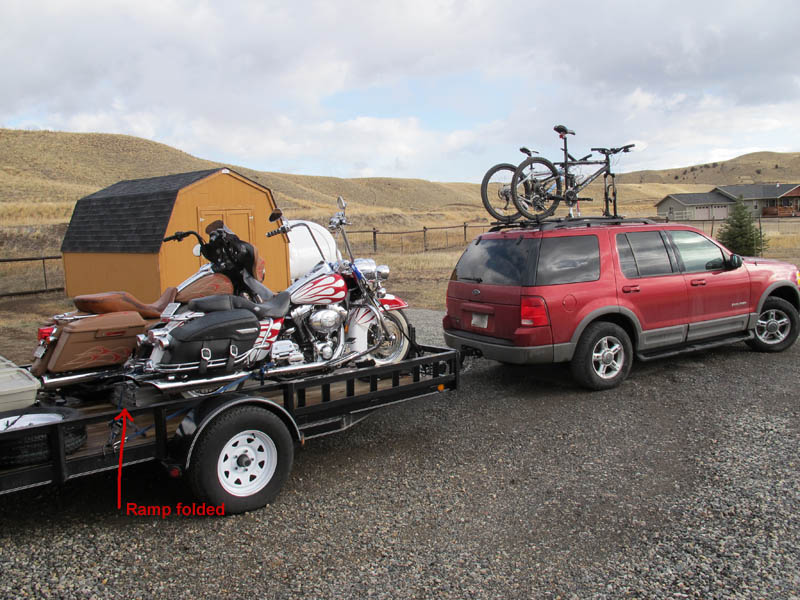 The Road King is one of Harley-Davidson's most popular models, so for those curious to see how that bike loaded up, here are a couple of pictures of Norm riding his 2000 Road King Classic up the TF-6050 ramp. No bottoming out here.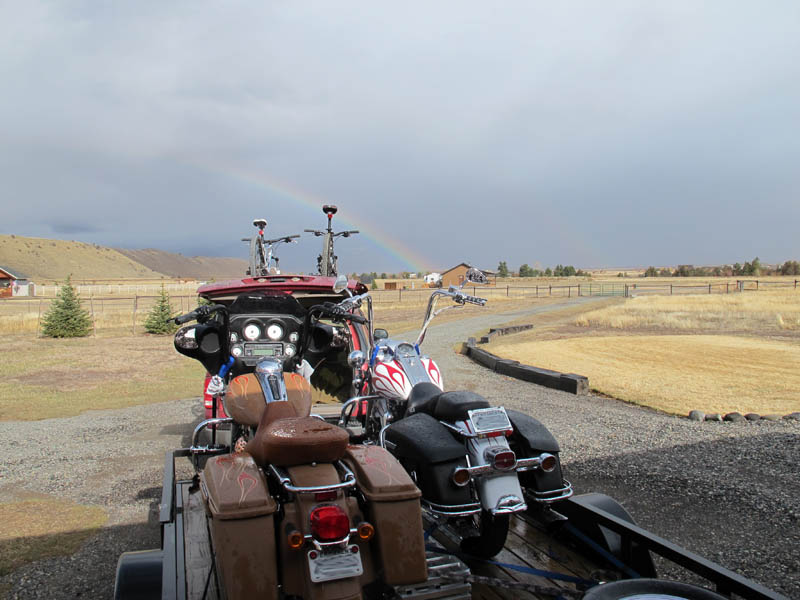 A few things to note: As you can see in the photos, we used the edge of our garage to reduce the angle of the ramp and make the incline less steep. Of course, achieving this ideal angle will not always be possible. When we were in Arizona loading the motorcycles up for the journey home, we had a hard time finding just the right pavement angle to maintain this ideal slope. In that case, your choices are to find a longer ramp or to search around for the perfect angle of pavement. We found that on a sloped stretch of pavement near the loading dock in the back of a grocery store.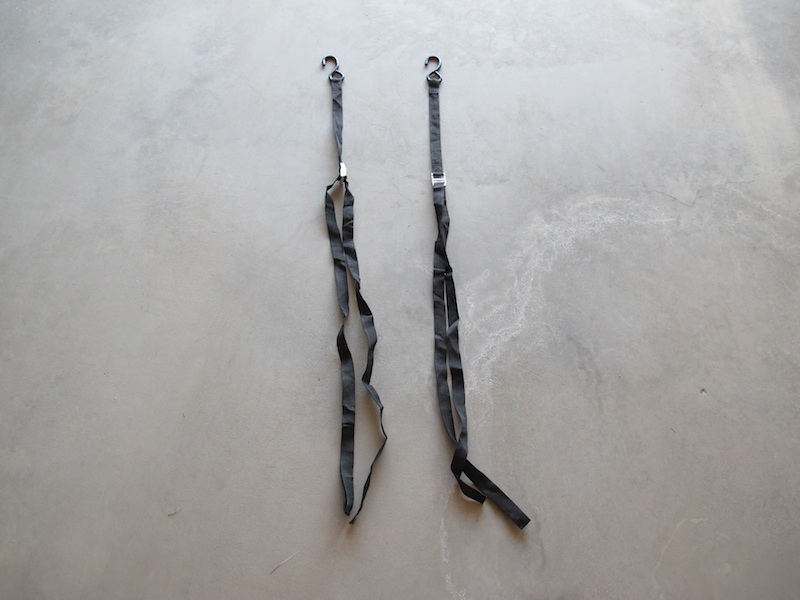 To sum up the pros of this trailer over other ones Ive used:
Extra wide to accommodate planted feet when loading; ideal for wider motorcycles
Close rungs
Serrated rungs
Foldable
Lightweight (just 32 pounds—I can lift it!)
Easy to find your "best" size using the Ramp Calculator on DiscountRamps.com
The TF-6050 sells for $199.99, plus $35 shipping and handling—a good price for getting just the right size ramp. DiscountRamps.com has tons of ramps for all kinds of equipment. If you're into any kind of powersports you'll likely have fun browsing all the different options and accessories available there.
Visit DiscountRamps.com and tell them you heard about them on Women Riders Now (WRN)!
Related Articles
An Easy Way to Tow Your Bike
Editors Pick: Trailer in a Bag