One of the most frustrating things I've found about the market for women's motorcycle gear is the difficulty of finding a pair of shorty gloves that work. In my 11 years of riding sportbikes, I can't tell you how many shorty-style gloves I've tried, and most of them either do not fit me properly or don't last. I recently tested a pair of Speed and Strength's Little Miss Dangerous Gloves to see how they stack up against other gloves I've tried.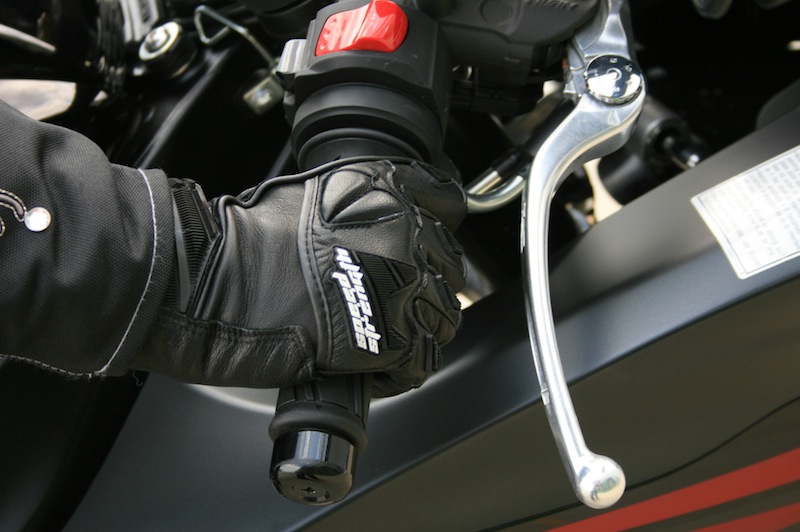 The Little Miss Dangerous Glove uses a sleek leather frame in its overall construction with a reinforced leather palm. The leather is thinner than what Im used to in a riding glove. As a sportbike rider, Im accustomed to wearing thicker gloves with Kevlar or carbon-fiber reinforced knuckles. You cant compare the Little Miss Dangerous Gloves to these highly protective ones, as they use two completely different types of construction. The thinner frame of the Little Miss Dangerous Glove seems to be more suited for a cruising riding style rather than a sporty one.
The main reason a rider wears gloves is for protection—protection from the elements and flying debris and protection in the event of an accident. So in a crash, I wonder how the Little Miss Dangerous Gloves would hold up compared to thicker-framed gloves or gauntlet-style shorty gloves. A gauntlet glove is more likely to stay on in a crash, and thicker leather provides more abrasion resistance.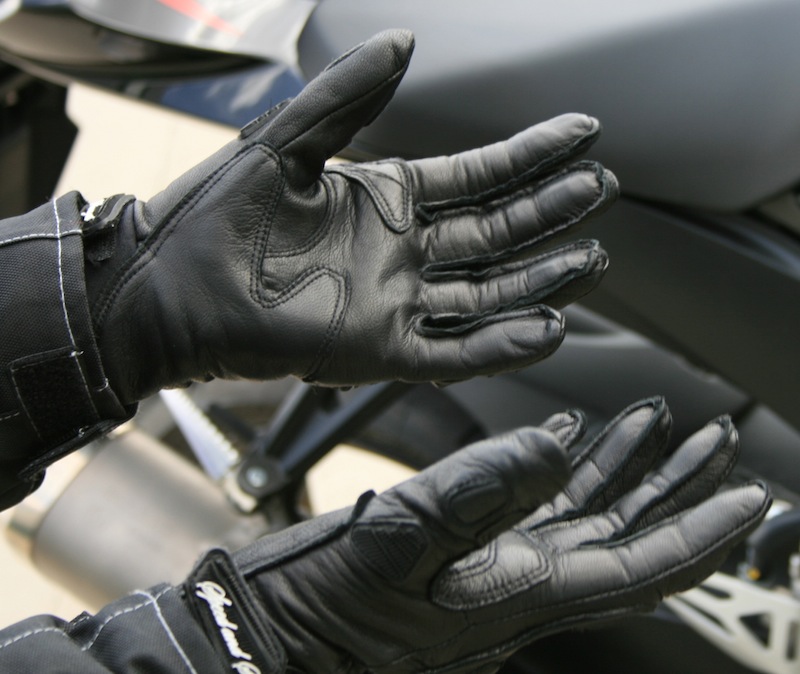 The top portion of the hand and fingers is padded with thermo plastic rubber, providing comfort and additional protection. The Velcro hook and loop wrist closure makes the gloves quick and easy to put on, though the closure was a bit weak and easily came open when rubbing against my jacket's sleeve.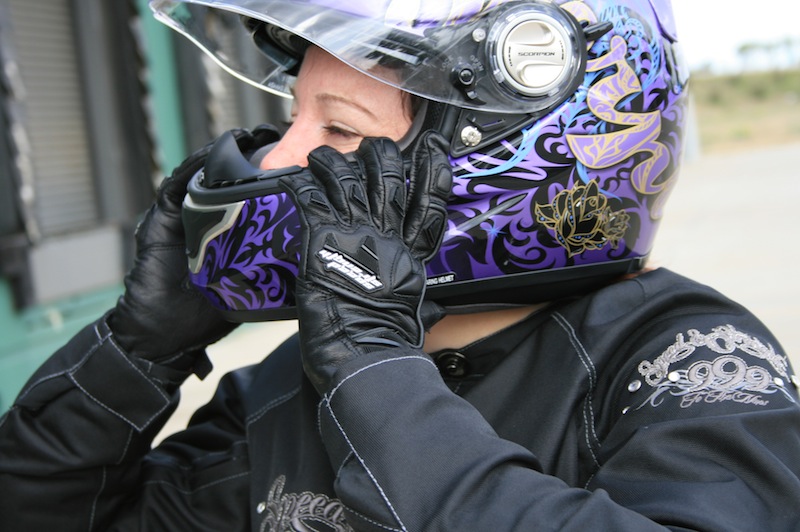 The gloves are designed with a natural curve in the fingers, giving them what Speed and Strength describes as a "pre-curved race-cut fit." That said, I found the fit to be extremely snug—the gloves feel more like a second skin. While the gloves were a bit restrictive for my taste, the padded finger protectors and reinforced leather palms allowed for a firm and reassuring grip on the handlebars.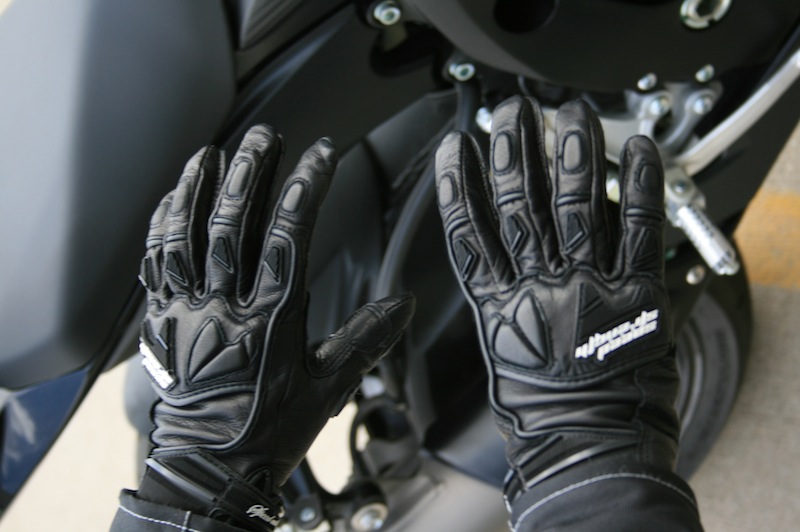 The benefit to the gloves being so tight against the hand is that they are not bulky and do not bunch up in the palmswhen grabbing the handgripslike heavier leather gloves do. Although they werent a perfect fit for me, the snug fit and thin leather might be just what a woman with smaller hands needs. Just be patient and allow for a longer break-in period.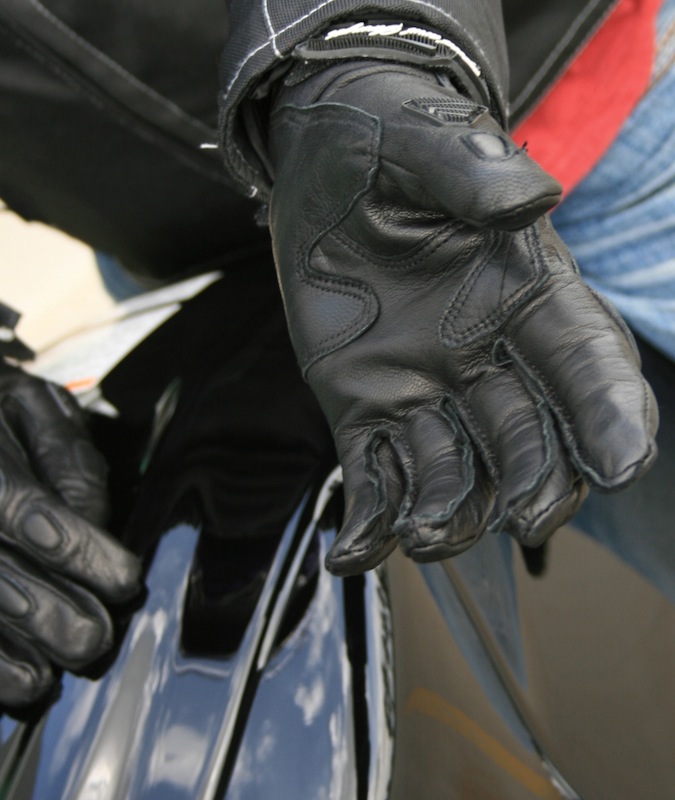 I found the Speed and Strength Little Miss Dangerous Glove to be a simple, street-wise garment with limited crash protection. Overall, the gloves are a cost-savvy purchase for the everyday street bike rider. The Little Miss Dangerous Gloves are available in black in women's sizes S-XL for $49.95. The gloves do tend to run a size smaller than your normal size, so be sure to get a size larger than you normally wear. For more information and to find a dealer, visit SSGear.com.
Related Articles