Editors Note: The original story on the AMA Women amp; Motorcycling Conference seminars ran on April 10, 2012, when the initial lineup was announced. This story now includes six more seminars just announced. Weve incorporated the new seminars in with the existing so you can see the full lineup of seminars being offered.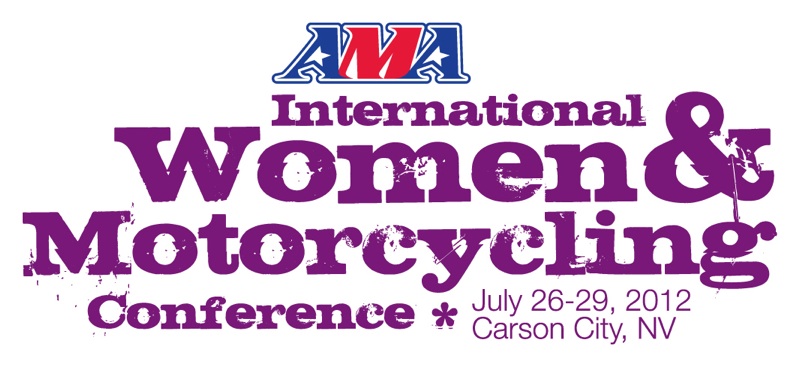 The AMA is announcing its lineup of seminars at the 2012 AMA International Women amp; Motorcycling Conference. The conference will take place July 26-29 in Carson City, Nev. In keeping with the conference theme of "Ride Well," the seminar lineup includes topics that promote safety, health, awareness and preparation.
"We are thrilled to announce the first part of our exciting seminar lineup," said Tigra Tsujikawa, who is organizing the conference. "Seminars are always one of the most popular activities at the AMA International Women amp; Motorcycling Conference, and the women conducting these seminars all have a true passion for sharing their expertise."
The seminars include:
"Get Involved: How You Can Protect Your Right to Ride and Race," hosted by Jessica Irving, AMA grassroots coordinator, andNancy Sabater,2011 AMA Motorcyclist of the Year
"Women in the Business Of Motorcycling," hosted by Jenny Lefferts, president and founder of MAD Maps
"The Best of Motorcycling Tips, Tricks and Techniques," hosted by Diane Ortiz, president of the Big Apple Motorcycle School
"The History of Women in Motorcycling, and Women of the AMA Motorcycle Hall of Fame," hosted by author and Hall of Fame inductee Cris Sommer Simmons
"How to Pack amp; Eat Healthy for the On-the-Road Motorcyclist," hosted by health and fitness consultant Debbie Voss
"The Power of PINK: Aligning Power, Integrity, Negotiation amp; Knowledge," hosted by personal growth and performance consultant Eldonna Fernandez
"Motorcycle Matchmaker," by veteran motorcycle instructor Christine Firehock
"Why Motorcycle Riding is Good for Your Health," presented by psychotherapist Jana Mulvaney
"The Health Benefits of Off-Road Riding," with Jo-Anne Farquhar, director of communications and public affairs for Canadas Motorcycle amp; Moped Industry Council (MMIC), and Kellee Irwin, chairwoman of the Motorcyclists Confederation of Canada
"Wherever the Road Takes You," with Athena "Chickie" Ransom, owner of Vagabond Cycles
"Riding Past Your Limitations," presented by Holly Ralph, a director of the Canadian Motorcycle Association and the Canadian Vintage Motorcycle Group
Motorcycle Helmet Seminar, conducted by Randy Northrup of Schuberth North America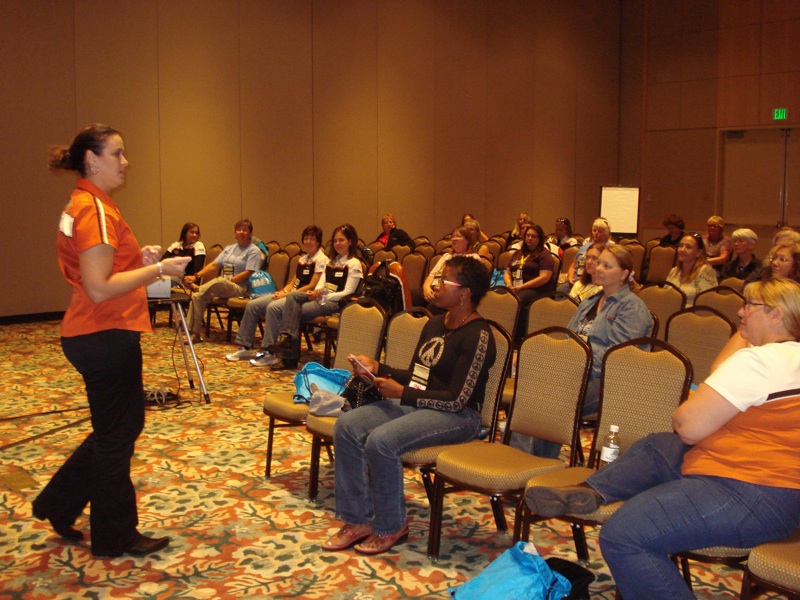 In addition, the WMF Moto Action Center, presented by Progressive, will host a series of seminars during the conference. The WMF is the Womens Motorcyclist Foundation, which is headed up by Sue Slate and Gin Shear. Sue and Gin are expert riders and always bring an interesting and educational lineup of seminars to the womens conference.
Here are the topics to be covered:
"Riding Twisties," presented by Sue Slate or by Walt Fulton of Street Masters Motorcycle Workshops
"Loading Your Motorcycle Solo," presented by Gin Shear
"Developing a Relationship: Understanding Your Bike End to End, Top to Bottom!" presented by Peg Preble
"Picking Up Your Motorcycle," presented by Gin Shear
"Dual Sport Riding: Preparing Yourself, Finding the Right Bike and Opportunities for Riding,"presenter to be announced
"Simple Roadside Fixes," presenter to be announced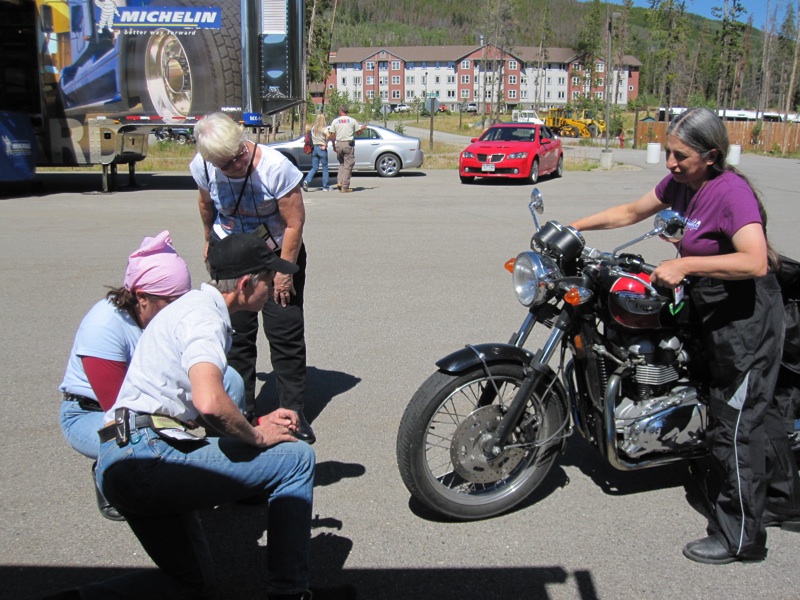 In addition to the seminar lineup, the 2012 AMA International Women amp; Motorcycling Conference will feature a health fair, where women can get a variety of health screenings, such as mammograms and cholesterol and blood pressure checks. Conference participants will also have the opportunity to donate blood. "Riding well means many things to women motorcyclists," said Tsujikawa. "In a broader, more philosophical sense, it is also a call to action to be supportive members of our riding community."
Through April 30, AMA members can rack up significant savings through AMA member-only pre-registration, which offers a discounted price of $125 to attend the conference. After April 30, the fee for AMA members increases to $175, and registration opens for non-AMA members. Attendees can register here now.
"In addition to the dozens of benefits we already enjoy as AMA members, the conference adds yet another," Tsujikawa said. "With a non-member registration rate starting at $235, a $49 AMA membership not only pays for itself, but opens the door to anyone who wants to take advantage of the early registration discount."
Included in the registration fee to the AMA International Women amp; Motorcycling Conference is entry to seminars, the marketplace, the moto action center, the Saturday Womens Health Fair, and the Friday night cookout and Saturday night closing celebration banquet, pluspriority registration for manufacturer demo rides. The AMA will also provide each registered attendee with aconference T-shirt and gift bag. A preliminary event schedule is posted on the AMA's Web site.
Related Articles