Why am I smiling while holding a set of pliers? Because every once in a while, I get pretty excited about a new gadget I receive to review. The latest is this cool set of pliers cleverly called VamPLIERS. I don't know how I lived without them!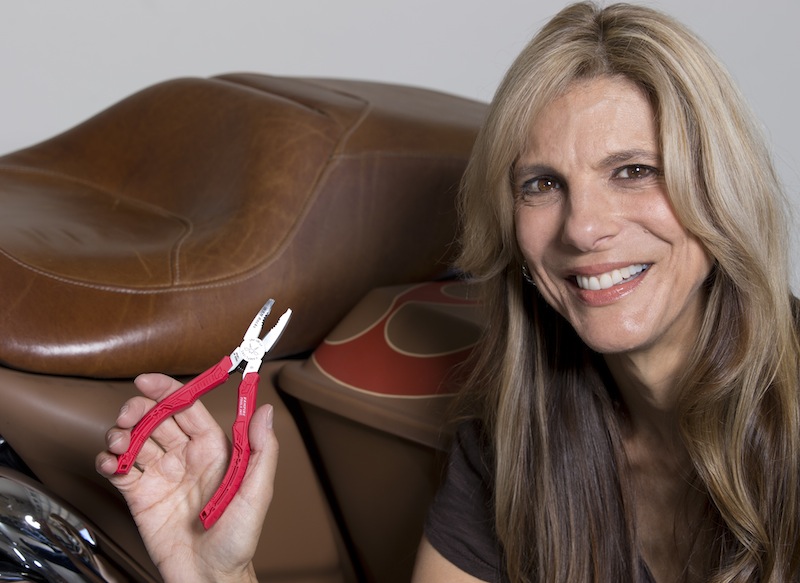 Have you ever stripped a tight screw while trying to remove it? Old screwheads made of cheap metal can be easily stripped when a person tries to loosen them. So what do you do? You reach for a pair of pliers to try and loosen the screw, but most pliers were not made to grip screws, and so their thin ends slip right off. Enter VamPLIERS, made by the Vampire Tool Company. I just love that VamPLIER name!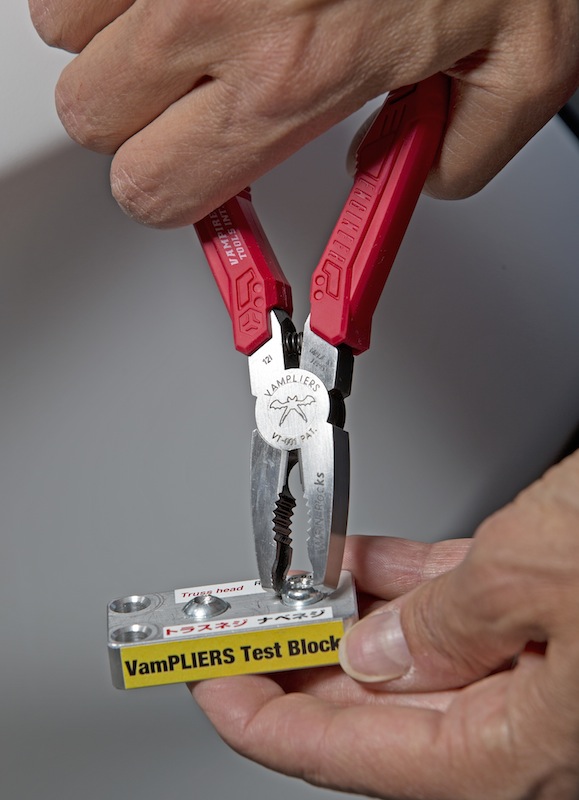 In addition to removing stripped screws, VamPLIERS are great to use when you don't have the right size screwdriver handy. These days, the bolts and screws on motorcycles come in many different sizes, and if you don't have the correct size Allen wrench or other screwdriver on hand, well, you're screwed! Here's an example of how the VamPLIERS help me with my motorcycle.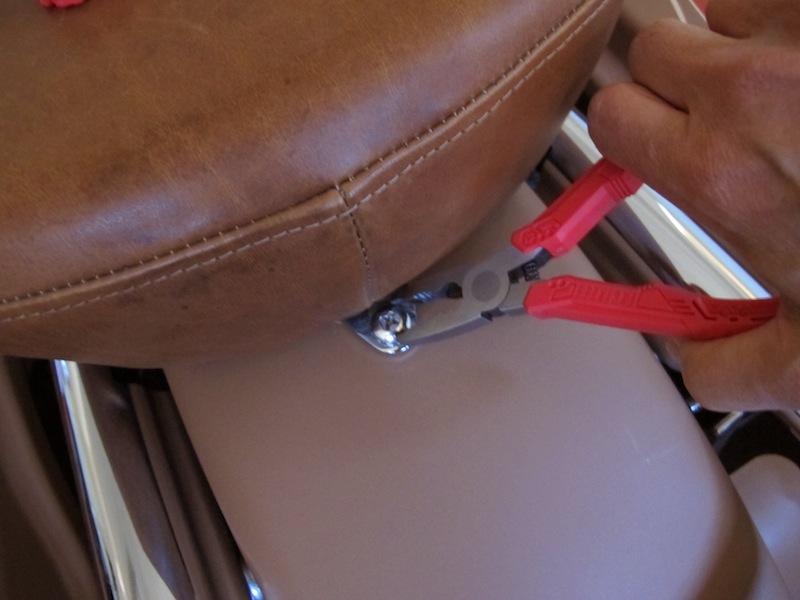 When I put my motorcycle's battery on a trickle charger—which I do to keep the battery fresh when I'm not riding the bike—I have to remove the seat to get at the battery. The screw that secures the seat to the bike needs a Phillips-head screwdriver. If I don't have one, I can't remove the screw. But having the all-purpose VamPLIERS in the tool kit in my saddlebag with me at all times means I can remove the screw when I don't have a Phillips around.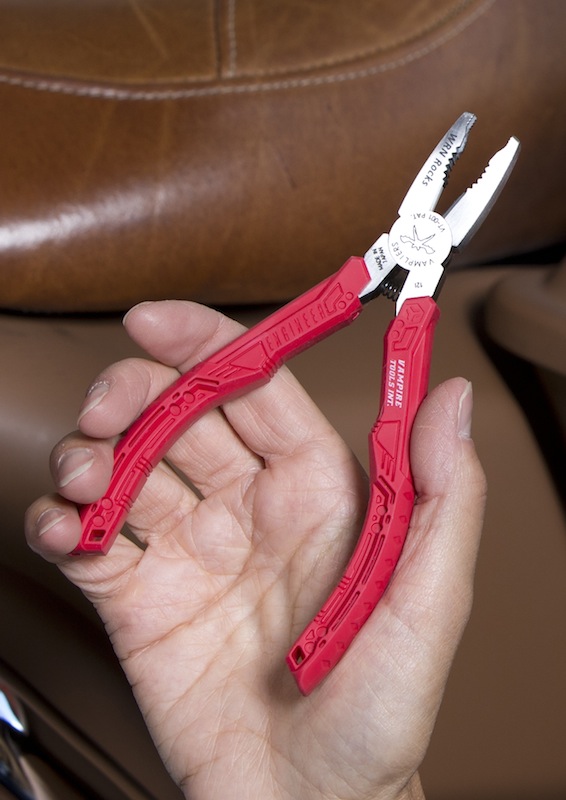 The vertical and horizontal serrated jaws on the VamPLIERS are what enable them to grip even the most stubborn screws. The VamPLIERS are made with tough carbon steel from Kobe Steel of Japan. And the whole design is patented, so VamPLIERS are the ones to have.
Removing screws is just one application for VamPLIERS—they can also cut through wire. I have a fencing project this summer that will require me to cut through a roll of chicken wire, and my VamPLIERS will be perfect for the job.
| | |
| --- | --- |
| Vampire Tool Company will customize any pair of VamPLIERS with a name thats up to 12 characters, making them a great gift. As you might notice from the picture above, I customized my VamPLIERS with "WRN Rocks." | VamPLIERS come with an elastomer cover that protects the tips when not in use. |
Thank you, Vampire Tool Company, for making my life easier. Do I sound like I'm trying to sell the VamPLIERS? You bet I am. I'll get behind any product that does what it promises and offers a lot of value for the money. These pliers would make a great gift for Fathers Day (just around the corner!), as well as for friends and for corporate gifts.
VamPLIERs cost $34.97. Customization is an additional $4.95. To purchase and see the many applications of VamPLIERS—including projects around the house and with your motorcycle, car, bicycle, computer, and even mobile phone—check out the Vampire Tool Company website at VampireTools.com. While there, check out the four-in-one combo scissors, another gadget youll wonder how you ever lived without. Any questions, please call the company at 949.748.0552.