On Friday, May 3, women motorcyclists from Alexandria, Minn., to Capetown, South Africa, to Budapest, Hungary, hopped in the saddle to show the world that
more women than ever
areriding their own.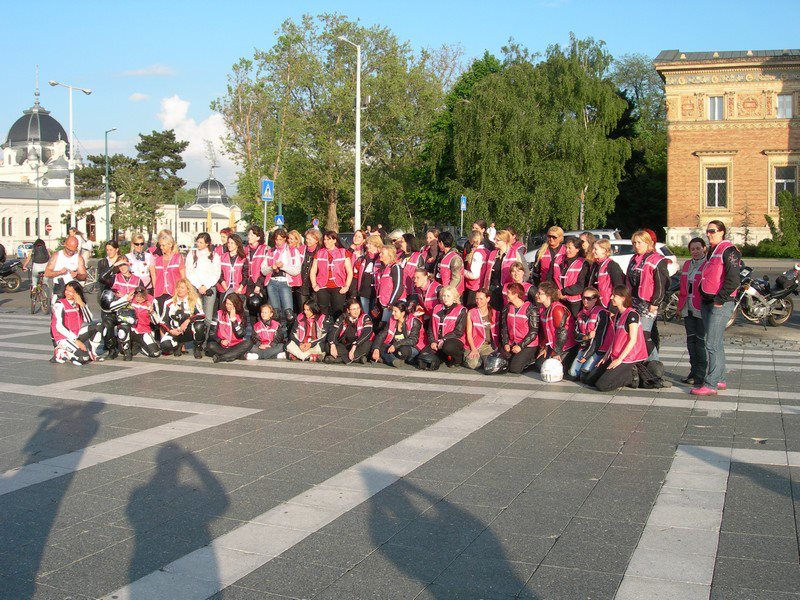 The seventh annual International Female Ride Day (IFRD)saw thousands, maybe even millions, of women from all over the world getting on their motorcycles to ride. The goal of this globally synchronized one-day event is to show the high number of women that participate in the sport.
"Women have always enjoyed motorcycling, and every year this campaign brings attention to its empowering message as a reminder of just how many women already ride," said Vicki Gray, creator of IFRD and founder of Motoress, an online community for motorcyclists. Vicki and her team worked hard to gather these photos from all these women for a contest they were running for best IFRD photo. Thank you to them for allowing us to use these photos in our coverage of the event.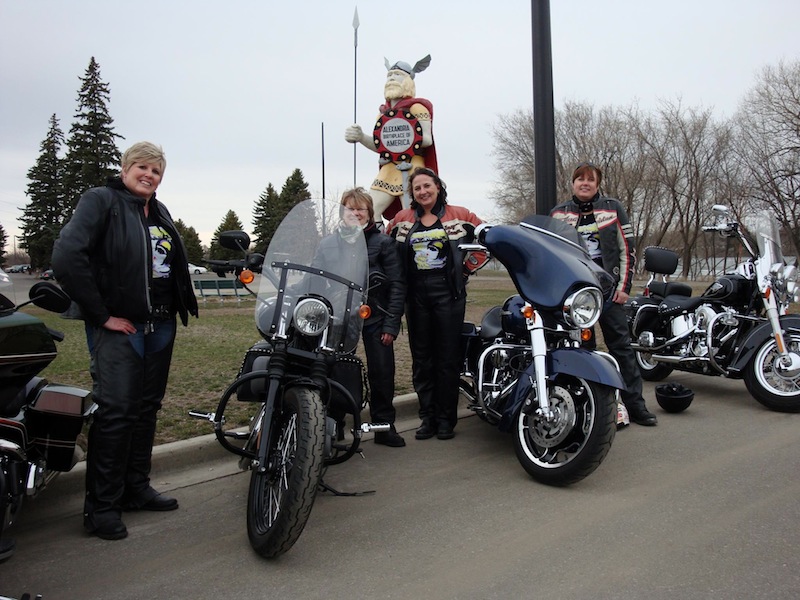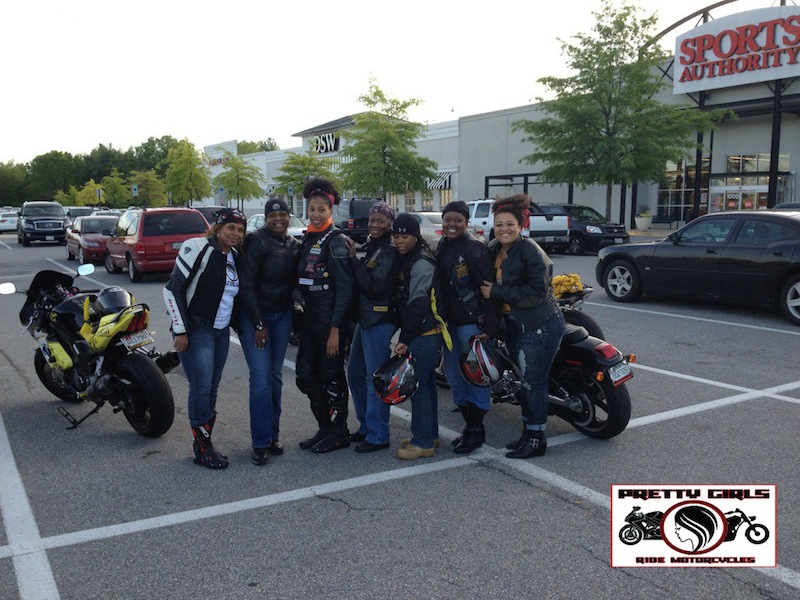 This years IFRD was a special one for me, as I was actually able to ride on the big day for the first time in the events seven-year history. On the first Friday in May, I found myself in the warm climate of Scottsdale, Ariz., rather than at my home in Montana, which usually sees wet snow and chilly temps this time of year. To mark the event, I rode with about 60 other women motorcyclists in an early-evening dinner ride organized by Go AZ Motorcycles, a nine-line manufacturer dealership in Scottsdale.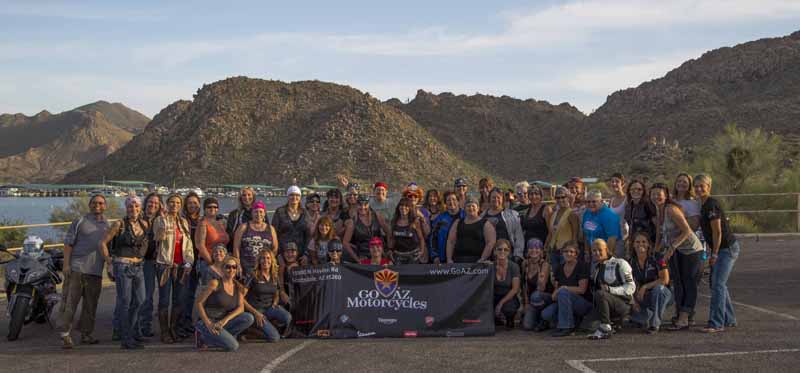 | | | |
| --- | --- | --- |
| Gina Marra is the general manager of Go AZ Motorcycles, which boasts a largely female management staff. Gina led the ride on her Ducati 1198. | When it comes to women motorcyclists, it's not about what you ride but that you ride at all! The Go AZ Motorcycles event included riders of sportbikes, cruisers, and sport tourers. | Here I am at the start of the Go AZ Motorcycles ride with the events VIP guest rider, land-speed racer Valerie Thompson. |
Some women riders turned the International Female Ride Day event into a fund-raising ride, like one group in Victoria, British Columbia, which raised $450 for a local women's shelter. You go, girls!
| | | |
| --- | --- | --- |
| Spring is taking forever to arrive in Yellowknife, the capital of Canadas Northwest Territories, but that didn't stop Robin Weber from taking a short, chilly ride after having lunch with six of her friends, who were unable to get their own bikes out of storage because of the snow. Way to go, Robin! | A few thousand miles to the southeast, warmer temperatures encouraged 17 women from a ladies riding group in Ottawa to take a 40-minute ride to the community of Kemptville for ice cream. Linda Kotowych, first rider to the right of center (wearing a pink shirt) told us, "I arranged for a police escort to get us all out on the busy road. I kept the ladies together, riding the speed limit. We were turning heads everywhere—people in cars were giving thumbs up, big smiles all around." | The women of the Shift Kickers (love that name!) in Minneapolis opted out of riding in the chilly weather, deciding instead to get together for a meal in support of IFRD. |
Solo Acts
The lack of women riding buddies didn't stop others from getting out and riding on their own, like the two tough ladies pictured below.
| | |
| --- | --- |
| Sorina Moldovan from Romania rides her Honda CBR 600 RR to work every day, but she took the scenic route on May 3 in honor of IFRD. She says she hopes to have a group of women to ride with next year, as she knows several women who are learning to ride. | WRN contributor Tricia Szulewski celebrated IFRD by taking a scenic detour en route to her job as art director at RoadBike magazine in Stamford, Conn. She's doing what shes dubbed the "WRN salute." Hey, I like that! |
There was plenty of video shot on IFRD, in addition to all the pictures that were taken. I was proud to be part of a promotional shoot for IFRD that ended up on a popular morning TV news show in Phoenix. I've been involved in a lot of motorcycle video shoots in my years of working in motorcycling, but none ever like what you're about to see in the video below.
I taped this segment off the TV, but the quality is very good. I'm riding with Valerie Thompson and Gina Marra, with a helicopter hovering right near us.
And one more! Here's a link to a videofrom the women who rode in Capetown, South Africa. For lots more photos, videos, and stories, visit the International Female Ride Day Facebook page. Our thank you again to Motoress and their Facebook page, where they were running a contest for best IFRD photo, for sourcing these photos, and to all the women who gave us permission to use them.
Related Articles